Materials Used in Commercial Doors and Why Glass Is the Most Desirable One
Page Visited: 1647
Read Time:
3 Minute, 4 Second
Doors are among the first things one notices when they step into your commercial establishment. Thus, you have to make sure you impress them with all you have got. Commercial doors available in various kinds and designs are crucial because while choosing doors, you not only have to look for elegance, sophistication, and aesthetics but should also keep in mind the basic functions of the doors, including safety and security. There are also decisions to be made about materials used in interior and exterior doors because specific materials of doors have different pros and cons. Let's have a look at the different types of doors available out there, along with the benefits of installing them in your office space.
Different Materials Used for Making Commercial Doors
While there are various materials suitable for different places and forms of organizations, here are the best ones suitable for everyday business use:
Wood: Thin sheets of wood veneer wrapped around the solid composite core are the structure and mechanism behind the commercial wooden doors. The cores are often made of particleboard, pressed mineral products like perlite and vermiculite, or solid lumber. These are cheap interior decorations that can only be used inside with dry weather because they get easily damaged if they come in contact with moisture or outdoor weather conditions.
Steel: These are metal doors made of hollow, foam insulated, steel stiffeners or resinous honeycombed core, with steel wrapped sheets around them. Steel commercial doors are more secure, long-lasting, as well as cost-effective.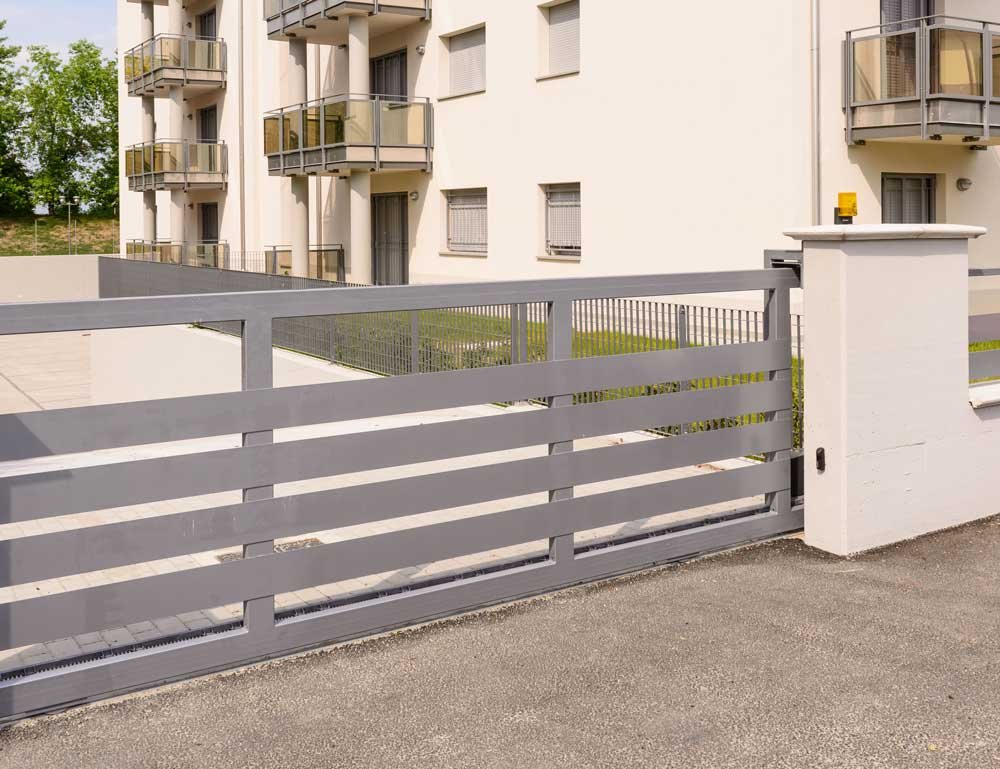 Aluminium: Aluminium doors are the most commonly used ones as entrance doors in commercial structures. They are popular because of the clean sleek look as well as because they are extremely low on maintenance. Unlike wooden and steel doors, these do not require frequent painting or staining.
Fibreglass: If you want to keep it economic and durable, fibreglass doors are the ones for you. Fibreglass doors are the most long-lasting options for commercial doors, as they require almost no maintenance at all and they outlast steel, wood, and aluminium doors.
Glass: We all agree with how posh, enticing, and attractive the glass doors look. They have a decorative appearance to impress anyone walking into the commercial space. The passing of light through them gives an illusion of spaciousness, which is something that commercial constricted places can benefit from. They are made of safety glass so that they are not fragile and don't create incidents and accidents. But they are heavy on care and maintenance.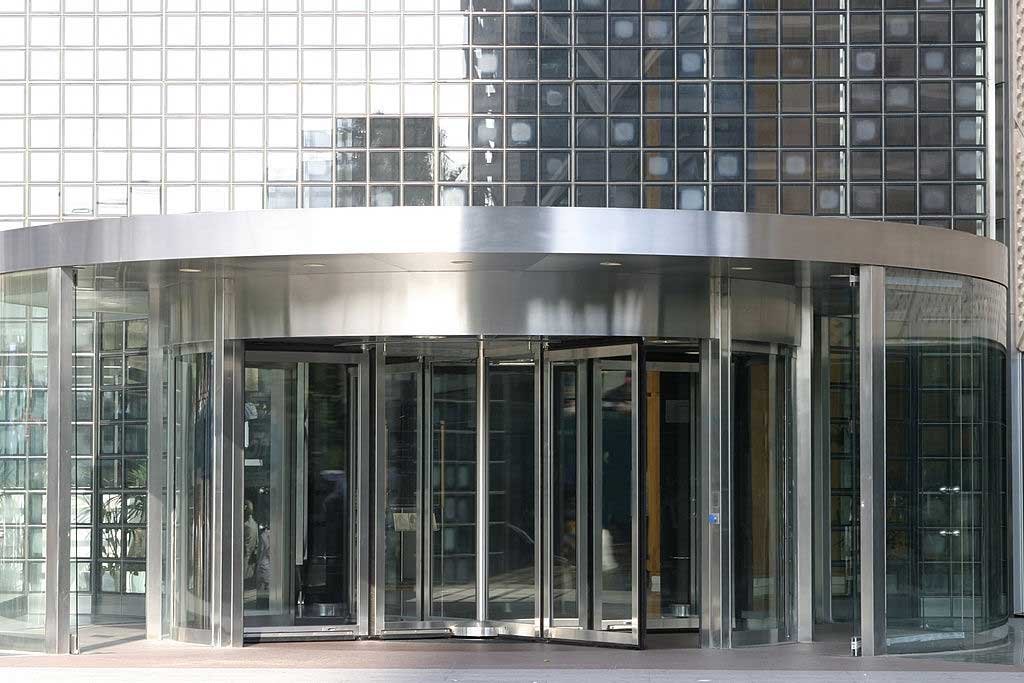 Why Glass Doors Is the Favourite Choice of Most?
Glass doors are statistically and officially the most used and popular kind of commercial doors, and they are so for good reasons. While they are a bit costly, you should try them out because of their better features than others.
Strength – Doors, partitions, wall systems, and all other interior elements can be made of safety tempered glasses that are known for withstanding high pressure and force. These are not fragile like the regular use glass.
Rust and Rodents – Doors made of metals like steel and aluminium are susceptible to rust, wear, and tear. Similarly, doors made of wood are supposed to be damaged with moisture and rodents. Glass doors have the best chance at longevity among all these.
Space Saving and Enlarging – Commercial glass doors are the least bulky and sleek designed. They are also reflective and pass over the light so that the space looks enlarged and wider.
While choosing commercial doors for your office space can be difficult, you should always remember that it is better to spend more money on durable products than to save some money by buying cheap products.