Sustainable Changes In Your Day-To-Day Life
Page Visited: 641
Read Time:
6 Minute, 6 Second
As time passes, more people are beginning to focus on the planet while thinking of ways that they can do their part to create a cleaner environment for their families and for generations to come. Some people have good intentions, but they also think that one person can't make a difference. What they don't realize is that making even simple changes in their everyday life can make a big impact. If you want to know how to do your part, then we are here to help. Read on to learn why it is important to make sustainable choices and how you can start making a difference today.
Why It Is Beneficial To Go Green
Doing your part by making sustainable choices and living more sustainably helps minimize environmental waste. Making the conscious decision to live a greener life like buying local, riding your bike around town instead of your car and switching to energy-efficient appliances make a difference in the long run. Taking a more bold approach like opting out of single-use plastics that fill up our oceans, fast fashion brands that statistically end up in a landfill within a year of purchase and using unsafe chemicals entering our soil and water systems could make an impact in a big way.
If you are wondering why there is a sudden craze to live more sustainably, it is probably because more people are paying attention to the news. With a rise in online shopping and commercialism, people are buying new products at a record pace. This constant shopping results in excessive pollution as factories work overtime to meet the demand. Those pollutants hurt more than the ozone. When there is dirty air, it can also lead to soil degradation, and when the soil is infected, it can impact the waterways.
Needless to say, if we let the problem get out of hand, then we put the planet in jeopardy, and at some point, it may be too hard to reverse the negative effects. Excessive energy use and pollution are also bad for our health. Electricity requires the burning of fossil fuels, and when this unnatural gas hits the atmosphere and affects our oxygen, then it can lead to physical ailments, such as respiratory disorders, heart attacks, and asthma, among other conditions. If we can change our lives just a bit to help the environment, then we are helping ourselves and the human race.
Save Energy Around The Home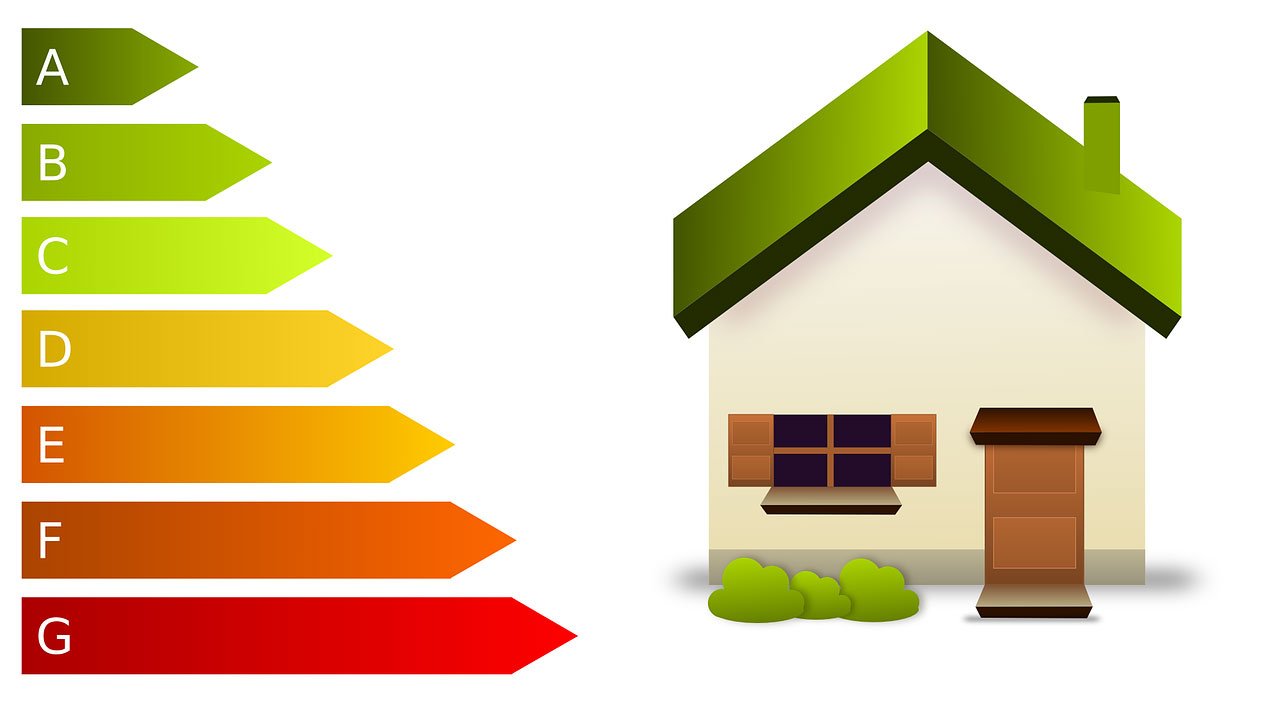 An easy way to begin making a difference around your home is to change how you use water and electricity. Make it a point to turn off all lights when you leave a room and avoid turning them on at all until nighttime when they are necessary. If you work from home, then consider moving your desk closer to the window and bathing yourself in natural light throughout the day. Not only will you be able to see your work, but the light from the sun can also improve your mental health and help you to get the Vitamin D that is essential for strong bones.
You should also be cautious about how you use water every day. Try taking shorter showers and turning off the faucet while you are in the act of brushing your teeth instead of keeping it on the whole time. Since it can be easy to forget to turn off the water, you can ensure that you are being sustainable by installing low-flow faucets and low-flow showerheads, which will get you just as clean without the unnecessary water waste.
How To Be Green In Your Travels
You can also make sustainable choices every day that you leave the house. Instead of filling your car with gas and driving to work, try walking or riding a bike if the commute isn't too far.
If you must use a vehicle, then you can reduce your carbon footprint by changing your driving habits. Avoid stop-and-go traffic and speeding whenever possible, as that will drastically reduce the gas in your tank. Also, avoid idling the car and turn it off if you aren't in the act of driving. Most importantly, have your vehicle maintained regularly. By inflating your tires, changing your air filters, and replacing your oil, you will get better gas mileage so you can spend less on fuel and help the planet all at once.
Another way to help the world and your health is by packing a lunch full of organic food, which is produced without harmful fertilizers and pesticides that are bad for your health and for the environment. Over time, those pesticides can lead to an increased risk of health issues, including bronchitis, and asthma. It is also a good idea to buy food that is locally sourced because doing so reduces the need for large trucks to spew pollution into the air as they bring those products from across the country.
Sustainable choices Can Improve Your Life
While being environmentally conscious will help to reduce the pollution that is put into the air, you can also eliminate many of the dangerous chemicals that you use to do your cleaning. Many common cleaning supplies contain harmful substances like ammonia and trisodium phosphate that can be harmful to your skin and dangerous if inhaled. If it is bad for your health, then you probably don't want to be spraying them around, so opt for eco-friendly cleaning supplies instead. Green products will make your house sparkling clean but without harmful side effects.
You can also help your children thrive by purchasing eco-friendly toys. When buying new toys, make it a point to find those that are made from recycled or long-lasting materials like wood and hard plastic because they will stand the test of time, and you can pass them down from generation to generation. When you purchase eco-friendly toys, you can teach your kids a lesson about the importance of recycling, and educational STEM toys can teach them about shapes, colours, and spatial awareness.
Make Smart Purchases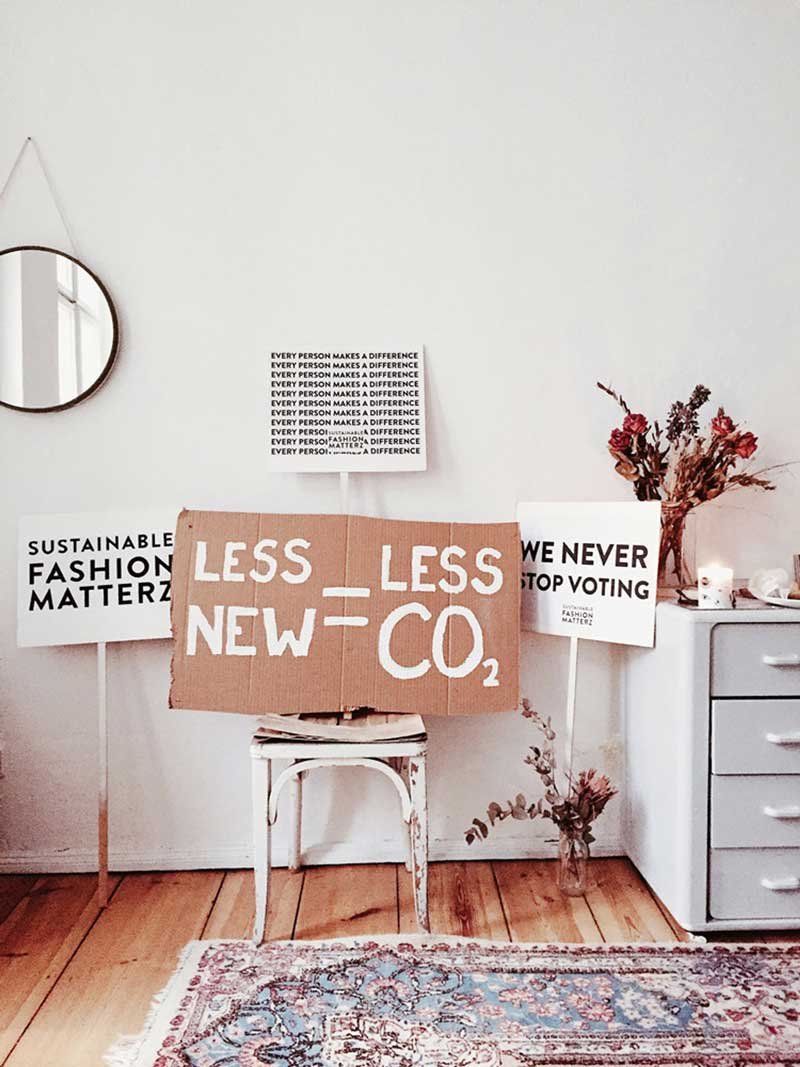 You can also help the planet by making smart purchasing decisions. For instance, if you need new clothes, then instead of going to the mall, consider a visit to a local Salvation Army or Goodwill, where you can find great items for a fraction of the price. Everything at these locations is quality checked, so you know you are getting a great product, and by purchasing used items, you eliminate the need for factories to burn fossil fuels to make new products.
If you are in the market for a new appliance, consider shopping for energy-efficient appliances that do the job with less effort. Energy-efficient dishwashers will clean your plates without using a lot of water, and many clothes dryers work with reduced heat. Look for Energy Star-rated products to ensure that you are making the most sustainable purchasing decision.
As you can see, there are many new habits and sustainable choices that you can create in your daily life in order to live a healthier, happier, and more sustainable life. Consider these tips, and you'll do the planet a great service.