Features and Safety that you must have in your car
Page Visited: 1803
Read Time:
3 Minute, 44 Second
Hello, Guys, I will tell you about some important features and safety that your car should have or else you should be looking for in your new car. Like ABS, Airbags, Reverse Camera, Cruise Control and more
1) The adjustable Steering wheel and Seats

The tilt and telescopic steering were first introduced in 1965 in Cadillacs. Adjusting Steering gives comfort for the driver which is a must else fatigue can set in. Moreover, all drivers have different height and way of driving which can be achieved by adjusting steering.
Adjusting the seat is also equally important for comfortable driving. There are two ways of adjusting seats either you can increase the height of your seat or tilt your seat backwards. It is really useful when driving a long distance.
2) 60:40 Split seats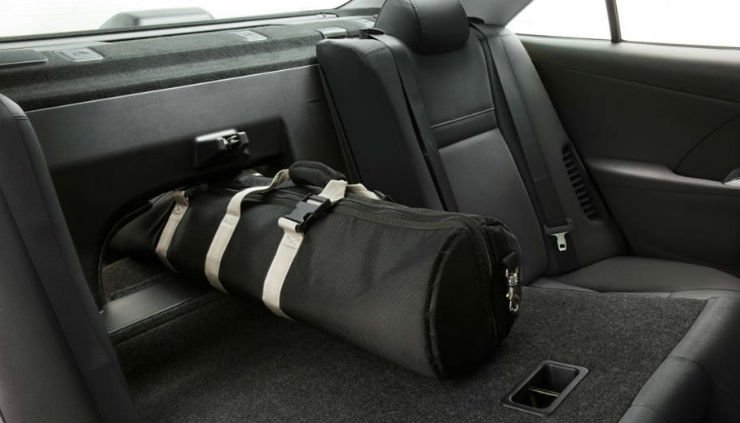 It is very useful when you want to carry extra luggage with you. We have rear seats folded all the way but in that case, no one can occupy rear seats, but 60:40 split helps in both cases, it allows the passenger to occupy one seat and also store some extra luggage.
3) Reverse parking sensors and camera
This feature is really helpful when are reversing your car in traffic or parking in a tight space where visibility is not much. It is very useful for new drivers. It is very much useful in a big SUV where you cannot manually see what's at the back of your car. The system is automatically activated when you engage reverse gear. Small sensors send and receive ultrasonic radio waves, which bounce off obstacles and alert you to their presence.
4) Day/Night Mirror
This rearview mirror is very useful when driving down the highway or city when the car behind you is driving on a high beam. This high beam completely blinds you and the normal rearview mirror becomes useless. A day/night mirror cuts out the glare from the headlamps and shows you the car behind you clearly.
5) ABS (Anti-lock Braking System)
It is one of the safety features which should be installed in every car. ABS make sure that the wheels of the car do not lock up during heavy braking. ABS is extremely important in wet conditions and reduces the stopping distance by a great distance. For a more detailed explanation visit my ABS post, I have also explained other important safety features there.
6) Airbags
It prevents the passenger from major injuries after an accident. The front two airbags should be mandatory cause the major impact is taken by the front passengers. Though the side airbags are also recommended to prevent injuries when there is a side impact.
7) Traction Control
Traction control uses ABS to detect wheel spin. The sensors monitor the speed of each wheel. If the system recognizes that a wheel is turning faster than its counterpart on the opposite side of the vehicle, it pulses the brake on the faster-spinning wheel in an attempt to transfer power to the wheel with better traction. It is very useful on a wet or slick surface. It prevents your car from skidding off the road and avoids accidents.
8) Multiple 12V power outlets
Nowadays most cars have at least a 12V power outlet on the centre console which is actually a boon as it provides a way to charge your mobile phone. It helps in case your mobile battery is down and you have to make an emergency call.
9) Central locking
It is also a convenient feature that allows all four-door to open and close together. It gives the driver side all the control of the doors which is an added safety on move.
10) Cruise Control
It a good feature that allows the driver to cruise at a constant speed on the highway and can relax the foot from the accelerator. This system is safe cause as soon as you step the brake the cruise control is switched off. You can also set the speed and the system will accelerate to that speed, it also has the option to increase or decrease the speed. Though it cannot be used frequently on Indian roads but on good highways it is very useful.
I have managed to mention 10 features and safety that you must have in your car, but if you have more features you think that can be added please comment to me below and I will add them to the list.