A Comprehensive Guide to the Best Attractions for Tourists in the City Of Manila
Page Visited: 1134
Read Time:
2 Minute, 43 Second
Manila, the bustling and vibrant capital of the Philippines, is a city that beautifully blends a mixture of history, culture and modernity. With its rich heritage and culture, amazing street life and a myriad of attractions for tourists to the city of Manila, it is no wonder that Manila is a must-visit destination. You should continue reading this comprehensive guide if you want to learn more about the three best attractions for tourists in the city of Manila that promise an unforgettable experience when you are visiting this captivating city.
Walk through the old part of the city to experience its colonial history
Visit a tribute to a national hero in the Rizal Park area of the city
Enjoy an underwater adventure for all the family in Manila Ocean Park
A. Intramuros: A walk through history
When it comes to exploring the historical treasures of the capital city of the Philippines, Manila's Intramuros is a gem that should not be missed while it is located close to a luxury hotel in Manila. Intramuros, which means "within the walls," is a well-preserved historic district that offers a glimpse back in time to the city's colonial past. The city of Manila was originally established in 1571, while the Intramuros district was the heart of the city during the period of Spanish colonization. A walking tour within these massive stone walls can transport you back in time, while you should begin your journey at Fort Santiago, a 16th-century citadel where national hero Dr. Jose Rizal was imprisoned before his execution.
B. Rizal Park: A tribute to a national hero
In addition, named after the country's national hero, Jose Rizal, Rizal Park, or Luneta Park, is another must-see attraction when you visit Manila. Located near the shores of Manila Bay, this amazing green space is a popular gathering spot for both locals and tourists, while the area is a tribute to a man who played a pivotal role in the country's fight for independence. At the heart of the park stands the Rizal Monument, a massive bronze sculpture of the Philippine national hero. This iconic monument is not just a symbol of national pride but it also serves as a place of reflection and remembrance for Filipinos. The park's manicured lawns, gardens and lagoon offer a serene escape from the city's hustle and bustle.
C. Manila Ocean Park: An underwater adventure for all the family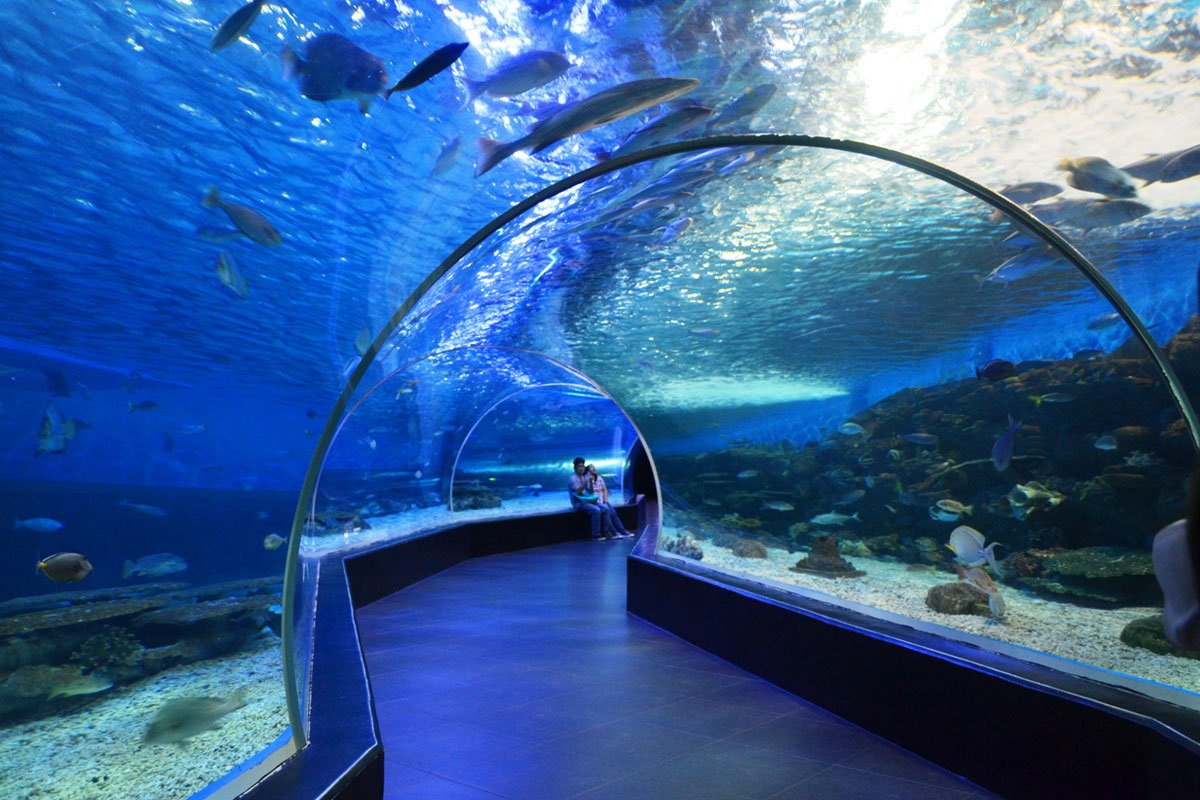 Finally, for a family-friendly attraction that combines entertainment and education, you could consider visiting Manila Ocean Park. Located in the Manila Bay area, this amazing aquarium is home to a diverse range of marine life while it also offers a unique underwater experience for tourists. The Ocean Park features various attractions for tourists to the Philippines, and an aquarium that houses thousands of marine species in a walk-through tunnel, providing an up-close encounter with sharks, rays and fish.
Finally, to sum up, Manila offers a diverse range of attractions that cater to all kinds of tourists. Regardless of whether you are a history buff, a nature enthusiast, or if you are looking for family-friendly entertainment, these three amazing attractions will ensure you have a memorable visit to this dynamic and culturally rich city.