5 Reasons Working With Computers Is Bad For You
Page Visited: 574
Read Time:
4 Minute, 12 Second
For many people, computers are an integral part of the workday. No matter if you're using your computer to answer emails, do programming, create marketing campaigns, write or read. One must avoid too much screen time otherwise it can seriously hurt you in more ways than one. So how working with computers can hurt your health, and most importantly, how to minimize the negative effects of computers? Here are the reasons why computers are bad for you
Sitting all day is a dangerous killer
According to health experts, sitting most of the day is greatly connected to various killed diseases like diabetes, heart disease, obesity and even cancer, significantly shortening a person's life span. No matter if you spend your day in front of a computer (which is the case for many people today), TV or reading a book, sitting should be avoided as much as possible. This relaxing activity is not so relaxing when you consider that it affects your blood flow, stresses your skeleton and organs and causes reduced physical activity which often leads to weight gain.
If you can't ditch your computer, you can at least grab a standing desk that allows you to work standing up. Today there are even treadmill desks that allow great physical activity and natural movement while you use your computer. Of course, regular breaks are a must during which you can take a short walk, stretch, hydrate and get the blood flowing.
Bad posture hurts your back and neck
People develop bad posture due to many reasons, but sitting behind a computer screen is definitely one of them. In many cases, people work on the computer with their back curved, their neck pushed forward and their shoulders raised—this posture can cause a lot of back, shoulder and neck pain. Improper posture can also cause tension headaches and many other health issues to the organs, plus, it just looks bad. 
Carpal syndrome is another health issue caused by computer mouse use, mostly present in programmers, illustrators and music producers working on computers. In order to fix your posture, invest in a good chair and desk and make sure to set up reminders that will motivate you to fix your seating and relieve some of the tension. You can also regularly administer self-massage to get the blood flowing and minimize pain.
Screens hurt your eyes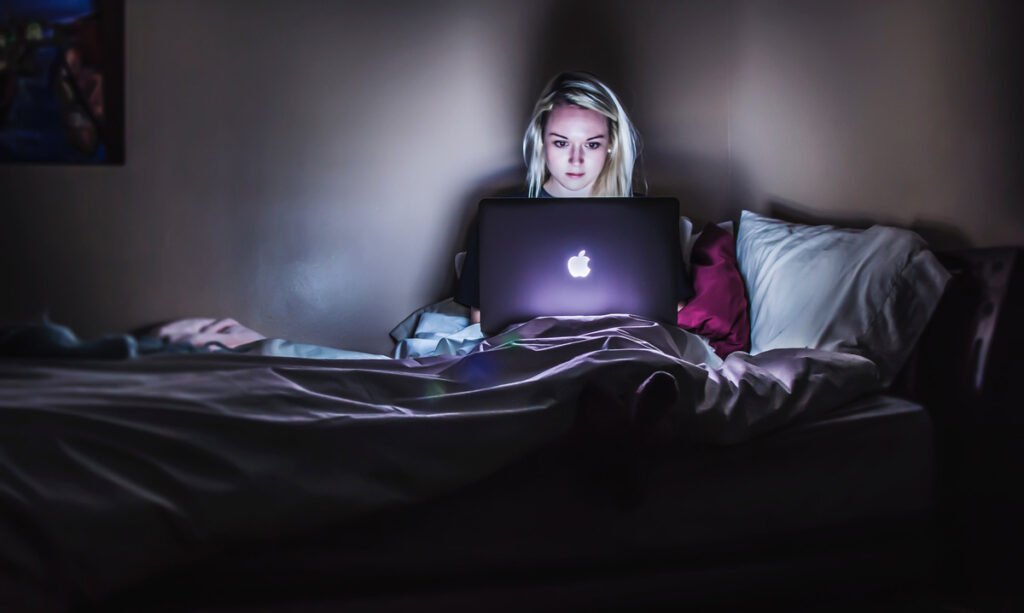 Sometimes, we look at our screens at work for hours on end. This habit leads to health issues like headaches, but it also has a catastrophic effect on the eyes. Extensive computer use causes eye strain, blurring of vision, redness of the eye, overproduction of tears as well as tear dryness, itching and burning. This is even worse in people who already have vision issues and have to wear glasses.
To prevent any permanent conditions caused by eye strain, you can firstly consider Lasik surgery in your area and restore your vision. Lasik is a great way to correct your vision and ditch glasses. Next, position your computer in a way that will minimize glare and sit at a proper distance from the screen.
It's also great to employ a so-called 20/20/20 rule. Every 20 minutes, look away from the screen and into an object that's at least 20 feet away. Keep your gaze on the object for 20 seconds. This resets the eye nerve and muscle and allows you to lubricate your eyes, restore focus and rest the eye.
They can cause anxiety and depression
Computers allow you to communicate with clients and customers all over the world, create amazing creations and keep your business on the right track. However, they can also feel very isolated and put a lot of pressure on you. Everyone is hidden behind their screen and there's less and less contact between colleagues. Also, computers allow you to work from whatever location and many people take their work at home with them. This reduces contact with their families and friends. All of the reasons above are common triggers of stress, anxiety and depression. Try to limit your use of computers after work and work on your mindfulness throughout the day. 
Avoid too much screen time or else it can cause insomnia
Modern computer screens emit blue light which can easily disrupt your sleep cycle. And often, even a small disruption of the sleep cycle can prevent you from getting a healthy dose of Zs and leave you feeling horrible the next day. Make sure to use plenty of natural light during your work day and avoid screen time right before bedtime.
Computers—we can't live with them and we can't live without them. Make sure you follow expert advice and avoid these reasons which make computers bad for you.
Hope you understand the reasons why computers are bad for you. Let us know in the comments what you think.