Best Upcoming Electric Cars
Page Visited: 1716
Read Time:
4 Minute, 54 Second
Hello guys we all know electric cars are becoming new favorites in the current market. All the existing companies are getting into electric driven cars, and there are several new companies just building electric cars like Tesla. Today I will list down top 10 electric cars to look out for in neat future.
Tesla Model 3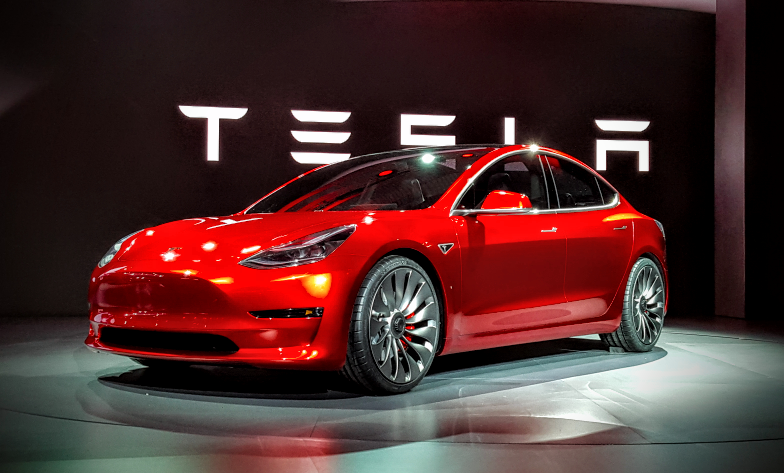 Tesla Model 3 has been one of the most awaited car which started its production on 7th July 2017. I have given details about it in my other post you can read it here. Elon musk says the car's production will reach 5000 units per week by the end of 2017 and 10,000 unit per week by 2018. With over 400,000 reservations, the first full year of production is virtually sold out at this point.
The Model 3 is a 5 seater sedan which is priced at $35,000 (base price). It is a rear wheel drive. It has a range of about 215mph (346 kmph) in the base model and does 0-60 in 5.6 sec. Though there are various option with which the price will go up and it might add extra miles to the range. Model 3 has received all of the top scores for the safety test, and the base model will get all of the auto pilot safety features.
Jaguar I-Pace SUV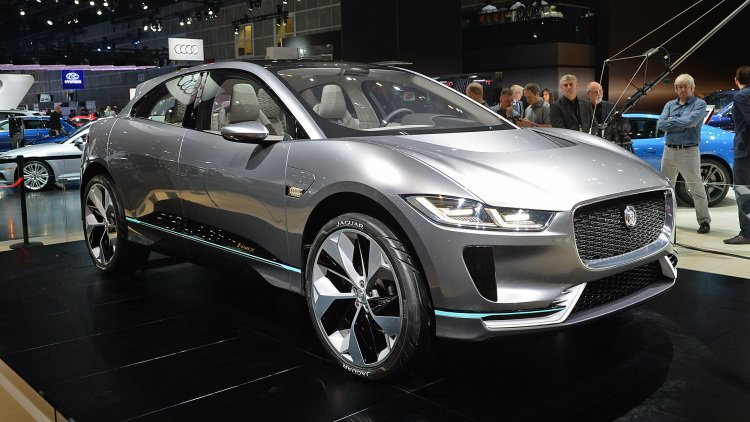 Jaguar First Electric Vehicle I-Pace could rival the tesla motors. I-Pace concept was presented back in 2016. Jaguar has just started it production and first vehicle to hit road would be in 2018. This car promises to get your car charged in 2 Hrs. The price has not been disclosed yet.
I-Pace has two electric motors that produced 400 HP and 699 NM of torque. It is all wheel drive and can do 0-60 under 4 sec. It has a 90 Kw battery this crossover will be able to get a range of about 310 Mph(499 Kmph).
Lucid Air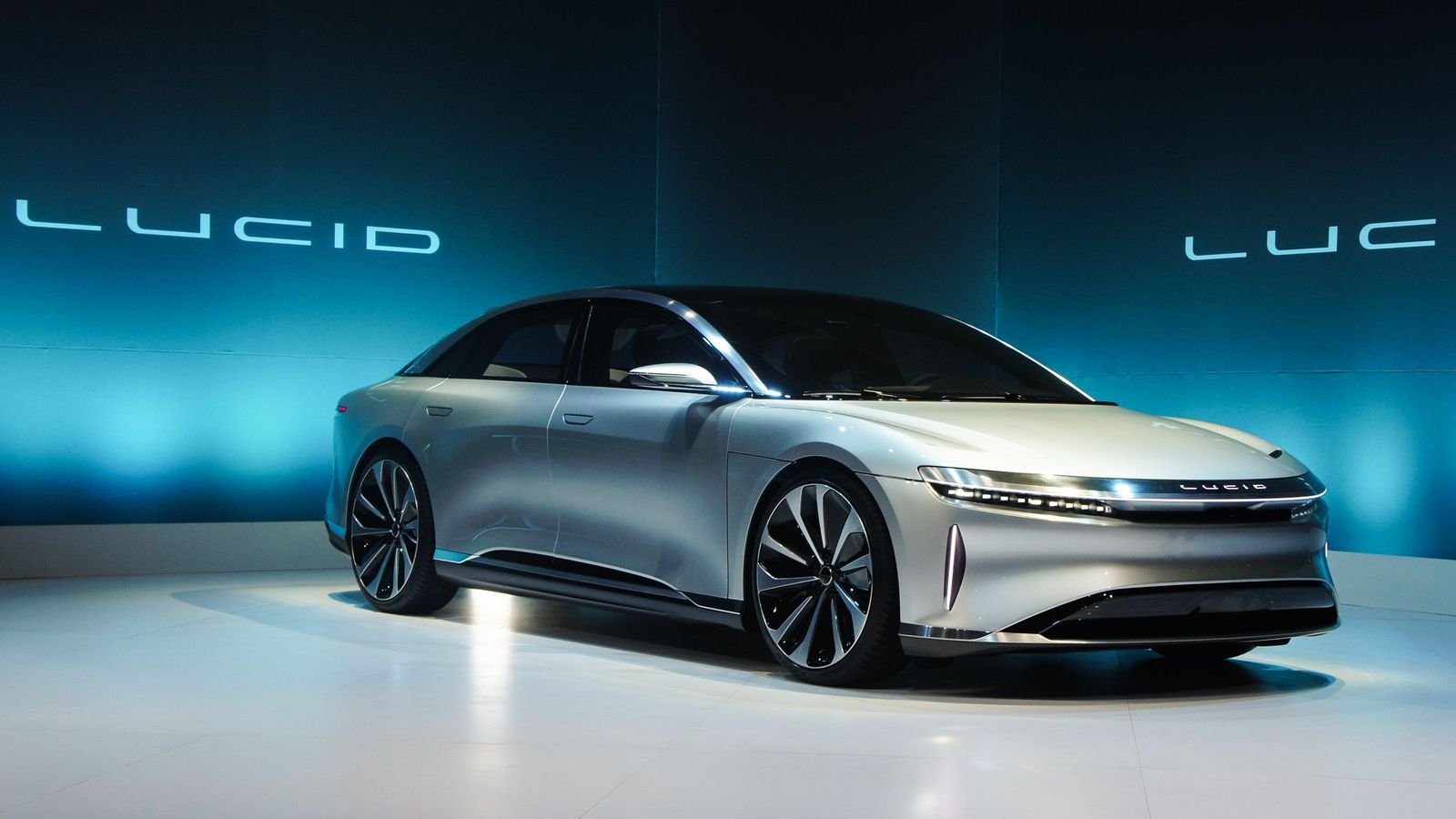 Tesla Model S P100D Ludicrous can do 0-60 in 2.28 sec, this Lucid Air holds the top speed of an electric car with a top speed of 235 Mph (378.19 Kmph). Though Tesla Model S P100D was limited to 155 Mph. And this Lucid Air production vehicle will also be limited to 155 Mph.
Lucid will start its production in 2018 by making debut with Air. It has a 100 Kw battery which provides a range of about 240 Mph (386 Kmph), with an optional battery of 130 Kw with a range of 400 Mph (644 Kmph). The power output is 400 Hp with RWD. It is priced around $52,500 which is 20 K cheaper than starter Tesla Model S. Lucid Air has a Luxury trim which is priced at $100,000+. For this money you will have higher range of about 400 Mph and a 1000 hp motor, with a Bentley level of luxury.
Porsche Mission E
Mission E is the first Porsche all-electric vehicle which is set out by 2020. Porsche originally revealed the Mission E as a concept car at the International Motor Show in Frankfurt last September. At the time, the company revealed that it would have a range of more than 250 miles and include a number of other innovative technologies. Though all the features are not reveled yet.
The Mission E is expected to go into production at Porsche's Zuffenhausen plant in 2019 and the company expects to produce about 20,000 units per year, which is significant for the luxury automaker.
Aston Martin Rapide Electric
This Rapide Electric is the first Aston martin electric car. It is expected to start its production in 2018. The current Aston Martin Rapide S is redesigned for this Electric car. This Electric car will follow its predecessor in looks.
This Rapide E is expected to have 4 Electric motors with a combined power generation of around 800 to 1000 Hp.
NIO EP9
Nio Ep9 is a limited edition electric car which is priced at $1.48 million. The power output is 1MW (1360 HP). Top speed of NIO is 194 mph and it can do 0-60 in 2.7 sec.
Nio EP9 broke the Nurburgring track record of 7 min 22 sec. It recorded the fastest lap for an electric car with 6 min 45.9 sec.
Mercedes-Benz Generation EQ
Mercedes-Benz Generation EQ is a direct competitor to Jaguar I-Pace. It has a battery pack with a total capacity of over 70 kWh for a range of up to 500 kilometres (310 miles). Of course, that's based on the NEDC standard and the real-world range would be expected to be significantly less, as previously mentioned.
Their is no comfirm date of when the production will start, but rumar suggest the vehicle will hit around 2018 or 2019 and it is expected to be around the same price as Mercedes GLC $55,000 US.
Audi Q6 e-tron quattro
This is the first electric car Audi is launching after they showed this concept in 2015.The German automaker claims that the e-tron quattro has a range of more than 500 kilometers (310 miles), but that's NEDC-rated, the real world range should be closer to 250 miles.
The vehicle is powered by a 95kWh battery that powers three electric motors—one in the front and two in the rear. Its combined power is about 435 horsepower, or 503 horsepower in Audi's "boost mode." In this mode, the SUV rockets from 0-60 mph in just 4.6 seconds, and will continue to put the power down all the way to its electronically-limited 130 mph.
There are other electric cars also Like Nissan Leaf, Renault Zoe, E-go Life and Volkeswagen. I have listed only few good ones which i like.