Bharat NCAP! What you need to know
Page Visited: 1082
Read Time:
3 Minute, 47 Second
Global NCAP along with the Ministry of Road and Transport and Highways mutually declared that India will have a new Crash test evaluation for cars called Bharat NCAP (New Car Assessment Programs). This will be implemented from 1st Oct 2023. With Bharat NCAP India will become the 5th country in the world to have its own crash test system.
The declaration affirming the endorsement of the BNCAP official notification was made by Union Minister Nitin Gadkari recently. He additionally declared that BNCAP has already received more than 30 requests for testing models and says he is glad to see the acknowledgement of the program. Gadkari likewise recognized that other than vehicle safety, road engineering, which is additionally a major issue, is being considered by the ministry.
Gadkari likewise said that the expense of testing a vehicle under the BNCAP program is around Rs 60 lakh, though a comparable test would expect around Rs 2.5 crore whenever done abroad.
Bharat NCAP: appraisals and tests
The program will grant a star rating between 1-5 for vehicles tested, with 1 being the least. The assessment will cover three regions: Adult Occupant Protection (AOP), Child Occupant Protection (COP) and Fitment of safety assist technology.
Three tests will be led as underneath:
Frontal impact test
Side impact test
Side pole impact test
Apart from the points the Safey assist technology qualifies for each rating.
Pole Side impact (3,4,5 stars)
Electronic Stability Control (3,4,5 stars)
Pedestrian protection (All)
Seat Belt reminder for front row (3,4,5 stars)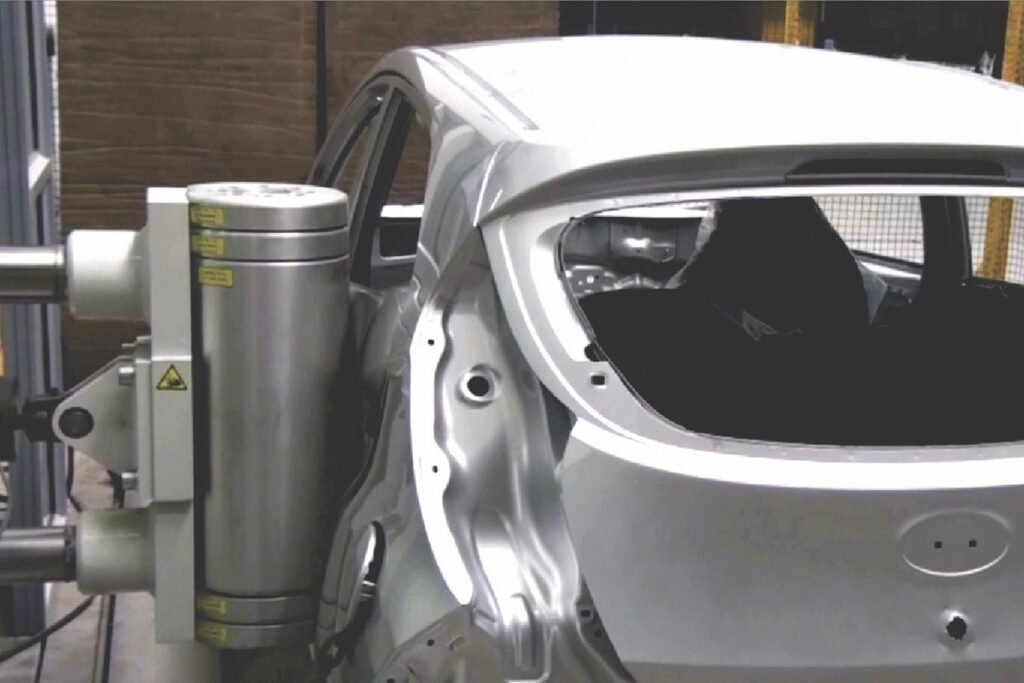 The frontal impact test will be against a deformable barrier at a speed of 64kph, which is equivalent to the Global NCAP convention. All vehicles getting more than 3 stars have to pass pedestrian protection norms and the pole impact test which will be done at a speed of 29 Kmph. Additionally, cars getting 3 stars and above also should have electronic stability control and front seat belt reminders.
Bharat NCAP: Star Rating
| | | |
| --- | --- | --- |
| Rating | Rating Adult Occupant Protection (AOP) | Child Occupant Protection(COP) |
| 5-star | 27-32 points | 41-49 points |
| 4-star | 22-26 points | 35-40 points |
| 3-star | 16-21 points | 27-34 points |
| 2-star | 10-15 points | 18-26 points |
| 1-star | 4-9 points | 9-17 points |
The greatest score for Adult Occupant Protection (AOP) is 32 points and for Child Occupant Protection (COP) is 49 points.
Bharat NCAP: which vehicles qualify?
The BNCAP crash test program depends on the Auto Business Standard AIS 197. Vehicles falling under the M1 classification that have been approved for carrying up to eight travellers, including the driver; and have a gross weight lower than 3.5 tons. What's more, manufactured or imported vehicles will be qualified for the BNCAP crash tests. Aside from ICE vehicles sold in India, the BNCAP program will likewise test and rate CNG and electric vehicles.
Bharat NCAP: how can it function?
The vehicle maker nominates a vehicle model.
The Bharat NCAP (New Car Assessment Programs) group will visit the manufacturing facility of that specific vehicle and will choose the base variant randomly.
The chosen vehicle will then be dispatched to the Bharat NCAP testing focus by the manufacturer.
The chosen vehicle will be crash-tested and witnessed by the representatives of the car manufacturer and the Bharat NCAP team.
Test results will be shared with the vehicle maker followed by the Bharat NCAP standing board approval.
After the standing board's approval, the star rating and crash test results of that specific vehicle will be published by Bharat NCAP and the certificate will be given by the Central Institute of Road Transport (CIRT).
Conclusion
Bharat NCAP (BNCAP) will be the new safety testing norm for Indian cars, though it is not mandatory, car manufacturers are volunteering to test their cars. It is better than Global NCAP as it is funded by the government and will be tested here in India according to our traffic conditions. President of Global NCAP David Ward mentioned that Global NCAP will stop testing the vehicles by the end of the year 2023 to avoid creating any confusion. To date, the SafecarsforIndia campaign has tested over 50 Indian cars.
We have to wait and see how accurate the test results will be, and what kind of transparency we will see from Bharat NCAP. The first car to be tested by Bharat NCAP is the Tata Harrier 2023 Facelift.
I will be continuously sharing updates on Bharat NCAP so follow us by getting the email notification or pin notification