Bridal Tips: Must-Have Accessories to Glam You Up on Your Big Day
Page Visited: 4147
Read Time:
3 Minute, 6 Second
Making sure that you will have a perfect wedding day is a great experience, but the process can be quite stressful and exhausting. The main elements, like the date, venue, and the dress, are something that simply can't be forgotten. In the whole chaos, you can easily forget to plan accessories that will glam up your big day. Without any accessories, your day just won't be as fulfilled and glamorous as it will be with them. Accessories will make your whole look complete, so they mustn't be forgotten about.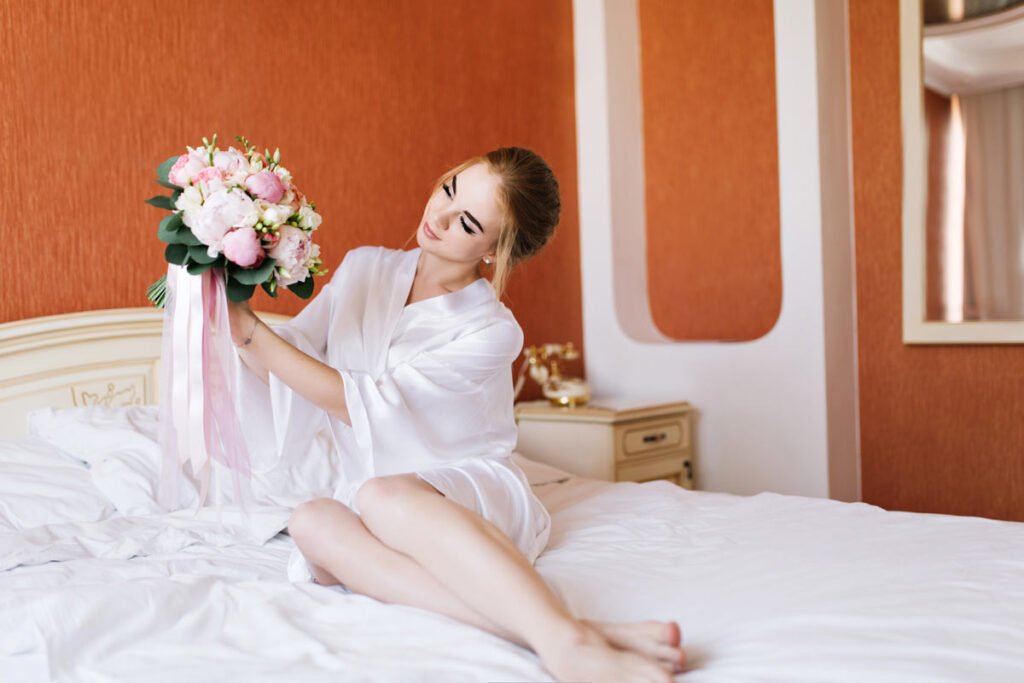 Select the Perfect Purse
The most important accessories in every woman's life is a purse. It will not only hold all of your tissues, extra bobby pins, lipstick, and other necessities; it will be an amazing accessory. Even though you will not have it on you during the ceremony, it is good to have it near you just in case. You will have to take into consideration your shoes, jewellery, and the dress, so you pick the perfect purse. Keeping things elegant and simple is the best way to go to avoid any fashion disasters.
Pick the Perfect Pair of Wedding Shoes
Along with the perfect wedding dress, you will need to have your shoes as an accessory to complete the look. Pick shoes that will make you feel comfortable yet feel amazing about yourself. Another thing you should think about is the terrain of your venue. If you are having an outdoor wedding on grass, it might not be the best idea to wear high heels. By keeping in mind what kind of terrain and how comfortable you want to be, you will be able to pick the perfect shoes.
Don't Forget to Add Jewellery
We all know that the thing that will complete your bridal look is jewellery. With the right jewellery, you will bring elegance and wrap your lookup. Even if you are following the traditional rules, something old, borrowed, new, and blue does not need to clash with your look. The key to making something old look great as an accessory is to clean it, so it regains its original shine. It is best to use an ultrasonic cleaner, so it is as perfect as it was when bought. Shiny, clean jewellery is the best way to accessorize on your wedding day.
There is Nothing Better than a Veil and a Tiara
If you are looking for an accessory that is both traditional and chic, there are no better options than a veil and tiara. Tiaras are always a beautiful accessory that will go with any accessory and dress. And let's face it; we all want to be a princess with a tiara on the big day.
Make Yourself Comfortable With a Bridal Robe
There is nothing that will make you feel as glamorous as having a special bridal robe. Even though nobody will actually see you wearing it, you will feel super glamorous. Something as simple as this will help you feel gorgeous as you are getting ready.
Have a Big Happy Smile
The ultimate accessory that will glam up your big day is a big happy smile. Nothing will make you look breathtaking than your genuine happy smile. No matter what you are wearing, the glowing smile of marrying your true love is the best accessory.
Final Words
With so many things that a bride needs to take care of on her big day, every list is helpful. In other words, you need to have precise planning for your wedding to prevent anything wrong from happening. But of course, there are so many details that are more important than having accessories. The most important thing is that you are marrying your true love.