How to Add Ageless Charm to Your Home Decor
Page Visited: 2051
Read Time:
4 Minute, 8 Second
Trends come and go faster than we can find the time and the means to follow them all. Moreover, if you follow trends blindly, you fail to achieve your own personal look. What distinguishes us from the crowd is our own signature style and the perception of trends.
The same can be applied to our home decor. Following every interior-design trend can be quite expensive, so you should learn how to embrace the charm of ageless home decor. Look for those objects that will always be in style and will never fall out of style.
Make a statement with your choice of lighting fixtures
A well-lit room never goes out of style. Whatsmore, it's a must if you want to make the room feel warm, welcoming, and friendly to you and your guests. Look for a way to make a statement with your lighting fixtures. Even if you decide to add a modern-looking chandelier to your living room, it will never go out of style for you if you choose carefully.
Whenever you go shopping for an ageless piece for your timeless decor, ask yourself if you'll like this piece five years from now. This question will guide you on any of your other purchases.
Rely on symmetry
The symmetrical rooms are functional rooms. Therefore, they will never cease to be in trend. So, before you set up your living room, bedroom, or any other room that relies on symmetry, make a sketch first. Think of a focal point first, and rely on it to arrange your furniture in perfect symmetry and ideal balance.
The best example of this can be your living room. When you reach the moment of decorating it, rely on your coffee table to serve as a focal point. Then, position the rest of the furniture in perfect symmetry around it. You can position the sofa in line with the length of the table and put two armchairs directly opposite.
Another way would be to position armchairs opposite each other by placing them on the left and right sides of the sofa, while the coffee table remains in the middle.
Play with art a bit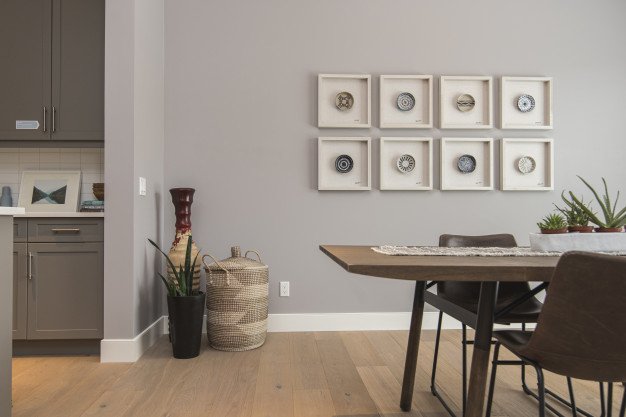 Art can infuse your space with life, vibrant energy, and the aspect of modern even though you seek timeless accents. If your walls are white, colourful art will add that "wow" factor to your living room design. You can put up art anywhere in your home like the aboriginal artwork, to be honest, and achieve the same elegance. Just make sure to use paintings or reproductions of the appropriate size to merge them with the other decor pieces. Photographs are also used to make a room look more personal and unique because you'll add tiny pieces of yourself in the form of a photograph.
Reading nook
The act of reading is timeless and the same goes for having a reading nook. There is always one awkward or unused corner in our apartment or house that can become a reading nook. You'll need a comfy chair with an ottoman or a recliner so that you can lift your legs up.
Add a small coffee table where you can display your current reads and add a scented candle to appeal to your senses. Make sure to position this as close to the window as possible so you'll read under natural light. In the evening, when you need more privacy, you can pull down roller blinds and enjoy your reading time in the comfiness of your reading nook.
Area rugs are always in style
Area rugs are like the missing puzzle pieces in a 2000-piece puzzle. When you fit the last pieces, the puzzle is finalized and complete. The same goes when you add area rugs to your home decor. Area rugs both beautify the area and add additional comfort. When you use area rugs in an open floor concept, you add sections to the area and finalize the look of each one.
You can go neutral, and use the same colour for your rugs as you did for your walls. Another way to decorate with area rugs would be to pick interesting patterns and mix them with the rest of the room to include variety.
Functional furniture
Every piece of furniture should be functional, comfortable, and long-lasting. The beauty of it shouldn't be the only requirement before you make the purchase. On the contrary, the design and the aesthetic part of it are meant to draw your attention, not just persuade you to buy. When it comes to incorporating timeless design into your home, you should go for functional pieces that utilize the space wisely and serve their purpose. 
When you have the right home decoration blueprint, you can make your home charming and timeless. Fast trends should be used occasionally and only if you feel like they can add further depth to your already timeless design choices.