4 Most Profitable Industries for Freelancers in 2021
Page Visited: 2677
Read Time:
4 Minute, 41 Second
Are you thinking about becoming a freelancer? With the growing popularity of freelancing jobs and the gig economy, now might be a perfect time for that. According to the Freelancers Union report, more than 53 million Americans are working as freelancers and it doesn't seem like this number is going to drop any time soon. In fact, if the trend continues, the majority of the workforce in the US will consist of freelancers by 2027. And as far as India is concerned it has 15 million freelancers which will double every five years until 2035.
So, what makes freelancing jobs so compelling, for both businesses and freelancers? For starters, the freelance job market allows employees to choose from a much broader talent pool and work with leading experts in the field. Also, it is a great solution for small businesses who are in need of certain services but can't afford a dedicated in-house team. The demand for freelancing jobs is rising, making freelancing a lucrative career path that more and more people are striving to take.
However, not all freelancing jobs are equally profitable. Surely, the prices depend on many different factors. But they're mostly determined by your experience and the industry you're working in. Without further ado, here are some of the most profitable industries for freelancers in 2021.
Web Development
Even though many web developers have full-time jobs, having a side gig from time to time can be a great way to earn some extra cash and perfect your skills. This is a skill that's in very high demand, especially when it comes to one-off projects that are perfect for freelancers. Having an in-house web developer can be quite expensive, and most small businesses don't even need these types of services all year round.
Freelance web development rates depend on freelancers experience and the location, as well as the project scope. Also, the prices between front-end and back-end development vary. According to Upwork, basic back-end developers charge from $35-50, while full-stack developer charge from $75 to $150. On the other hand, rates for basic front-end developers are slightly lower, from $15 to $50.
If you are looking for Website development services Contact Girish Margam, he has 6+ yrs of experience.
Digital Marketing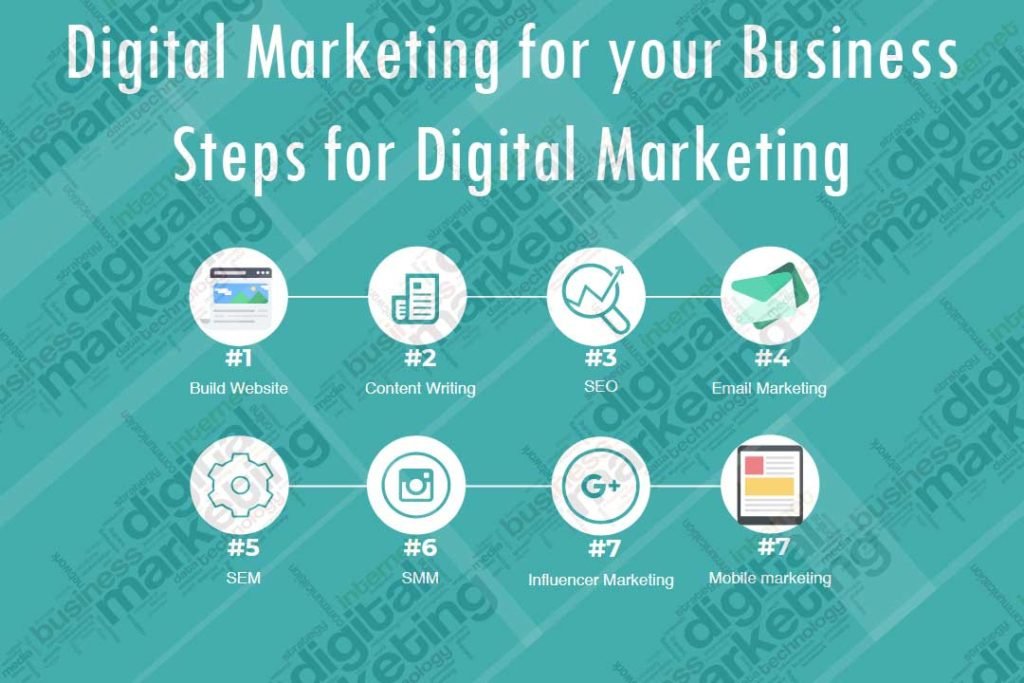 In this day and age, it's impossible to run a business without having a strong online presence. Luckily, more and more businesses are starting to realize this and freelance digital marketing jobs are always in demand. Digital marketing is a broad term that can involve different jobs, from social media management, email marketing, to content marketing, and SEO.
Social media managers can earn up to $2,000 for monthly account managing for small businesses, and even $10,000 for managing the larger business account. Average hourly rates for campaign advisors are from $55-200. When it comes to rates for SEO specialists, keyword Research can earn you from $35-$95, on-site SEO audits from $45-$150, and link building from $50-$175.
If you are looking for digital marketing services Contact Kabir Pulami, he has 4+ yrs of experience.
Writing
More than any other profession, writers are turning to freelance, with 64% of writers working freelance in the US. Freelance writing jobs are usually closely connected with digital marketing. Whether it is SEO content writing, copywriting, blog writing, email newsletters, or even social media content.
The rates for writers can vary greatly depending on the experience level as well as the type of content they're writing. Even though it can be a lucrative career for experienced experts, who can earn over $100 per hour, some beginners work $20 and less. The good thing is that this situation changes as you earn more experience, so you can easily reach a higher price range. Also, freelance writers often have rates per word, so if you're fast, you can get away with working less and earning more.
Graphic design
Graphic design is another perfect field for freelancers. Even though every business needs a strong visual identity, there's no need for a full-time graphic designer in most companies. However, you won't have to worry about finding gigs as a freelancer. From designing logos and website visuals to making flyers and infographics, businesses are in constant need of graphic designers.
Average rates for graphic designers are around $45, but you can earn up to $150, which definitely makes this industry worth mentioning. When you're working on a specific project, you can also adjust your price according to the urgency of the deadline and add a rush fee, or charge for any additional revisions. However, in a saturated field like this, you have to make sure that you stand out, especially because the graphic design requires a lot of talent and creativity.
If you are looking for Expert graphic designers Contact Ashish Kinnake, he is having 10+ years of experience.
Getting started
Now that you've learned about some of the high paying best freelance jobs. You can start working on adapting your skills to fit the current demands of the freelance job market. Becoming a successful freelancer requires a lot of hard work and adjustments towards new trends. But if you're patient and persistent, freelancing jobs allows you to look beyond your limited local labour market and find amazing gigs on your own terms.
What is the first step you're gonna take towards becoming a freelance superstar? in this profitable industries for freelancers