Top 5 SUV Options if You Are Looking for Family Car
Page Visited: 287
Read Time:
3 Minute, 37 Second
More and more people are opting to buy used cars rather than brand-new ones since it is the smarter choice. In addition to being significantly more cost-effective, used cars also provide advantages including long-term savings, flexibility, etc. As there is greater demand than ever for used cars in Hyderabad, Kolkata and many cities, it is very simple for you to find any vehicle of your choosing. But, making this choice is not simple. Before choosing any, one must consider their own needs as well as their family's demands. If you have also been struggling with finding a car that works for everyone, an SUV is the best one you could go for! An SUV is a Sports Utility Vehicle, which, simply put, has a high centre of gravity, and rough design, making it a great option for families. Here are the top 5 SUV options you can check out:
Top 5 SUV options
Hyundai Venue
Hyundai Venue comes with four engine options 2 petrol and 2 diesel. 1-litre turbocharged petrol engine that generates 118 HP and 171 NM of torque and has Manual, DCT and iMT transmission. 1.2-litre Naturally Aspirated Petrol Engine with 81 HP and 113 NM of torque and comes only with a Manual Transmission. 1.4 litre Diesel engine, which generates 88 HP and 220 NM of torque, and 1.5 litre diesel engine generating 98 HP and 240 NM of torque. Diesel only comes with a Manual transmission, Family-friendly seats, a 17-18 km/l fuel economy, and a quiet, smooth engine making this automobile the ideal experience. It is one of the greatest variants available and has received excellent reviews from long-term drivers in terms of stability over time and a stylish exterior. The safety features include 2-6 airbags, ABS with EBD, ISOFIX Child Seat Mounts, Electronic Stability Control, Anti-theft Engine immobilizer, Central Locking
Renault Duster 110 PS RXZ 4X2
This is a diesel Duster that generates 108 HP and 245 NM of torque. In India's used car market, Renault Dusters are incredibly popular vehicles. With a high mileage of 19.6 km per litre, you can be confident that this vehicle will provide you with swift and comfortable travel to any destination. It is simple to control, has many safety measures like ABS with EBD. 2 Airbags, Engine Immobilizer, Speed Sensitive Door Auto Lock, etc., and is well furnished inside and out.
Maruti Suzuki Vitara Brezza
Maruti Suzuki Vitara Brezza comes with a 1.5 Litre petrol engine that puts out 103 HP and 138 NM of torque. It comes with a Manual and Automatic transmission. Maruti Suzuki is one of the biggest automobile manufacturers in India. Vitara Breeza has an incredibly high mileage of 17.03 km per litre. Long-term users of this car have nothing but praise for its comfort and performance. Also, the Maruti Suzuki Brezza Petrol is built with extremely sturdy designs and will continue to look great even after years of use. The safety features include ABS with EBD, Engine Immobilizer, Seat belt warning, ISOFIX Child Seat Mounts and 2 Airbags.
Hyundai Creta 1.6 SX Plus
It is powered by a 1.6-litre diesel engine that puts out 126 HP and 265 NM of torque. This Hyundai Creta is one of the most fashionable ones you can get, and it has a mileage of 19.67 km/l. Along with cosy seating areas, plenty of legroom, smooth steering, and a well-equipped entertainment system, it boasts an all-around convenient driving experience. The safety features include ABS with EBD, an Engine immobilizer, and 2 Airbags.
Mahindra Scorpio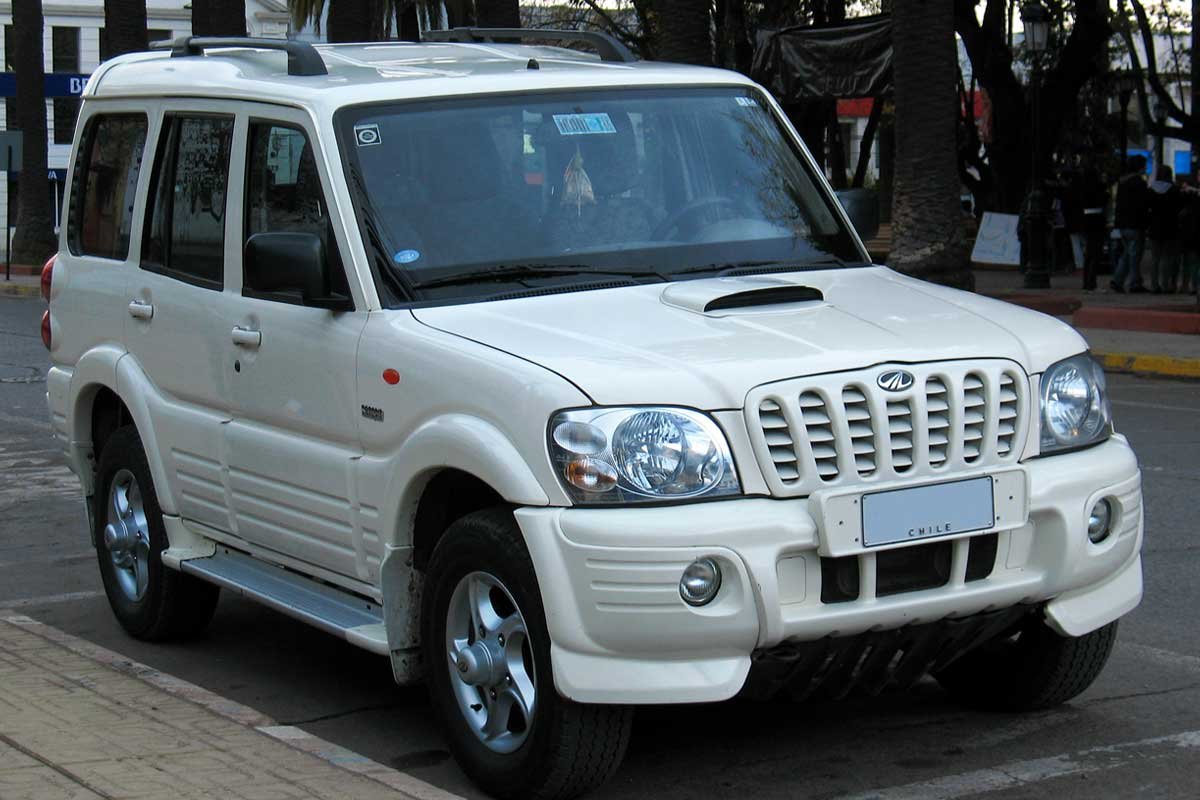 Lastly, the Mahindra Scorpio is among the easiest and most economical choices you can go for. This is the 7-seater vehicle for you if you want a car with amazing amenities like a mileage of 15.4 kmpl, an Anti-Lock Braking System, Safety Passenger and Driver Airbags, Power Steering and more at a reasonable price. Obtain this stylish, well-performing vehicle with many features for under 10 lakhs to make your experience as comfortable as possible.
You can look for these top 5 SUV options and more used cars in Hyderabad, Kolkata, etc. Hope our collection of top 5 used cars SUV will help you buy your next used car.