4 Ways That Educational Technology Makes Learning Easier
Page Visited: 3894
Read Time:
4 Minute, 40 Second
The promise of educational technology is impressive. EdTech enables personalized learning, saves teacher time, and equips student experiences. User-centric and remote learning enhances student morale and outcomes. Here is how educational technology improves education.
1. The Shift to Active Learning
In traditional classrooms, students learn passively. They spend time listening to educators and taking down notes without participating actively. That compromises their morale and performance.
That is why many educational organizations encourage active learning. Active learning is any activity in which students interact or engage with the materials instead of passively taking in the information.
With the rise of educational technology, the nature of education has changed. With a wide range of immersive EdTech solutions, students gain a greater sense of control over their lectures.
Cloud-based EdTech tools facilitate both online and offline learning.
Quiz makers, such as Quizizz, are a perfect example of using educational technology for student engagement. Educators can create customized quizzes for learners and integrate them seamlessly with their Google Classrooms. They make the transition to online learning simpler and facilitate the learner assessment process.
Another tool that encourages student participation and creativity is Storybird. The tool allows learners to tell authentic stories and share them with their peers. With Storybird, they bring their stories to life. Namely, they can select artwork from professional artists to support their stories. Moreover, they can participate in more than 700 creative challenges all over the world.
2. Boosting the Availability of Learning Programs
A decade ago, students needed to focus on schools in their vicinity rather than those they liked. The rise of cloud-based educational technology has changed that. No matter if they are looking for chemistry lectures or tennis training programs, learners can find high-quality and credible educational content online for free.
The cloud has enabled the growth of Learning-as-a-Service platforms that benefit both schools and learners. Schools can finally increase their reach and attract international students and establish a better reputation. For learners, remote learning means greater flexibility. They can now attend from anywhere, fit lectures to their busy schedules, and communicate more effectively.
Apart from cloud-based learning platforms, many renowned schools have adopted the remote learning model. For example, MIT, Stanford, and Harvard now offer Massive Open Online Courses (MOOCs). Those are free online courses available for everyone to enrol in. MOOCs offer an affordable and flexible opportunity to learn new skills, irrespective of a learner's location.
3. The Growing Importance of Experiential Learning
Experiential and game-based learning methods are closely related to active learning. Their goal is obvious – learners acquire new skills and retain information easier through gamification.
With the rise of virtual reality (VR) and augmented reality (AR) technologies, experiential learning has gained momentum over the past few years. With these educational technology types, schools can create virtual worlds for learners to improve information acquisition and maximize learner engagement.
Above all, VR encourages active participation. That is essential in sectors that require a lot of practice and real-life knowledge, such as construction or healthcare. VR educational technology enables a safe environment for learners. They boost their morale and reduce the fear of failure through gamification.
One perfect example of VR tools in EdTech is Google Expeditions. The tool allows students and teachers to take highly immersive virtual journeys. Namely, it provides 360-degree photos of VR field trips and career shadowing. All VR videos can be used both via mobile and desktop devices when paired with a VR headset.
HistoryView VR is another impressive tool that offers free VR tours of many international historic sites. Learners can use the device to click through museums, national parks, government buildings, and other landmarks. Each VR tour offers touchpoints students can select to learn more about a location. For example, environmental science students could explore the Amazon rain forest, while their peers learning American literature could visit the Ernest Hemingway or Mark Twain house.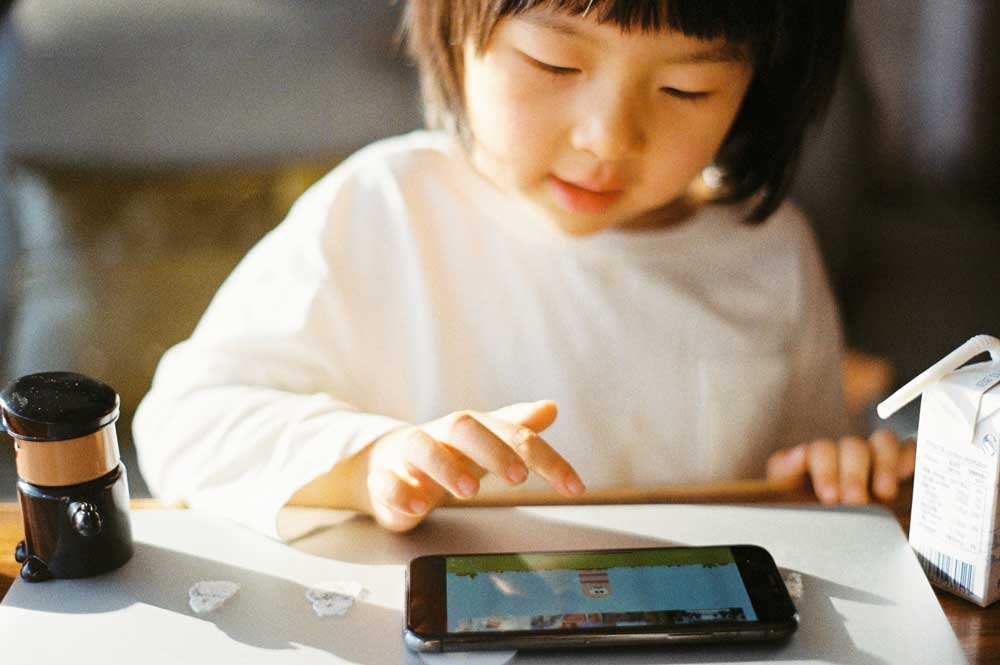 4. Greater Personalization of Learning Experiences
Modern technologies, such as immediate communication, artificial intelligence, social networks, and Big Data, have changed students' perceptions. Today, learners are highly tech-savvy and more demanding. They expect schools to deliver individualized learning experiences that align with their specific needs, problems, and interests.
Given that, it is not surprising that the adoption of adaptive learning has grown. Adaptive learning engages students of different backgrounds, interests, and ability levels. It increases their morale and enables them to champion their learning success.
Without educational technology, enabling personalized learning would not be possible.
For example, Canvas is a learning management system (LMS) that facilitates a blended learning environment. It simplifies the communication between educators and students by documenting, tracking, and delivering various resources.
ScootPad is another impressive blended-learning platform. It lets learners practice new skills following face-to-face classroom lectures. Teachers can create a standard learning path for learners or customize them for individualized learning plans. ScootPad also lets educators choose the specific learning standards and allows them to measure learner performance. The tool uses mosaic adaptive academic learning that uses real-time data analysis and offers personalized diagnostics. That way, it meets learners exactly where they are and helps them learn at their own pace.
Over to You
Educational technology is the future of learning. It makes learning programs more available to students and facilitates their communication with educators and peers. Above all, EdTech makes learning more personalized and user-centric.
How do you use educational technology to facilitate learning?