First Image from James Webb Space Telescope (JWST)
Page Visited: 1037
Read Time:
2 Minute, 3 Second
I am just astonished by looking at the first image by James Webb Space Telescope (JWST). James Webb space telescope was launched in Dec 25th 2021. JWST is not in the orbit of the earth like Hubble, it is in the orbit of the Sun. It is placed 1.5 million Kilometers from earth to avoid any interference. JWST reached its orbit on Jan 24th 2022. NASA said it would take around 6 months for JWST to take its first picture and here it is.
First Images by JWST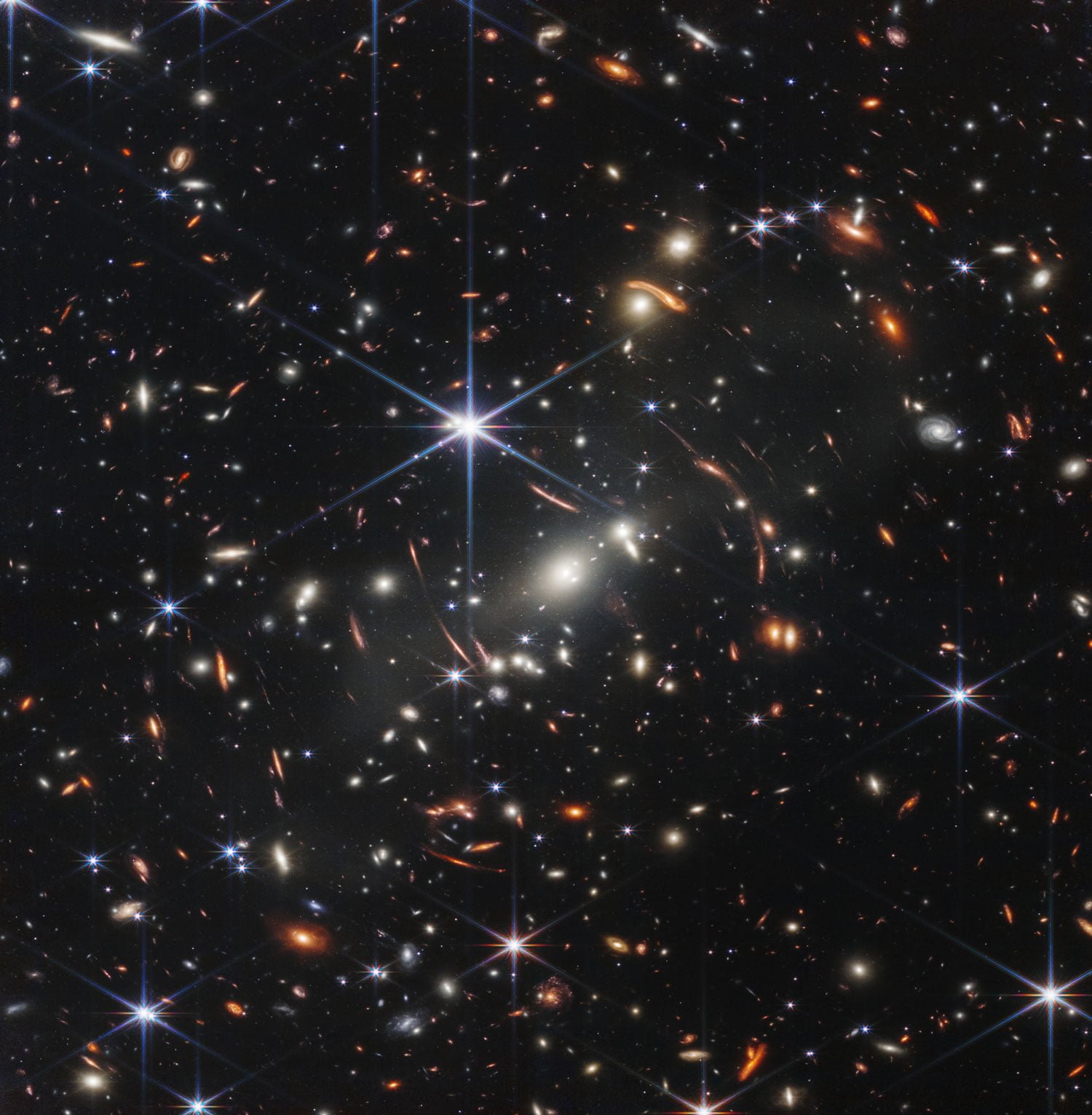 This first image by the James Webb Space Telescope (JWST) was released on July 11 2022. One of the most profound infrared pictures of the universe taken to date. This is the slice of observable universe approximately the size of sand held at arm's length by a person. This image is around 4.6 billion light-years away from earth. It contains thousands of galaxies. The bright star-like objects could be huge stars and all other lights and smudges are galaxies.
More data will be released in near future by scientists and we are going to see more and more beautiful images and learn more about our universe after the big bang. The total lifespan of JWST is 20 years, which is a good amount of time. And as we know Hubble's original lifespan was 15 years and it is still operable.
What does this mean to us?
This image has given us the hope of understanding our universe in more depth. This is a more detailed infrared picture when compared to the Hubble telescope. This is more astonishing because this kind of image for Hubble takes around weeks, and for JWST it was just 12.5 hours of observation. Hubble was launched in 1990 and it is still operable. And in 30 years we have created a more advanced telescope that is 100 times more powerful. This shows how much we can achieve in such a short period. We, humans, have a great capacity to achieve great things if we decide to do it.
Full series of colour images and data will be released on July 12 at 8 pm IST. So I will be posting it here and also on my social media you can check it out.