Michelin Uptis (Unique Puncture-proof Tyre System) Tyres
Page Visited: 1727
Read Time:
2 Minute, 21 Second
Unique Puncture-proof Tyre System or UPTIS is a new airless tyre introduced by Michelin. This tyre eliminates the risk of flat tyre and pressure loss. In this article, we will know more about this new tyre technology. It was presented by Michelin in 2019 at the Movin'On summit.
We have come a long way in terms of engine, but tyres? we are still using old technology. Though there has been a lot of improvements in rubber quality and thread patterns. But we need a new technological innovation like UPTIS tyres by Michelin. This could be perfect for electric and self-driving cars.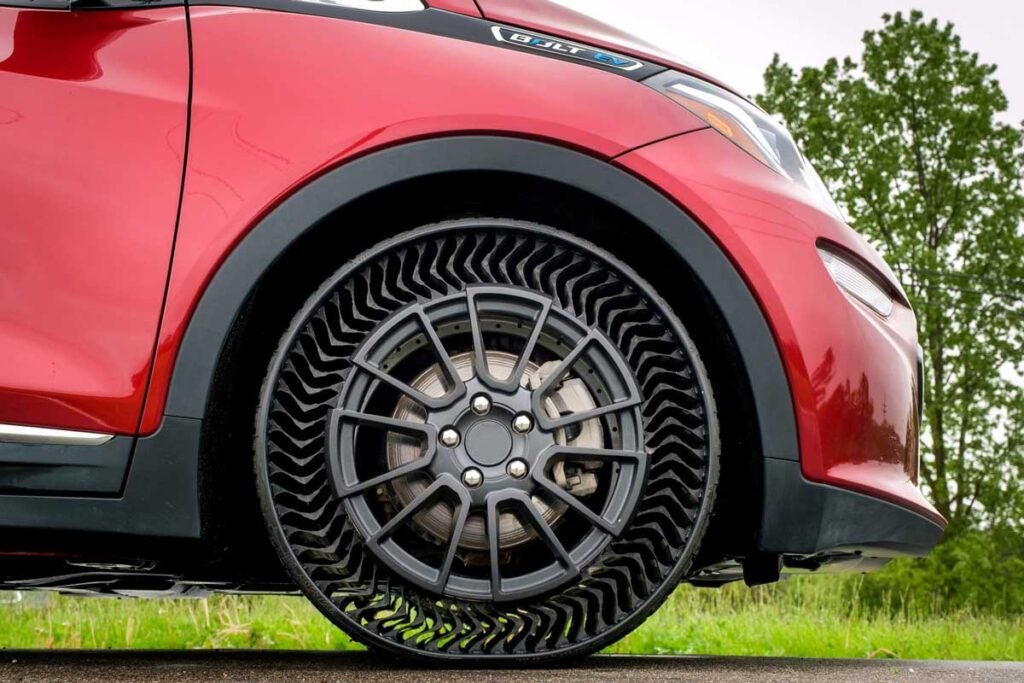 UPTIS Tyres
First of all Michelin UPTIS tyres has no air and no tubes.
This will have some kind of flexible rubber springs in the sidewalls, due to the lack of information from Michelin we do not know the exact material used in it. But will have similar kinds of grips found in current tyres.
This could be an expensive at first as it is a new technology, but Michelin would have to price it right.
These kinds of types are also called airless tyres, airless tyres are been used for quite some time now. They have been used for military purposes, space vehicles, cycles and much more. But never have been used in normal cars before.
Do we need this invention?
The modern tyres have been invented way back in 1847, we are overdue for innovation in new tyre technology
Yes, we need this new technology to reduce the wastage of tyres.
UPTIS tyres will also reduce 20% scrapped tyres every year, which amounts to almost 200 million tyres each year.
This amounts to a lot of waste and tyres contains a lot of harmful chemicals that are bad for the environment.
It will reduce the number of accidents happening due to the fluctuation of air pressure inside the tyre. According to a study, almost 78000 car crashes happen every year due to tyre failure.
Also by decreasing the number of tyres scrapped, it can reduce the amount of raw material required to produce the tyres.
Conlusion
Tyres are an important aspect of a car, whether you talk about performance or handling. I switched my car tyres 4 years ago to Michelin and have seen a big change in handling, comfort and performance.
This new UPTIS (Unique Puncture-proof Tyre System) tyre will definitely bring in a lot of change in tyre technology.
Michelin is testing these airless tyres in a real-life situation. And this new Unique Puncture-proof Tyre System will be available for the public in 2024.
I hope these UPTIS tyres will be more efficient than our current tyres, only time will tell.
Thank you Micheline website for the information.