9 Best Movies to Watch With Your Family
Page Visited: 1174
Read Time:
6 Minute, 20 Second
Take a look at the 9 best movies to watch with your family, The movies fall into the categories of animated, fantasy, holidays and animals-themed movies.
It is really challenging to find time for yourself and your loved ones in the busy, modern world we live in today. We have many daily obligations that take up a substantial amount of our time. However, we mustn't allow that to impede us from spending quality time with our family. We must make a conscious effort to organize some family time activities. These activities are beneficial for the family as a whole since participating together in them only strengthens the bond among its members. These activities include some active ones such as playing some sports together, walking, swimming or hiking.
However, there are also other, more passive and winter-appropriate activities such as doing puzzles, making some crafts, cooking or watching moves. It has been proven that watching movies promotes academic success and lessens behavioural problems among children. Watching movies together as a family can result in less violent kids and it also boosts self-confidence, among other things. There are plenty of movies to enjoy watching with your family, besides some of the best comedy movies in Bollywood everyone must watch. We've compiled a list of our top favourite animated, fantasy, holidays and animals-themed movies you should watch with your family.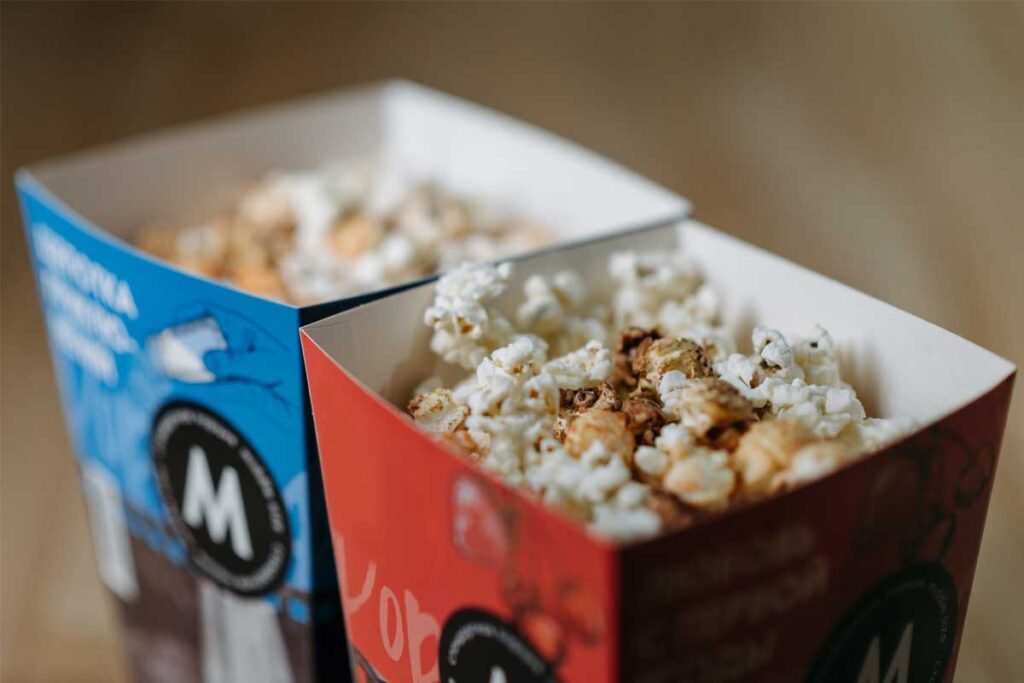 Animated
1) Inside Out (2015)
This animated movie is one of my personal favourites. It is a great movie to watch with kids, as it is not only creative, fun and amusing but it also teaches valuable life lessons to kids. It displays a bumpy rollercoaster of feelings of a little girl. The main characters of Pixar's creation are the little girl's feelings – Joy, Sadness, Disgust, Anger and Fear. The movie shows how these characters follow the little girl, Riley, in the moving process. It is surely a movie the whole family can enjoy and learn something from, even parents! You can find some sites to stream movies online for free.
2) Zootopia (2016)
Zootopia is a computer-animated buddy cop movie produced by Disney. And you already know that Disney produces only quality stuff, so there's no mistake with going for a Disney movie for family time. It cleverly uses anthropomorphism to illustrate the main characters. There is an adorable bunny cop Judy Hopps and the conman fox Nick Wilde. The underlining story depicts the serious issues of racial profiling as well as segregation. However, it is all subtle and fun to watch.
3) The Lion King (1994)
Everybody's favourite – the evergreen Lion King is something you should definitely watch with your kids. The original one was created in 1994, but since then, there have been many remakes. The main characters are a young lion hub, Simba and his rival, Scar. Comic characters that provide us with laughs are Timon and Pumba, a fun and flatulent duo. If you haven't watched this movie with your family yet, I strongly advise you to do it. You can surprise your kids with a tub of popcorn, sodas and this movie to watch on the big screen when they come home from the child care centre – they'll love it. Provide comfy seating and dim the lights for an ultimate cinema-like experience.
Fantasy
1) Harry Potter and the Sorcerer's Stone (2001)
Moving on to the category of fantasy, we must start with the timeless Harry Potter movie. Obviously, you should start with the first one: Harry Potter and the Sorcerer's Stone. You can even organize a movie marathon if your family is an HP fan. Or you can divide HP family movie night into several nights. Witchcraft and wizardry are two main themes interwoven in this beloved movie. The main character is a young boy, Harry, who finds out about his true identity and magical powers. He heads to the magical boarding school of Hogwarts, where challenges and adventures await him.
2) The Wizard of Oz (1939)
The Wizard of Oz is a Hollywood classic that has fascinated people of all ages for over 80 years. The reason why this movie has been popular for so long is the charm of its imaginary world – it's what makes it so amusing. It contains all sorts of unique and creative characters such as good witches and flying monkeys, fleet-footed scarecrows and fraidy-cat lions. However, the movie does share an important timeless message. It says that even though you travel the world, have adventures, make new friends and experience life at its best, there's no place like home. Home is where friends and family are.
Holidays
1) Elf (2003)
The category of holidays contains many movies related to wintertime, Christmas and holidays. This movie shows the life of its main character, Buddy, who never really fit in with the other elves in the North Pole. He learns that he is part human and part elf. He decides to go to NYC to meet his family. However, along the way, he realizes that not everything is always so jolly. Nevertheless, as one of the merriest Christmas movies ever, it is sure to entertain your family. You can make the movie watching even better with some of the favourite elf food such as candy, candy canes, candy corn and syrup.
2) Home Alone (1990)
I simply can't imagine the winter holiday season without watching Home Alone with my family. For the thirtieth time probably. And even though I've watched it so many times, it still amuses me. It contains some hilarious scenes you can enjoy together with your family. The movie is about a young boy, Kevin, who is left home alone after his parents had forgotten to take him on the holiday. The plot of the movie revolves around some local thieves trying to break into his house and him making all kinds of traps to stop them. This one and the following sequels are all great materials for cosy family movie night sessions.
Animals
1) Free Willy (1993)
Another genre of movies that we all love is the animal-characters genre. There are quite a few of them, but I would definitely single out Free Willy. The main character of the movie is a boy, Jesse, who is caught destroying the property of the theme park. He is punished by having to work in the park. Over time, he starts to like going there and he forms a close relationship with a friendly orca, Willy. They become best buds and even do tricks together. However, the owner notices this and problems start there.
2) Air Bud (1997)
Air Bud is a sports comedy movie. It features a real-life cross-bred golden retriever, Air Buddy, who shoots basketball hoops and appears as the character, Buddy. It shows the close relationship a young boy has with his dog. 12-year-old Josh Framm is a boy who is recovering from his father's death. He moved with his family and is trying to join the basketball team in school. He practices shooting hoops in the abandoned court where he meets his best friend. What amazes Josh is the fact that Buddy loves basketball. Finally, Josh joins the basketball club and Buddy becomes the team mascot – in short.
When picking out movies to watch with your family, be very mindful and choose movies that can teach your kids valuable life lessons in a fun and amusing way.