Possible Effects Of Regulating Or Banning Cryptocurrency.
Page Visited: 1220
Read Time:
4 Minute, 54 Second
2021 has become a big year for cryptocurrency. The increasing hype and information on blockchain and cryptocurrency have caused a lot of movements in their prices. While countries like China have a ban on cryptocurrencies, countries like El Salvador have made bitcoin a legal tender, and countries like India banned crypto in 2018, but in March of 2020 supreme court removed the restriction. Now you can invest in Cryptocurrencies. So what will be the effects of banning or regulating cryptocurrency (a decentralised currency)?
What is Cryptocurrency?
A cryptocurrency is a form of digital or virtual currency that uses cryptography to secure financial transactions. It is not regulated by any central bank or government it is a decentralized mode of payment.
Though only El Salvador has made Bitcoin (one of the most popular cryptocurrencies) as a legal tender, no other country has done it. Very few companies accept cryptocurrency as a currency because of its fluctuating prices. The volatility in the price of cryptocurrencies is such that it can fluctuate by hundreds or even thousands of dollars in just one day. This makes it difficult to use as a form of currency.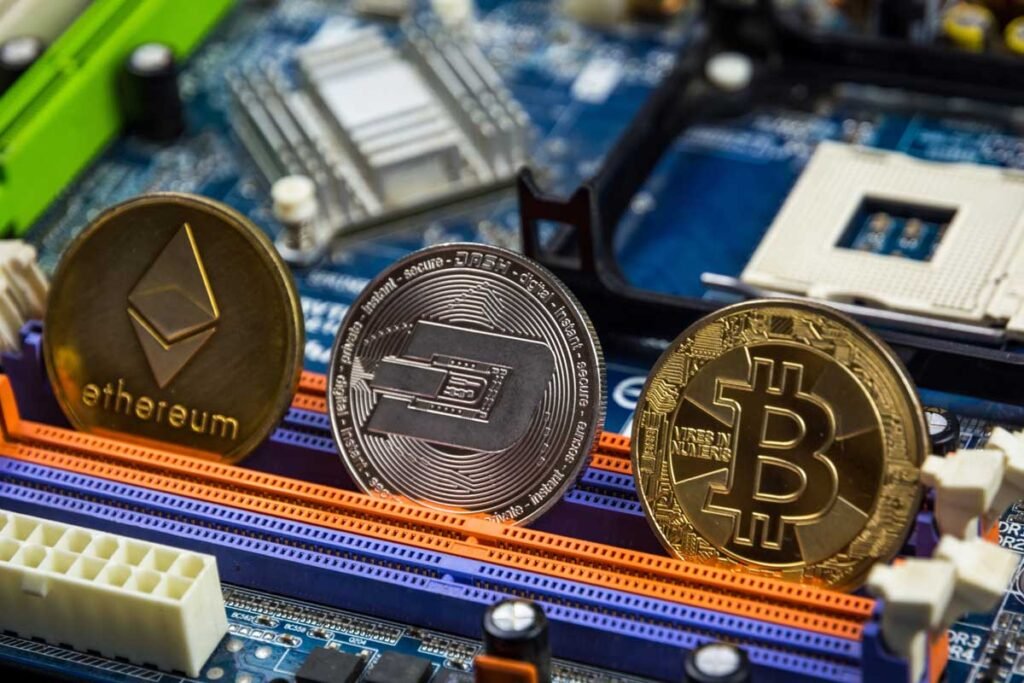 Banning Cryptocurrency
There are a lot of countries like China that have banned cryptocurrency. Russia, Bangladesh, Egypt, Morocco, Nigeria, Bolivia, Ecuador Qatar, Turkey, Vietnam, all have banned crypto.
Definitely, there are a lot of risks involved in Crypto, but banning cryptocurrency is not a solution. Crypto is based on blockchain technology.
Blockchain is a technology that records information in the form of blocks. It is impossible to edit or hack information that is recorded in the blockchain. The transactions are spread across the entire network of computers on the blockchain
Blockchain and Cryptocurrency are new technology, hence we are sceptical about them. But this is always the case. When computers, the internet, social media came, we were sceptical that this will create a dystopian future and will cause problems for humans.
But as we know there is both positive and negative side to the internet and social media. So we should not just ignore and ban crypto
Though I do not disagree cryptocurrency has problems, but banning will not help. we should rather be regulating cryptocurrency.
Regulating Cryptocurrency
The value of cryptocurrency is rising day by day, which creates concern for the governments around the world, as they do not control it.
Adding a regulation is a better option than a ban. Though the regulations should be appropriate, not like you are asking an F1 racer to drive within the speed limit on a track. Jokes apart, but the regulation should be realistic.
How can we regulate cryptocurrency
Government can add tax on the gains just like LTCG (Long-term capital gains), this would help the government earn extra income out of it
You can make KYC (Know your customer) compulsorily done before a person is investing in the cryptocurrency
Government can invest in this technology and set up computers in the blockchain network so that the transaction can be validated with an authority, as they will have the access to the public key they will know the basic information of the person conducting the transaction.
But the government should not try to make the crypto centralized, nor they should try to create their own cryptocurrency and promote them. This would defeat the purpose of why cryptocurrency was being created.
Benefits of Regulating the cryptocurrency
Regulating cryptocurrency can help protect investors from fraudsters who are trying to create fake cryptocurrencies.
Avoid illegal transactions like money laundering, terrorist financing
Reduce Cyber attacks related to cryptocurrencies
Help bring confidence among people regarding crypto
Providing proper information on 1000's cryptocurrency
The negative effects of regulating cryptocurrency:
It will hurt the future development of blockchain technology because regulation has a tendency to make things more difficult for new businesses.
It will lead to less freedom for people by imposing restrictions on their economic activities.
Regulation might discourage people from buying or selling cryptocurrency
Regulating the use of cryptocurrency may lead to higher transaction costs and slower processing time which will reduce people's trust in it as well as its value.
The government can use regulations as an excuse for violating people's privacy by collecting personal data without their consent.
Problems with cryptocurrency
First of all, it is new technology comparatively, and people are always sceptical about new technology
The knowledge is also limited when it comes to the average user
We are still using these apps and websites for conducting these transactions, which is not an exactly secure way of doing it. Though we do have the private keys that are kept secure with us. But still, we rely on these middlemen as of now.
There is a lot of energy consumption for running the large servers to mine crypto and for its transactions
The volatility in price is a major issue, because of which we cannot make it as a form of currency
Conclusion
For a risk-taking investor, crypto is a good option to earn a good chunk of money in the short term, obviously with the option of losing the investment
For an average investor, I would suggest reading more about crypto and understanding how it works. And if you can, invest small amounts for the long term, as I believe the prices will go up. By doing this you can gain confidence in cryptocurrencies
But always go for a well-established cryptocurrency, unlike squidcoin or dogecoin crypto
And lastly don't be sceptical about blockchain and cryptocurrency, give them time to evolve and then hopefully in a decades time we will be using them just like a dollar or rupee in our daily lives.
Though the effects of regulating cryptocurrency have positive and negative impacts, we as a user should always analyze before jumping to a conclusion