Benefits of Summarizing Tools for Bloggers for Writing Content
Page Visited: 778
Read Time:
5 Minute, 26 Second
Blogging has evolved into an essential tool for businesses and individuals to share their ideas and expertise with the rest of the world. However, it can be difficult to produce blog content of a high calibre that connects with and resonates with your audience. Utilizing summarising tools is one way to simplify this process. In this article, we'll deal with the value of summarizing tools for bloggers for writing content and talk about their benefits.
What are Summarizing Tools?
Software programmes known as summarising tools are used to read through texts and summarise their key points. To locate and extract important ideas and concepts from a piece of writing, they make use of cutting-edge algorithms and artificial intelligence. These tools assist bloggers in condensing voluminous information into a manageable and concise format.
Importance of Summarizing Tools for Bloggers
It is the duty of bloggers to produce high-quality, interesting, and simple-to-read content. Even so, it takes a lot of time and effort to produce this kind of content. Summarizing tools can help bloggers save time, make their content easier to read, be more accurate, get more engagement, and boost their SEO.
Benefits of Summarizing Tools for Bloggers
Time-saving
The fact that summarising tools can help bloggers save a tonne of time is one of their main benefits. A blog post of the highest calibre must be thoroughly researched, organised, and edited. With the help of summarising tools, bloggers can quickly identify the key ideas and concepts they should address in their content by analysing and summarising text in a matter of seconds. This can drastically cut down on the amount of time it takes to write a blog post, giving you more time to complete other crucial tasks.
Improved readability
Summarizing software can make a blog post easier to read by translating complicated ideas and concepts into simple terms. Readers will find it simpler to comprehend and interact with the content as a result. By using summarising tools, bloggers can create content that is readable and accessible. This can aid in attracting and retaining readers, increasing the likelihood that the post will be shared and become more well-known.
Enhanced accuracy
They can improve a blog post's accuracy by spotting and fixing mistakes and inconsistencies. They employ cutting-edge algorithms to spot problems like grammatical mistakes, spelling errors, and false information, enabling bloggers to produce content that is reliable and trustworthy. By demonstrating the blogger's authority and credibility in their field, the audience may be more inclined to trust them.
Increased engagement
Summarizing tools can boost engagement by highlighting the main points of a blog post. They make it simpler for readers to scan the text and quickly spot the main concepts and ideas. These aid in maintaining readers' interest and engagement, lowering the bounce rate, and raising the likelihood that they will return for more.
Improved SEO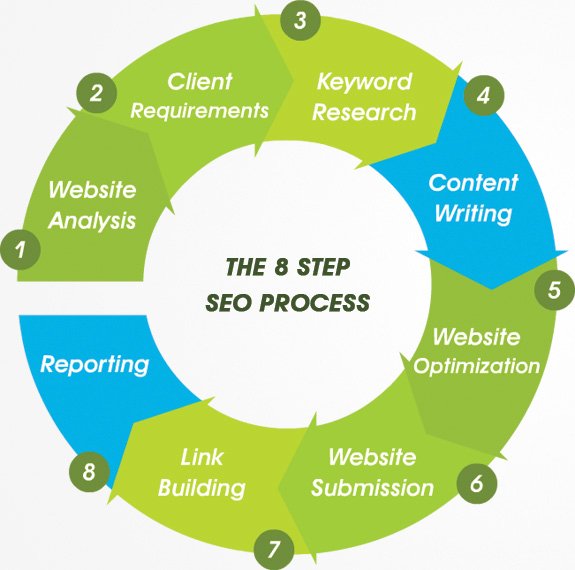 One of the main benefits of using Summarizing tools is that it can help bloggers optimise their content for keywords, which can improve SEO. They can recognise the key phrases and words in a blog post, enabling bloggers to strategically incorporate them into their writing. Additionally, it helps to improve the blog post's position on search engine results pages, making it more visible to potential readers. This increased traffic and visibility can significantly increase the likelihood that the blog post will be shared and gain traction.
Best Summarizing Tools for Bloggers
The features, cost, and ease of use should all be taken into account when selecting a summarising tool by bloggers. It's crucial to pick a tool that corresponds to the unique requirements and use cases of the blogger. Even though there are numerous summarising tools available, picking the best one can be difficult. The most well-liked summarizing tools that bloggers can use for writing content of a high calibre are as follows:
Summarizingtool.io
Users can sum up any text using the online summarizing tool provided by the website summarizingtool.io. It analyses text and produces a summary of the key ideas using artificial intelligence and algorithms for natural language processing. Users can paste their text into a designated box on the tool's user-friendly interface to generate a summary with the click of a button. The length of the summary output can also be customised by the user.
SummarizeBot
An AI-powered tool called SummarizeBot can sum up text, images, and web pages. The most crucial information in a piece of content is quickly summarised using sophisticated algorithms. SummarizeBot is a great tool for bloggers who are writing content in multiple languages because it also provides translation services.
Resoomer
Resoomer is a free text analysis and summary tool that supports multiple languages. It employs sophisticated algorithms to find the key ideas and concepts in a piece of writing in order to generate a summary. In order to make it simple for bloggers to use while browsing the web, Resoomer also provides a Chrome extension.
SMMRY
SMMRY, a well-liked tool for summarizing, can quickly analyse text and produce a summary. The most crucial information in a piece of content is extracted using sophisticated algorithms, and a summary that is only 40% as long as the original is provided. SMMRY also provides a number of customization options, including the capacity to change the summary length and omit particular keywords.
TextTeaser
Free summarizing software called TextTeaser can quickly summarise text after analysing it. It makes use of sophisticated algorithms to extract the key ideas from a piece of writing and then generates a summary that is only 30% as long as the original. Additionally, it provides a customization choice that lets bloggers change the summary length.
SummarizeThis
A free tool called SummarizeThis can quickly summarise text after analysing it. Advanced algorithms are used to identify the most important ideas in a piece of writing, and the result is a summary. SummarizeThis is a great tool for bloggers who want to optimise their content for SEO because it also has a keyword extraction feature.
Conclusion
For bloggers looking to speed up their writing process and produce content that connects with their audience, summarising tools can be a useful resource.
Summarizing tools offer a range of benefits, including time-saving, improved readability, enhanced accuracy, increased engagement, and improved SEO. Blogging professionals can be writing content that is educational, interesting, and simple to read by utilising the best summarizing tools for their needs. We urge all bloggers to experiment with summarising tools and reap their benefits.