Page Visited: 926
Read Time:
1 Minute, 52 Second
Hello Guys Finally the good news, Baleno RS is launched with price less than the two most hot hatch Polo GT and Punto Abarth around 8.7 lakhs.
It was one of the most awaited car of the year. This car has the new boosterjet petrol engine with direct injection. This car has a smaller 1 litre petrol engine with 3 cylinder producing 102hp and 150NM torque. Talking about Fuel efficiency it same has the normal baleno around 21-22kmpl India is emerging in turbo powered petrol cars and Maruti has launched its first turbo petrol in india. We have seen this kind of technology in Volkswagen Polo GT and Ford Ecosport and Fiat T jet engine. The boosterjet engine is compact and light in weight. The air intake ports have been shortened and the exhaust manifold integrated into the cylinder head to save weight.
There are significant changes when compared to the 1.2 litre naturally aspirated petrol engine in the Baleno. Baleno Rs has smaller displacement compared to the normal baleno and only have 3 cylinder compared to 4 cylinder engine. The smaller engine is better than the normal engine, cause this engine is forced induction turbo charged petrol engine which delivers more than the normal engine. It also gets nearly same fuel efficiency. We can say a drawback for few people who love automatic or CVT transmission, cause Baleno Rs has only Manual Transmission.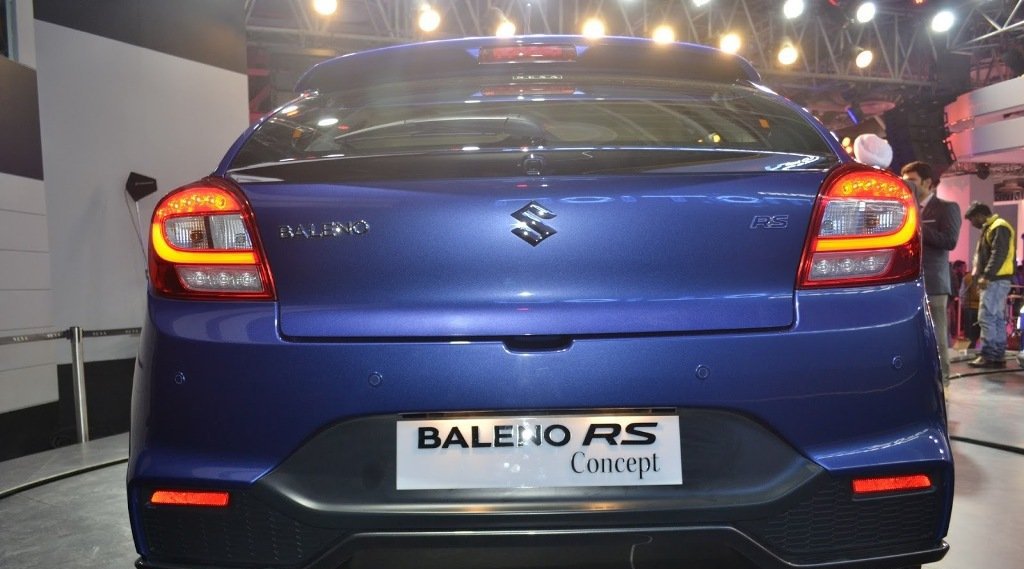 I would not compare this new Baleno rs with the diesel version of the normal baleno cause there is no sense in comparing the both cause they are of different worlds.
Most of the features and looks are same, except for few new and subtle changes. The rims are colored black and in front a black mesh grille, new front and rear sporty bumpers. Their are some changes in the exterior design you will see it once you have a good look into it .
Thought really there is only one comparison to this car that is Volkswagen Polo GT which has a bigger engines and more horses and torque but also priced high and it only comes with automatic transmission.
So this car is a good cause you get a nice powerful engine and good mileage.