3 tips to Improve Relaxation at Home
Page Visited: 801
Read Time:
2 Minute, 47 Second
In recent years, it seems that many people are becoming more stressed in their daily lives. Pressures from work seem to be intensifying, as employees are required to achieve more in a working day and must deal with conflicting deadlines for multiple tasks and projects. Many households are also feeling financial pressures because of rising inflation levels and a cost of living crisis that is emerging in many Western countries. Put simply; it is more important than ever to find a range of ways to achieve true relaxation once you return home from a busy working day. In this article, three tips that will allow you to relax more effectively in the home environment will be explored in detail. These ideas and suggestions cover a wide range of budgets and are suitable for many different homes.
Buy Some High-Quality Bean Bags
One of the key ways to relax is by being able to sit in comfort. Any remote worker will attest to the fact that sitting for eight hours in a poorly made office chair will lead to aches and pains. This may even lead to difficulty in sleeping, which can compound the problem. Similarly, sitting on uncomfortable home furniture can make it incredibly difficult to relax and unwind after a busy day. One ideal solution to the problem of needing high-quality seating that promotes relaxation is to invest in some premium quality bean bags. Modern bean bags are far better quality than their traditional counterparts, that were often designed specifically for children. Choose adult-sized bean bags that boast strong construction and durable fabrics with high-quality fillings that will allow you to sit in comfort for extended periods.
Turn Your Bathroom Into a Spa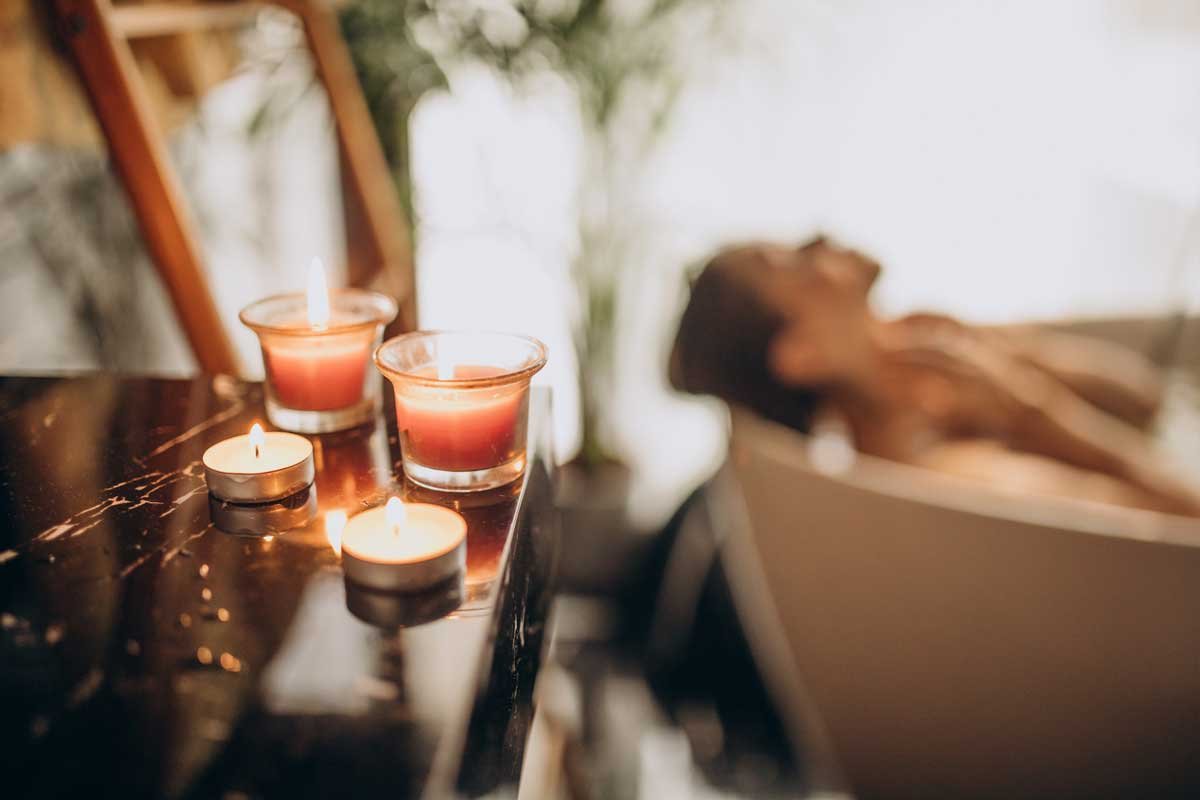 Many people will have fond memories of spending a weekend away at a spa retreat with their partner and how relaxed this made them feel. However, spa treatments are a luxury for most households, and the spending cannot be justified regularly. It can be a far more cost-effective solution to transform your bathroom into a spa using some key additions or modifications. Start by adding some massaging water jets to your shower enclosure or installing them into your bath. Add some plants, such as ferns or aloe vera, that thrive in a warm and humid environment to promote relaxation with a touch of nature. Finally, install dimmer switches on your bathroom lighting so you can adjust the levels and create a relaxing ambient effect for late-night soaks in the bath.
Relaxation and Mindfulness Apps
As a brief final point, improved relaxation can be achieved on a zero budget by downloading free relaxation and mindfulness apps to your smartphone. Here are some of the best free mindfulness and relaxation apps available in stores today. These types of apps can be customized so that you can create your bespoke relaxation routines or choose preferred mindfulness scenarios that resonate with you. In short, using mindfulness and relaxation apps can be the perfect way to relax if you do not have a lot of free time and are on a tight budget.
Hope these 3 quick tips will help you destress and relax after work at your home. After all our mind and body need good relaxation to have a healthy lifestyle.