Why You Shouldn't Exclude Your Dog From Your Travels
Page Visited: 793
Read Time:
3 Minute, 0 Second
Travelling is one of life's greatest pleasures, and for many people, their furry companions are an integral part of the family. While planning a trip, it's common for pet owners to wonder whether they should bring their dogs along or leave them behind. However, excluding your dog from your travels might mean missing out on a world of enriching experiences. Here are compelling reasons why you shouldn't exclude your dog from your travels:
Unconditional Companionship
Dogs offer unconditional love and companionship. Having your loyal friend by your side provides emotional support, especially in new and unfamiliar environments. Your dog's presence can alleviate stress and anxiety, making your travels more enjoyable and relaxing.
Enhanced Outdoor Adventures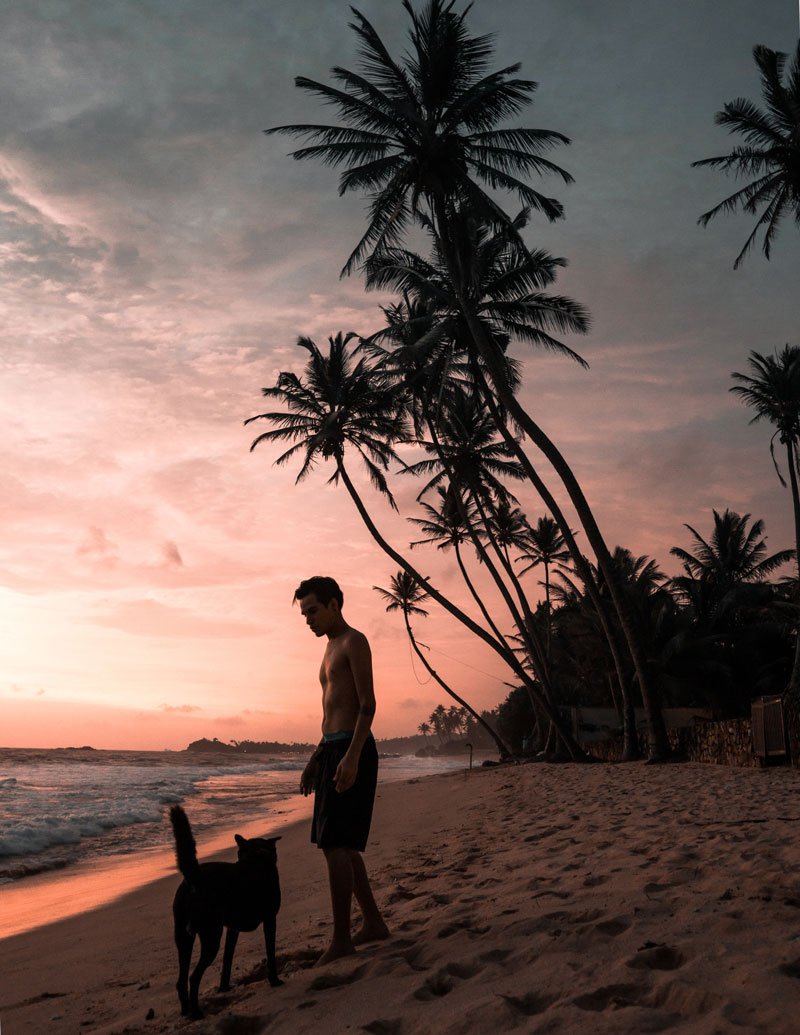 Dogs love the outdoors and can make your adventures even more exciting. Whether hiking through scenic trails, exploring dog-friendly beaches, or simply strolling in a new city park, your dog's enthusiasm for outdoor activities adds a joyful dimension to your travel experiences.
Fostering Responsibility
Travelling with a dog requires careful planning and responsible pet ownership. You need to ensure their safety, comfort, and well-being. This responsibility fosters a sense of discipline and organization, making you more mindful of your surroundings and the needs of your furry companion.
Connecting with Locals
Dogs are natural conversation starters. People are often drawn to dogs, and having a canine companion can facilitate interactions with locals and other travellers. This connection can lead to meaningful conversations, cultural exchanges, and the opportunity to make new friends during your travels.
Reduced Stress and Loneliness
Travelling can sometimes lead to feelings of loneliness, especially if you are in a new place. Having your dog with you provides emotional support and reduces feelings of isolation. The presence of your furry friend can also help lower stress levels, making your travel experience more enjoyable.
Encouraging Physical Activity
Dogs need regular exercise, and having them with you also encourages you to stay active. Daily walks, playtime, and outdoor activities keep you and your dog healthy and fit. This shared physical activity promotes bonding and enhances your overall well-being.
Creating Lasting Memories
Travelling with your dog creates lasting memories. From funny and endearing moments to shared adventures, these experiences become cherished memories that strengthen the bond between you and your pet. The photographs and stories from your travels with your dog become part of your family legacy.
Pet-Friendly Accommodations
Many hotels, resorts, and vacation rentals are now pet-friendly. This means you can find suitable accommodations where your dog is welcome. You can experience the joy of happy dog holidays in Fife thanks to certain establishments providing amenities and services catering to pets, ensuring a comfortable stay for both you and your furry companion. 
Promoting Socialization
Dogs are social animals; being around other dogs and people can enhance their socialization skills. Travelling exposes them to various environments, sounds, and smells, helping them adapt to new situations. This exposure benefits their behaviour and temperament.
Strengthening the Bond
Travelling with your dog strengthens the bond between you two. Sharing new experiences, exploring different places, and overcoming challenges together create a unique bond of trust and love. The adventures you share become cherished chapters in your relationship with your furry friend.
Conclusion
You shouldn't exclude your dog from your travels which can lead to missing out on the enriching experiences and the unwavering companionship they offer. With careful planning and consideration, travelling with your dog can enhance your adventures, promote emotional well-being, and create enduring memories.