7 Christmas Party Ideas for the Merriest Celebration Ever
Page Visited: 5084
Read Time:
3 Minute, 38 Second
Let's face it, Christmas is right around the corner. It seems as the time between every Christmas is only getting shorter and shorter – especially this year. But don't worry there's plenty of time to pull off the best Christmas party yet!
To overcome the challenges of this year, you can organize a small Christmas party for only a couple of people and make it cozy and intimate.
If you're indecisive about the theme of the party, check out these couple of Christmas party ideas and throw the merriest Christmas celebration up to date!
1. Get in the Christmas spirit party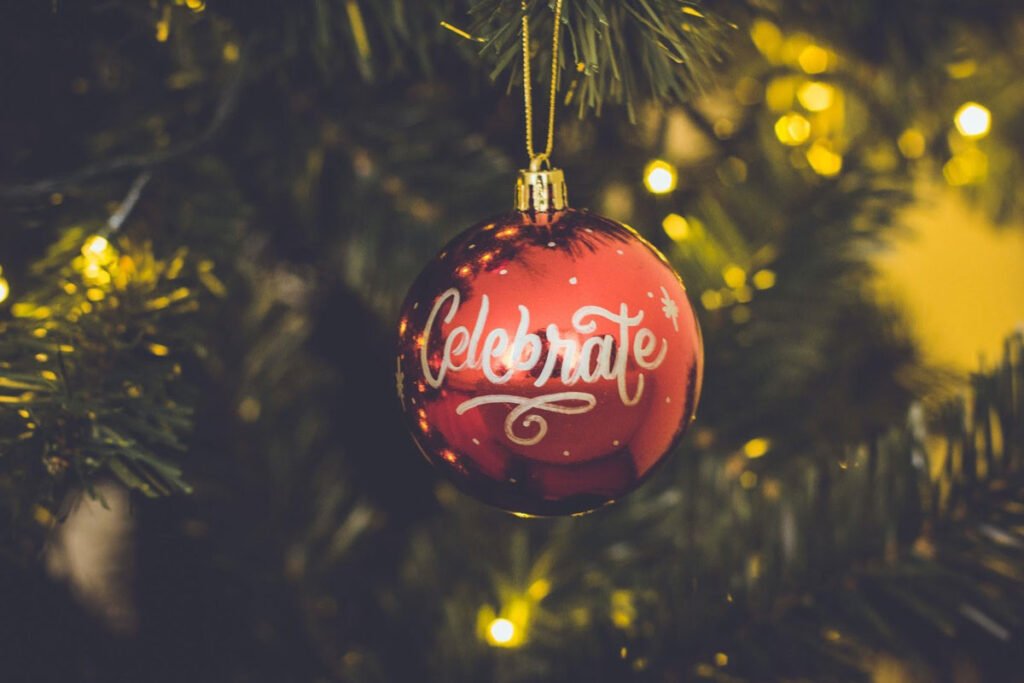 What's a Christmas without the Christmas spirit? Yes, this year has been all kinds of crazy, but that doesn't mean that Christmas is cancelled.
To get in the Christmas spirit, you can organize a get-together to make decorations and decorate the house. Get your Christmas tree out and start decorating it. Decorate your front yard and front door.
To make it more interesting, you and your crafty crew can DIY and personalize some decorations and ornaments and make the party even more original.
2. Christmas costume party
If you're a huge fan of costume parties and Halloween wasn't enough for you, you can organize a Christmas costume party. There're plenty of Christmas characters that are costume worthy – from Grinch to Santa and Mrs Claus.
You can make this year's Christmas costume party even more memorable by hiring a photo booth. Don't think that photo booths are strictly a wedding thing. No, there are different photo booth for hire options – you can choose anything from photo booths for corporate events to Christmas party photo booths.
3. Christmas bake-off party
Who can make better Christmas cookies? It can be an awesome party idea. Gather your friends and family and throw a different type of Christmas party this year.
Organize a bake-off party where everyone will have to show off their baking skills. Before the party, tell everyone to find the Christmas cookie recipe they want to try out.
Similarly, you can make a Gingerbread house contest – who is better at decorating? This year's party can be even more fun, just don't forget to make it messy!
4. Christmas movie-watching party
Is it even Christmas without Home Alone movies? Here's an idea, organize a movie-watching party this Christmas and watch all your favourite Christmas movies.
A Christmas movie marathon party, popcorn, and sweets snuggled up and warm while the Christmas lights are twinkling – that couldn't sound any more perfect. Just don't forget to tell your guests to dress for the occasion – comfortably!
5. Christmas pyjama party
This year's Christmas party can be a very comfortable one. Have you considered a Christmas pyjama party? Yes, it can be a thing.
Tell your guests to find their comfiest Christmas themed pyjamas and invite them to a slumber party. You can watch movies, drink hot cocoa with marshmallows and simply relax and enjoy Christmas with people you love.
6. Elegant Christmas party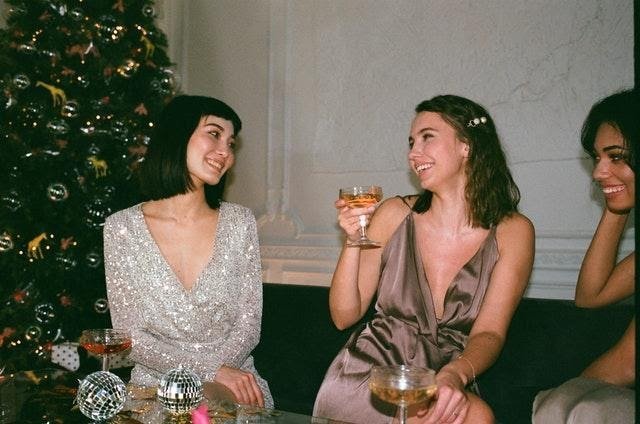 From PJs to black-tie parties for Christmas, it's all about what you feel like this year. If pyjama parties are not your cup of tea, you can organize an elegant, black-tie Christmas party.
Make this Christmas very elegant, very extra, very glam – make special invitations for your guests where you specifically tell them about the dress code and the type of party.
Also, make sure every aspect of the party fits the theme you selected for this year's party – appetizers, elegant dinner, lots of champagne, and piano sounds in the background!
Just imagine an old Hollywood-like Christmas party – marvellous!
7. Christmas tea party
If elegant and regal is what fits your mood this year, you can organize a Christmas tea party as well. Find your best china, prepare bite-sized hors d'œuvre and sandwiches or Christmas cookies.
Dress elegantly and channel your inner queen! Invite a couple of people and make it a small Christmas tea party.
On this list of Christmas party ideas, there is something for everyone. From casual to elegant Christmas party ideas. So, what do you think? Will any of these ideas work for you?