The Best Massage Tools for Your Business
Page Visited: 1326
Read Time:
5 Minute, 21 Second
In the fast-paced world we live in today, relaxation and self-care have become increasingly important. As a result, the demand for massage therapy and wellness services has steadily risen, making it an excellent business opportunity. To stand out in this competitive field, investing in the best and right massage tools can enhance the quality and efficiency of your business and services. Whether you run a spa, a wellness centre, or a freelance massage therapist, having the best massage tools is crucial for your business. Here, we'll explore some of the best massage tools for your business.
Massage Tables
A comfortable and adjustable massage table is essential for any massage therapist. Look for tables with ergonomic designs, durable materials, and cushioning that provide ample support to your clients. Features such as height adjustment and removable face cradles add to the versatility of your table.
Massage Chairs
A high-quality massage chair is necessary for businesses offering chair massages or corporate wellness programs. Portable and adjustable chairs offer clients convenience and comfort, making providing on-site massages easier.
Massage Oils and Lotions
Using the right massage oils and lotions can greatly enhance the massage experience. Choose hypoallergenic products with a pleasant scent and provide the necessary glide for different massage techniques.
Hot Stones
Hot stone massages are popular for relaxing and soothing sore muscles. Investing in high-quality hot stones and a stone heater can add a luxurious and therapeutic dimension to your services.
Electric Massagers
Electric massagers, such as handheld percussion and massage guns, are excellent for targeting specific muscle groups. These tools can save the therapist's hands from fatigue and provide deep tissue relief for clients. In addition to traditional massage equipment, businesses offering physical therapy deep tissue massage tools should also consider investing in specialized tools to address the unique therapeutic needs of their clients.
Aromatherapy Diffusers
Aromatherapy is a powerful complement to massage therapy, as it can enhance the ambience of your massage space and significantly contribute to the overall well-being of your clients. Aromatherapy diffusers are essential tools in achieving this synergy. These devices disperse carefully selected essential oils into the air, creating an olfactory experience that can be soothing and refreshing. The calming scents promote relaxation, reduce stress, and help your clients reach heightened tranquillity during their massage sessions. Aromatherapy diffusers don't just add pleasant scents to the room; they also have the potential to positively affect mood and emotions, making your client's massage experience even more profound. By incorporating aromatherapy into your practice, you can craft a holistic and therapeutic environment that leaves a lasting impression on your clients, fostering their desire to return for future sessions.
Heat Therapy Products
Incorporating heat therapy products into your massage practice is a strategic move that can greatly benefit you and your clients. Heat pads and heated blankets are excellent tools for relaxing tight muscles. They can be used with massages or as a standalone treatment for pain relief. When used with massages, these heat therapy products help alleviate muscle tension and stiffness by promoting relaxation in the targeted areas. Applying heat enhances blood flow, which can significantly improve the effectiveness of your massage techniques. Furthermore, heat therapy can be particularly useful for clients with chronic pain, arthritis, or tension-related discomfort. A dedicated heat therapy session can offer much-needed relief and a sense of well-being. By adding these products to your repertoire, you can further tailor your services to meet each client's unique needs, leaving them feeling refreshed and revitalized.
Cupping Sets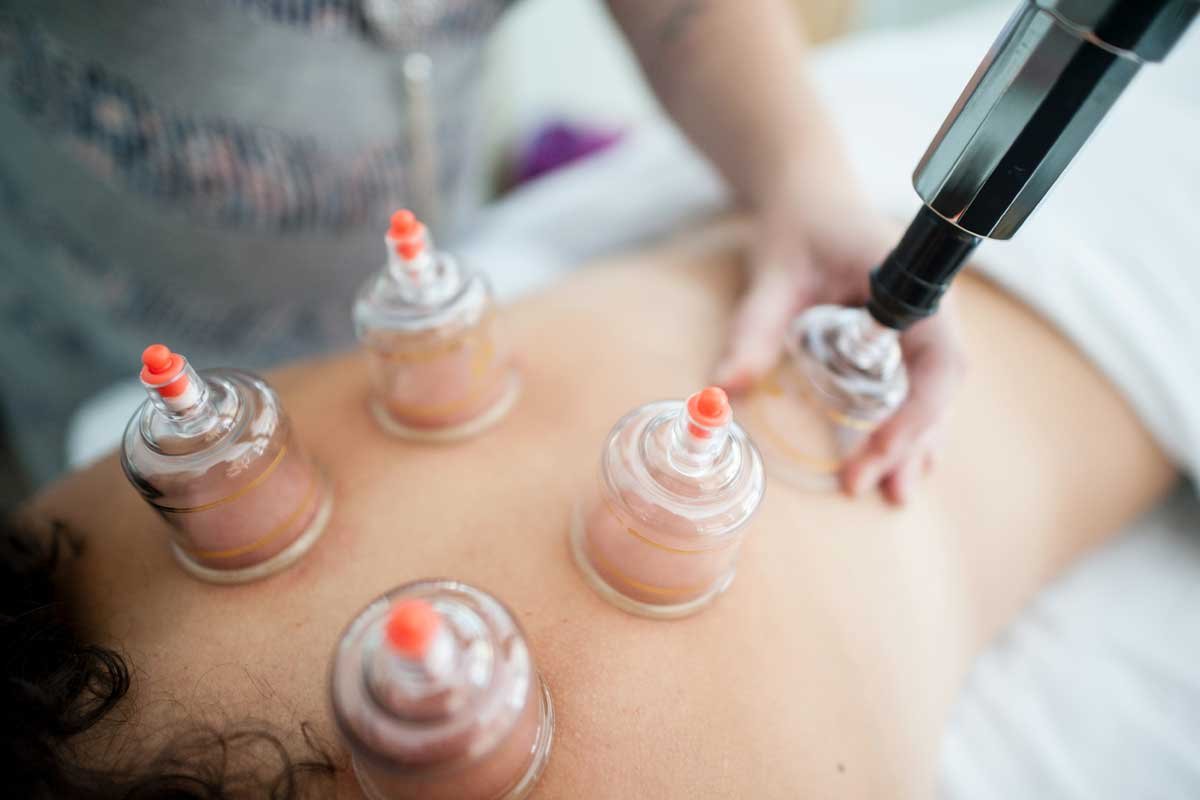 Cupping therapy has gained popularity for its ability to release tension and improve circulation. A good cupping set, which includes various cup sizes and a pump, is essential for therapists offering this service. These sets allow therapists to provide a comprehensive cupping experience and ensure that the therapy is performed with precision and effectiveness, leading to satisfied and relaxed clients.
Foam Rollers and Massage Balls 
Self-myofascial release tools like foam rollers and massage balls are great for post-massage client care and helping clients maintain their wellness between sessions. These versatile tools enable clients to continue their self-care routines at home, extending the benefits of massage therapy. Recommending the use of foam rollers and massage balls to your clients can contribute to their overall well-being and keep them coming back for your services.
Hydraulic Stools and Bolsters
Comfort is key for both the therapist and the client. Hydraulic stools with adjustable height ensure the therapist can work comfortably, while bolsters provide clients extra support and positioning options. Investing in hydraulic chairs enhances your workspace's ergonomics and enables you to adapt to each client's unique needs. Bolsters offer additional comfort, making the massage experience more relaxing and enjoyable.
Sterilization and Sanitation Equipment 
Keeping your tools clean and sanitized is paramount. Invest in ultraviolet (UV) sterilizers, autoclaves, or other sanitization equipment to maintain a hygienic environment. Prioritizing sterilization and sanitation is crucial for your clients' and staff's health and safety. High-quality sterilization equipment ensures you can deliver your services in a clean and trustworthy environment.
Education and Training Materials 
Consider investing in educational materials and resources for your staff. This could include books, online courses, and training videos to keep your team up to date with the latest techniques and trends in the industry. Continuous education and training are essential for providing cutting-edge and effective massage therapy services. By keeping your team well-informed, you can offer the best possible care to your clients, enhancing their overall experience and satisfaction.
Appointment Scheduling Software
While not a traditional massage tool, appointment scheduling software can significantly improve the efficiency of your business. It allows clients to book appointments online, sends reminders, and manages your schedule seamlessly.
When selecting the best massage tools for your business, it's essential to consider your specific niche and your clients' needs. High-quality equipment and a commitment to ongoing education and training can set your massage business apart, ensuring that you provide top-notch service that keeps clients returning for more. Ultimately, investing in the right tools not only enhances the experience for your clients but also helps your business thrive in a competitive industry.