CGI influencers! Who are they and how can they affect the future of influencer marketing
Page Visited: 7889
Read Time:
6 Minute, 44 Second
We all know there are influencers in social media, they have millions of followers and can influence the purchasing behavior of their followers, have you heard about CGI Influencers, who look like humans but aren't real. In this article, we will talk about Who are CGI influencers? And can they be the future of influencer marketing?
Let's first understand who are influencers?
Influencers are people who have lakhs and millions of followers, and they are trusted by people for the brand they promote. They have the power to alter the purchasing behavior of the people who follow them. It is because the influencer knows their niche. Brands choose influencers because they are not just a marketing tool, they have a good connection with their followers and can help build a brand and achieve the marketing objectives.
Though there are different types of influencers
Celebrities are mega-influencers, they have millions of followers, but they might not have a specific niche audience.
There are macro-influencers who have around 500000 – 1 million followers. They are experts in their niche, and can be better option than mega influencers
Also, there are micro-influencers, who have followers around 10000-100000. They have a specific niche audience they are small players in their niche, but can be useful for brand promotions.
Though a marketing person should look for the engagement in an influencer profile rather than the follower count.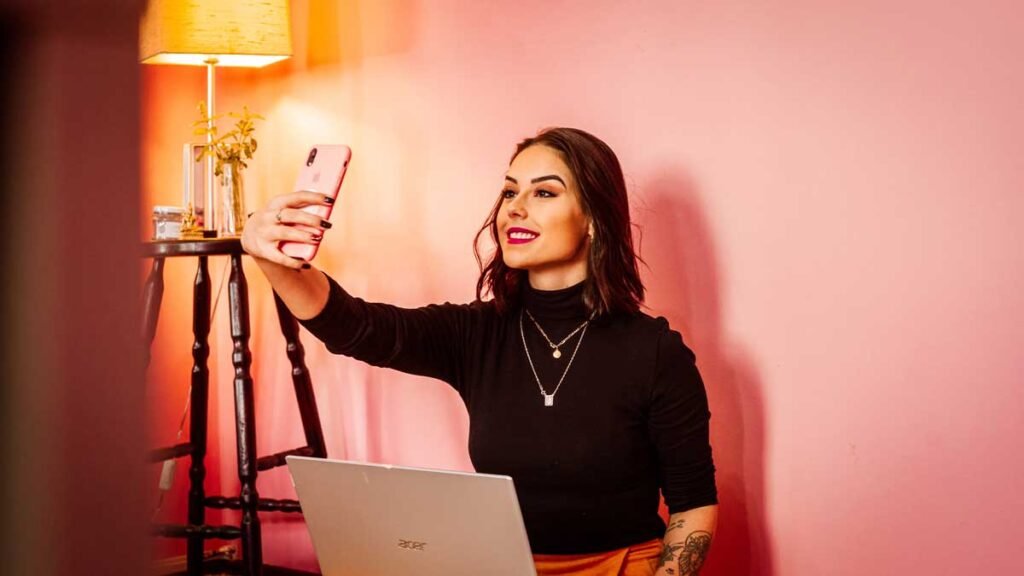 Now let's see Who are CGI followers?
CGI followers are among us from 2016. The famous Lil Miquela has 3 million Instagram followers, she has a youtube channel with 268K subs. She was created by an LA-based company named Brud. These are created using Computer Generated Imagery (CGI), which doesn't have any physical existence and is only present digitally.
Now let's look at some other CGI influencers
There are 10 CGI influencers
Lil Miquela
She is a fashion, lifestyle influencer. As we know she has 3 million followers on Instagram, 1.23 million followers on Facebook, 268K subs on youtube, and was created by LA-based company BRUD. She has worked with brands like Prada, Calvin Klein, Samsung, Barneys, UGG, Balenciaga, Chanel, Diesel Takis, and Outdoor Voices
Shudu
She is the world's first Digital Supermodel, she has 218k followers on Instagram, 2.3k followers on Facebook, and was created by London-based photographer and digital artist Cameron-James Wilson. She has worked with brands like Fenty Beauty by Rihanna, Soul Sky, Pioneer Futures, Samsung, and Smart Car.
Imma
She is a fashion, art, and lifestyle influencer. She is interested in Japanese culture and films, she has 341k followers on Instagram, 292k followers on Facebook and she is created by a Tokyo-based CG company ModelingCafe Inc. She has worked with brands like IKEA, Amazon Fashion's The Drop, Porsche Japan, Dior, Hermes, Tiffany & Co., Puma, Nike, Valentino, Calvin Klein, and KATE brand of Kanebo Cosmetics.
Noonoouri
She is a digital character. activist. vegan. She has 379k Instagram followers, 1k youtube subs, and she was created by a graphic designer Joerg Zuber of Opium Effect from Munich. She has worked with brands like Siemens, Marc Jacobs, Dior, Burberry, Fendi, Ashi Studio, Jacquemus, Versace, and Sun by Jil Sander
Blawko
He is an influencer created by Brud, he has 148k Instagram followers, also has 5k subs on youtube. He has worked with brands like Burberry, Off-White, Balenciaga X Supreme, and Glossier Skincare
Bermuda
She is a fashion, beauty, and wellness influencer. She is also created by Brud, she has 286k followers on Instagram, and 3.13K subs on Youtube.
Lil Wavi
He is a fashion and lifestyle influencer, based out of London, not sure who created him. He has 14.8k followers on Instagram. He has worked with brands like Gucci, Chanel, and Supreme
Reah Keem
She is an influencer from Seoul, South Korea. She has 12.8k Instagram followers. Her Instagram profile says the musician.
https://www.instagram.com/reahkeem/
Binxie
Binxie is a fashion and lifestyle influencer. She has 70.9K followers on Instagram and was created by Neon Productions. She has worked with brands like Alienware, White Fox Boutique, Original Funko, Club Exx, Dolls Kill, tokidoki, and Team Liquid
Aliza Rex
Aliza Rex is a fashion and lifestyle influencer. She has 20.9K followers on Instagram and was created by Neon Productions.
India's First CGI Influencers Rajiv
These are CGI influence I found out about, if you know any more please comment down.
Now let's talk about the Negative and Positive arguments and what can be the future of Influencer marketing
CGI influencers
The negative arguments of CGI influencers
What's disturbing to me is that a CGI influencer who has lakhs and millions of followers looks real, ya their faces looks photoshopped, but most of the influencers use Instagram filters which makes their face look photoshopped.
This can be misleading and some teenagers might think CGI influencers like Lil Miquela are real.
According to a study 42% of Gen Z and millennials who have followed an influencer they didn't realize was CGI.
This can mislead their followers into believing things that are not real, which can be dangerous.
These Virtual influencers can be controlled by brands however they want to.
These influencers would only talk about what they are programmed to say so, unlike a human influencer.
Suddenly the brands have more control of how they want to project their brand using influencers, which would not have been in the case of human influencers.
The positive arguments of CGI influencers
Though these are digitally created, most of the people on the internet can tell the difference, which is not good for brand promotion. Because people might not take them seriously.
Lets say a fitness brand opts for CGI influencers, people will think, why would a computer need fitness, and would not buy that brands product.
It is good for fashion brands, they can control their influencers according to them, unlike human influencers.
Is CGI influencer future of influencer marketing
I don't think CGI influencers will change influencer marketing right away because there are quite a few factors like
Trust issue
Why would someone would follow a CGI influencer, if they know they are CGI
They are more controlled by brand, which gives brand more advantage over customer
Though I am excited to see how these CGI influencers' technology would develop in a decade's time. This is because companies would benefit more from this as they can control the influencers according to their needs, which would boost their brand. As the technology progresses, we might also see more realistic CGI that might be difficult to differentiate from a real human being.
I think these CGI influencers might be more beneficial from an entertainment perspective, we can see some kind of online series where we see these CGI influencer characters. Also would like to add, this is a very good business idea for all the new startups to develop more CGI influencers.
Let us know what do you think of these CGI influencers and can they be the future of influencer marketing?
Check out this interesting video from tiffanyferg