Foods that give you energy for every type of goal
Page Visited: 7294
Read Time:
6 Minute, 41 Second
Best foods to give you energy all day!
Our food is an essential component of our everyday life as it sums up every piece of the jigsaw, such as focusing, sleeping, living our lives properly, and so on. This jigsaw puzzle completes at the end of the day and begins all over again the next day.
Isn't it fascinating, right? Without the idea of filling your belly and energizing your soul, a day can't pass through.
As we all know, that every day we fill up our minds with thousands of thoughts that lead us towards our goal in life. So why not fill our body with the food-fuel to maintain the energy levels throughout the day towards achieving those goals you're heading.
So, check out some cool food-stuff that you can eat while increasing your energy and boosting your mood:
Food items for a better start in the morning:
A meal packed with proteins, carbohydrates, vitamins, iron, and other necessary nutrients can be the right start to an energetic morning.
1. Fresh fruits: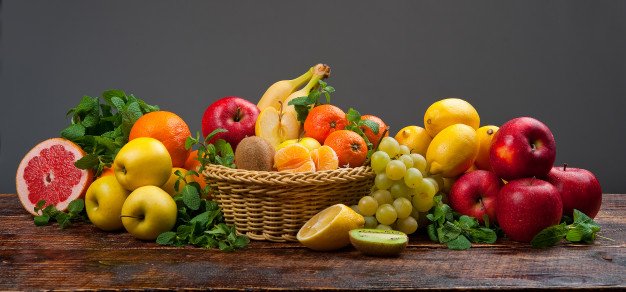 Breakfast with fruits is the best way to break the overnight fast as it gently awakens the digestive system and metabolic rate from a semi slumber. Fruits can be your main diet throughout the day, as they are high in dietary fibre, Vitamin C, potassium, and folic acid.
2. Eggs
Eggs- a high-protein source, has various health benefits and is mostly considered as an easy-breakfast.
3. Nuts and nuts butter
Nuts and nut butter contain great nutrients and have been widely used as a sandwich spread. Nut butter contains natural, healthy fats that are good for your heart, cholesterol.
The high fibre and protein keep you feeling energized.
Which of the food items is energy giving foods?
Food items for workout and yoga:
Before workout
4. Green tea
Before exercise, drinking green tea can increase the burning of fat and reduce muscle soreness. Green tea also enhances alertness and attention, which is especially beneficial in the morning.
5. Fruit smoothie
A fruit smoothie is considered one of the best pre-workout drinkables. As they contain easily digestible carbs, proteins, and fats that offset hunger and help myself pride longer.
6. Chocolate
You heard it right! Eating Chocolate before work out helps reduce inflammation and slight pains caused in the muscles and joints-while workout.
7. Avocado
Much needed antioxidants required during a workout are present in an avocado. An Avocado is a mix-up of Vitamins A and D as well as a dose of healthy fats.
After workout
8. Peanut butter
Peanut butter is a protein-rich food; it helps you stay full for a longer period as well as it is appropriate for building and repairing muscles, which are essential after an intense workout.
9. Hummus
Hummus is the next essential food item you can have post-workout as it helps for a better workout the next day; it strengthens the muscles since hummus is a high source of natural protein and healthy carbs.
10. Chocolate Milk
Pairing Chocolate and milk together can help gain your lost energy after a tiresome workout. Chocolate milk acts as a bonus of carbohydrates that is proven right drink after an intense workout.
Foods that increase feminine energy
Food items that boost your mood:
Staying happy and confident can help you re-energize yourself while boosting the relaxing hormones to focus on your goals in a much better way.
Feeling Stressed?
Have some dark chocolate to reduce down your stress hormones swarming around your body.
Feeling Sluggish?
Eat folate-rich food like spinach to improve your concentration power to the fullest.
Feeling Cranky?
Eat an apple with peanut butter for your sugar and energy levels to remain stable a couple of times.
Feeling Anxious?
Eat a Salmon Burger; the omega-3 fatty acids present in the salmon fish tames the anxiety.
Feeling Anger?
Sipping green tea increases relaxing hormones and calms the feeling of anger quickly.
Feeling Sad?
Turn to fortified cereals dipped in low-fat milk for an increase in Vitamin D.
Annoying PMS problems?
Eat an Egg salad sandwich to improve your mood and ease your pain.
Energy-boosting foods for vegetarians
Food items that increase memory power:
A diet that is high in unsaturated fats (oily fats) and low on sugar makes a person smart and active in their daily works. Whereas, A Poor diet can lead to a downfall of cognitive memory.
11. Pumpkin seeds
They are another significant source of omega-3 oils and zinc, ideal for any vegetarian out there who feels they might lose out because they can't eat fatty fish. They help maintain the part of the brain that keeps sensory functions intact.
12. Blueberries
Blueberries are high in antioxidants and a rich source of Vitamin C. In many studies done, blueberries act as a guard against short term memory loss. Among other items, eating them will help facilitate coordination and balance.
13. Walnuts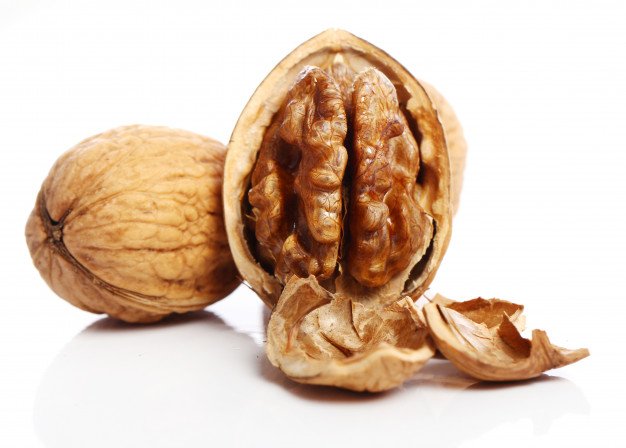 Nuts and seeds are sources of Vitamin E. Explaining that when you grow older, higher Vitamin E levels lead to less cognitive loss. It is confirmed that consuming a handful of walnuts a day will help increase the speed of memory, concentration, and information processing.
14. Coffee, Chocolate, and spices
Dark Chocolate contains many natural stimulants with potent antioxidant effects, including caffeine that improves attention and concentration. A cup of coffee induces a charge in your brain that makes you work more efficiently. Spices such as turmeric and cinnamon both support brain function and improve memory.
Fun fact: In the olden day's turmeric was used to treat memory loss.
Food items that provide high energy for an active day:
15. Legumes and seeds- iron
Legumes include lentils, chickpeas, beans, and peas, which constitute a high source of iron. Iron helps to preserve many vital functions in the body, including general energy and focus in our day to day tasks.
16. Meat, fish, and eggs- proteins and fats
They are equally essential to obtain and maintain high energy levels throughout the day. Proteins help build and repair body tissues. These animal food group items act as a significant factor in the building of our bones, skin, muscles, and cartilage.
17. Chia seeds and vitamin B
Chia seeds- the dietary staple food is widely known for its nutritional value. It is loaded with fibre, proteins, omega-3 fatty acids, and various micro-nutrients that help a human body gain energy instantly. Vitamin B is an energy intake that keeps your joints, hips healthy, and fit.
18. Vegetable juice
Vegetable juice jumpstarts your metabolism builds your immune system and boosts your energy to the fullest.
Vegetables like cucumber and celery have high water content, and green leafy veggies contribute to numerous nutrients.
Best foods to eat at night for energy in the morning
Food items that are good for sleep:
19. Honey
Honey helps your brain release the melatonin hormone that your body uses to restore itself during sleep.
20. Oats
Oats acts as a sleep aid because of its capacity to help improve the inner rhythm of the body.
21. Banana and kiwi
A banana and kiwi smoothie can ensure a goodnight rest as banana relaxes your muscles and help them function well; Whereas kiwi has sleep-promoting properties and lowers your cholesterol levels.
Stay hydrated!
Staying hydrated is the need of the hour!
Water must be the first essential block, as water fights against 90% of ailments that act as an obstruction towards your goal. Our physical performance, digestive system, nervous system, and immune system drastically depend on water.
To conclude, our diet should resemble a round pizza. Each triangular slice acts as a nutrient like vitamins, minerals, proteins, carbs, calories, and many more. When the pizza is complete, you have a balanced and complete diet to face your goals in life.
"Food is fuel. Fill your tank with premium."