Travel Precautions in Post Pandemic World
Page Visited: 7449
Read Time:
5 Minute, 23 Second
All have this in mind, Is it safe to travel after Pandemic? Nowadays, there is no restriction on Travelling, so everyone wants to travel and explore. Travelling will never be the same, but changes in Travelling are going to be the new normal. We have to get habituated with that. Let us see how to travel safely after Pandemic.
Precautions for Travel after Pandemic
Choose your Travel destination carefully. Go to the least affected places. Start with Domestic Travel which will be less vulnerable. It will be the best way to boost the local economy. See how healthy or risky the place that you are going to visit is. Be flexible. Have multiple destination options for your trip based on your preferences. See which Places have the best preventive measures.
Camping, Day Trip, National Parks, Small Towns are best to start safely after Pandemic. Explore less crowded destinations. Plan to travel to places that are closer to your home. Plan regular short trips than one big trip. Go during Weekends and Holidays.
Do proper research about the place that you are going to travel. Keep an eye on travel advisories. Watch Youtube Videos, Documentaries on the possible destinations you want to visit. Go with the best reviews over best prices. Know the emergency number for your destination place.
Make a Packing List. If you want to buy something online, order it prior. Take Clothing & Accessories, Toiletries, Proper Medical Kit.
Finish your packing at least one day before to avoid anxiety. Wrap the luggage to increase the level of security.
Carry a Hand Sanitizer or Use Sanitizer spraying bottles. Use Sanitizer whenever you touch any commonly touched surfaces. Just spray it in your hands and use. Use Kerchief if you sneeze and sanitize the cloth. Do sanitization for every 10 to 15 minutes once when in a commonplace. Keep the Sanitizer handy in pockets or bags.
Don't forget to take wet wipes. Spray Sanitizer and wipe it properly. Things like Hand Switches, Handles need to be sanitized. Don't touch your face. One of the ways, the virus spreads is when you are brushing your nose, mouth or eyes.
Wear the mask properly to cover your mouth. You can wear cloth mask as it is robust, reusable, washable, environmentally friendly than single-use throw-away Masks. Have at least Ten reusable masks for a long journey. Washing and sanitizing the hands is a big part of wearing a mask safely.
Wear Face Shield where you cannot have a gap of six feet distance to maintain.
Make contactless payments.
Go for shorter cruises closer to home.
Download Aarogya Setu app.
Get Travel Health Insurance Coverage.
Wash your hands at regular intervals. An example is After using the Toilet.
Have a pen with you while travelling to fill out travel documents and forms.
Take cash and credit card.
Take the charger and other accessories in a bag so that you don't miss it.
Download music or audiobook for Entertainment when travelling.
Take Headphones to avoid noises.
Road Travel
Carry food & water. Take snacks, mints, gums.
Take reusable eating utensils in your car.
Avoid outside food. In case you have to eat, Eat at a less crowded place.
Take your water bottle. Stay hydrated while you are travelling.
When you want to eat in Motels, Prefer outdoor seating instead of air-conditioned.
Avoid unnecessary stops and breaks.
Avoid confined and crowded spaces. If you are not able to avoid crowded places, restrict the amount of time you spend in those places.
Stop driving when you feel drowsy.
Go walking. Avoid public transportation as much as possible. ⮚ Take your driving license.
Have roadside assistant contact for Emergency needs.
Take the pass or permits when you have to cross borders.
Have spare car keys.
Take roadside Emergency kit such as Torchlight.
Download the map so that you can access it offline.
Keep phone holder on the dashboard of the car.
Cover your windows with Sun shield.
Make sure to have a blanket and compact pillow in your car.
Flight Travel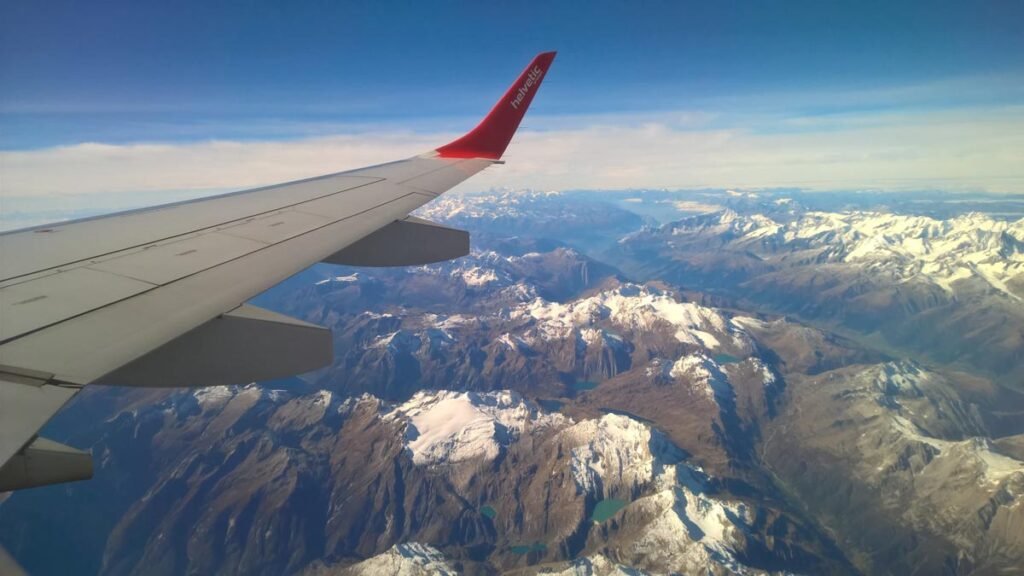 Book the ticket prior. If you are travelling with a baby, make sure to book the tickets based on the nap time of the baby. Don't book anything that you can't cancel. Book your ticket with possible cancellation options. Have several options with various dates.
Book your accommodation also. Take some time and read about the cancellation policies.
It is mandatory to wear a mask & face shield for the entire period on flight travel. For babies, make it Habitual to wear a mask before the trip, so that they can wear them for a long time. You can also use Caps with face shield.
Maintain distance with people. There are marks which are about social distancing. Please follow the instructions.
Online check-in for Flight travel is mandatory.
Use the phone for check-ins.
Reach the Airport before 2 hrs before your flight to avoid any hustle. Make sure you complete baby care before you leave your home itself. Avoid using lavatory or baby care in public.
The precautions are the same for all modes of transport. Travelling by flight is considered as the safest mode for longer distance as the air quality and air circulation is very good. It is wise to travel safely following the above advice. The desire to see the world is high.
Travel Advice
You have to be strong to travel.
Eat healthy food, exercise, and practice mental strength.
Take Vitamins and immunity boosters during Travel.
Get enough sleep when you travel.
Take precautions but don't stop living. Staying Healthy is the most important. For many of us, Travelling is one of the great tools for self-discovery and self-care. Travel will not be the same post-pandemic. That doesn't stop us from travelling. Be relaxed, things are changing, and everything is going to be ok. Life is about courage and going into the unknown and living your life as you want so, go forward and live your life to the fullest.