11 Wellness Retreats to Celebrate New Year's Eve
Page Visited: 2264
Read Time:
5 Minute, 31 Second
"To keep the body in good health is a duty otherwise we shall not be able to keep our mind strong and clear." – Buddha
The entire year you have roughed it out, doing everything possible to ensure that life runs smooth. Now that the year has almost come to an end, it is time for the 'new me' to emerge along with the New Year ringing in. If you are planning on a vacation, make it a memorable one with lots of pictures and more, but do not forget to book yoga retreats to relax and enjoy some moments of bliss. Without much ado, here are eleven wellness retreats to celebrate New Year's Eve. Please read on and be well-informed about yoga holidays.
1. Samahita, Thailand
Samahita has always been known to host some of the best Christmas and New Year retreats. The retreats are held by expert gurus and therapists who have immense experience under their belts. You get to have an all-inclusive retreat at Samahita, with buffet meals included, along with accommodation, yoga and meditation, core strength activities and even cycle workouts too. This Yoga Retreats in Thailand is meant to rejuvenate both the body and the mind, and yet you would have enough time to celebrate the festive season in Thailand.
2. Nihi Sumba
Nihi Sumba is on the Sumba Island of Indonesia. This place has earned the reputation of being luxurious and beautiful at the same time. You would not find this place on the tourist map that easily, but this resort is an exclusive retreat center that holds seven-night yoga sessions and other offerings too. Accommodation is included along with snacks and meals, and a minibar which is complimentary too.
3. Festival Oaxaca
If you are looking for something different from the rest, head on to this intimate retreat which is located in Oaxaca, Mexico. From late December to early January, this place holds and offers wellness-oriented programs and sessions in their luxurious modern boutique bungalows. You get to connect with nature with luxe glamping experiences or chill by the poolside while you are here. Over here you also get to experience the touch of eternal bliss through mind-blowing spa treatments, and you have daily yoga and meditation classes as well with experienced trainers and instructors guiding you.
4. Vana retreat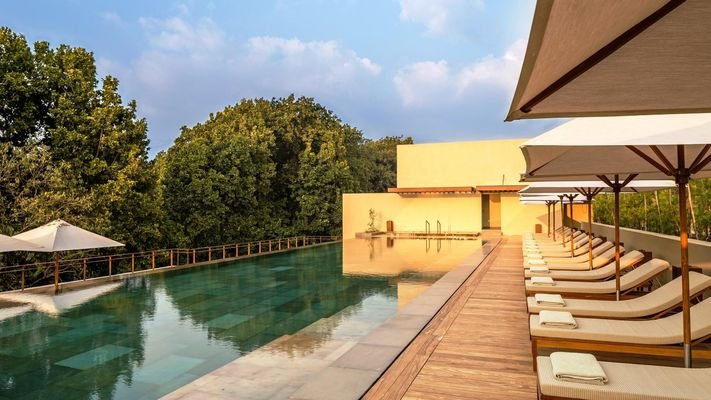 In Sanskrit, Vana means 'forest'. This place thus is an eco-resort which is located in Uttarkhand province in North India. At this Yoga Retreats India, they utilize biodegradable and compost materials as and where possible. It is a seven-night Decide Later retreat that is held here which allows the guests to have plenty of activities, which includes wellness, good food and immense culture focused touches to experience.
5. Maya Tulum retreat
This retreat center is one of the oldest and has been around for more than two decades. The beachfront location, along with daily yoga and meditation classes and world-class accommodation options, makes this place a must-visit. At the full-service spa, you get to detox and there are native Mayan treatments to indulge in as well. You also get to experience a seventy-minute Tibetan bowl meditation here, which rings into the New Year at the beachfront gratitude ceremony along with dinner, cocktails and live music.
6. Ponta dos Ganchos, Brazil
You get to drop off the face of the earth here at the famous Ponta Dos Ganchos. This place is a beautiful tropical oasis which is located in the Santa Catarina state in Brazil. It is around an hour from the nearest airport in Florianopolis. You get to splurge in a luxe bungalow, fitted with a deck and a private pool. And you get to schedule in-room massages too over here. You also get to ring in the New Year's Eve with a special dinner, live dancing and a live DJ, an open bar and plenty of fireworks too.
7. COMO Shambhala Estate, Bali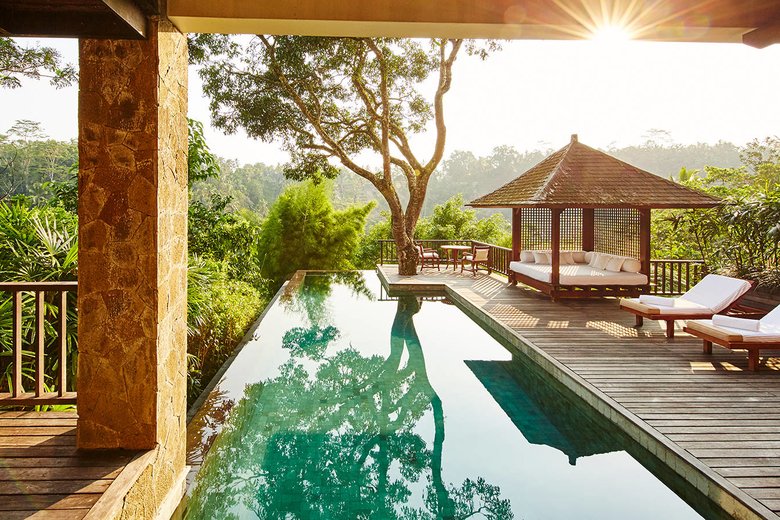 This New Year's Eve, do much more than just attending spa and fitness classes. Do more at the COMO Shambhala Estate, Ubud, Bali. There are customized treatment programs here to indulge in and it is coordinated by experienced and holistic therapists and practitioners. You get to focus on career goals and reduce stress at the same time along with plenty more offerings. You can customize your meal with an experienced nutritionist.
8. Kripalu Center for Yoga & Health, Massachusetts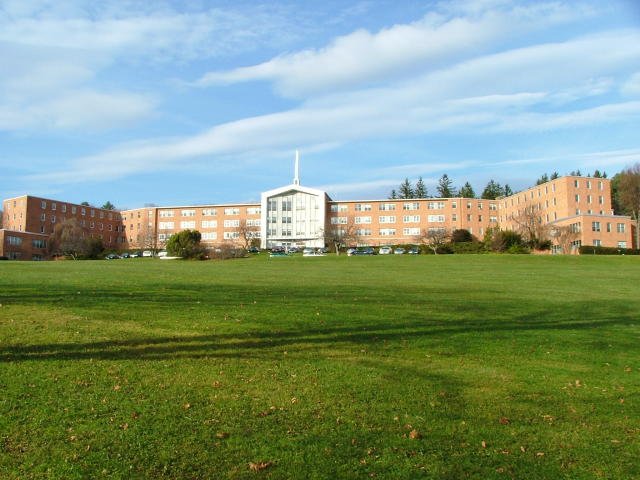 This place offers an affordable wellness retreat which is located in the amazing Berkshires. Here you have everything geared towards yoga, and there are other forms of interest to indulge in as well, such as watercolor painting to nutrition and more. There is the Bhakti Bliss New Year's celebration which has a kirtan and chanting that ends in a concert on New Year's Eve. There is also the New Year's Vinyasa Yoga Intensive program for those seeking an intensive yoga time.
9. Six Senses Duxton, Singapore
Six Senses is famous around the world, with its resorts in the famous Courchevel and Fiji. This is a brand that has expanded its philosophy on health and mind into many cities for the first time, the debut being Singapore. Here you have access to the traditional Chinese doctor, and they are experienced and with the on-staff too. These doctors are available for readings, health tips and dispensing medicinal herbs as well.
10. LUX* Grand Gaube, Mauritius
Situated on the north coast of the country, this resort reopened after a huge renovation and was designed by Kelly Hoppen. It has nearly two and a half acres of its land dedicated to wellness, which is spacious enough for eleven calming rooms for treatments, and a majestic center for fitness too, even pools – three of them, and there is also a steam room which is aromatic along with a sauna, a salon, and a nail station too.
11.Oberoi Sukhvilas Resort & Spa, India
Located just outside the northern Indian city of Chandigarh, the Oberoi Sukhvilas Resort & Spa opened as the brand's wellness destination in 2016. It has a lot of Mughal inspired art and architecture, ranging from courtyards to fountains. There are programs that deal with ayurvedic treatments here, which can range from a day to three weeks in total. Another popular treatment here is the hydrotherapy circuit.
In a nutshell…
So here were eleven of the best wellness retreat centers around which you can check-in. There are plenty of options as Ayurvedic Retreats Kerala where you can indulge in for New Year's Eve as well.