Artificial Intelligence And Its Impact on Employment, Education, and Healthcare
Page Visited: 1313
Read Time:
5 Minute, 39 Second
Artificial intelligence (AI) is one of the emerging technologies today that's making a buzz on every platform. And for a good reason. AI offers multiple benefits to various industries, such as employment, education, and healthcare, making the job easier. This blog will explore the potential impact AI can make on Education, employment and Healthcare. So, let's get started!
Benefits of AI
AI refers to the ability of a machine, particularly computers, to simulate humanlike actions. Anything that you would normally think requires human intelligence, especially cognitive processes like learning from examples, reasoning, and creativity, can be imitated by AI. It can help process all the data you expose it into. If you use it continuously, introducing it to new sets of data, the AI becomes smarter.
Below are the key benefits of AI that you should learn about.
Task Automation
One of the notable benefits of AI technology is automating mundane tasks, especially data collection and data entry. These assignments usually eat up a lot of time and are often prone to errors. But if you use AI to process them for you, they can be done properly in a span of minutes. What's best is that its capability does not end with that.
Beyond doing those monotonous and repetitive tasks, AI can also be used on the creative and technical side through ChatGPT. It's a chatbot that can help you write various types of content for you and even help you with research. With ChatGPT, you can increase your productivity, especially when working on multiple tasks at once.
Reduction of Human Errors
Another benefit of utilizing AI is that it reduces human errors. We cannot argue that there will be times when we miss something when dealing with extensive data. But by using AI to process those, mistakes will be less. For instance, Robotic Process Automation tools. If they're programmed properly, they can take good care of any data entry and processing jobs with fewer to zero errors.
Smart Decision Making
AI can also be your go-to guide when making decisions. It can give you data-driven insights without the influence of human emotions and beliefs. These can help you make better and more unbiased decisions about certain things.
Convenience
Finally, the best thing anybody could ask for is that AI is available 24/7. It doesn't take breaks or sleep, so you can ping an AI tool anytime you need help with anything. Furthermore, AI can also help you save money by providing you with informed financial decisions and automating some tasks for you.
Now that we learned its benefits, let's move forward to learn how AI impact various sectors like education, employment and healthcare.
How AI impact the Employment, Education, and Healthcare Industries
Employment
AI has the potential to transform the employment industry. When writing job postings to attract a wide range of candidates, there's chatGPT to expedite the work. Accordingly, you can use AI analytics to see how the content is gaining traffic and conversions.
Additionally, there are AI-powered tools that can help filter and shortlist applicants that match the job position. These are best for companies with loads of applications as they can reduce their HR teams' workload—lowering the time spent manually sifting through candidate profiles and deciding who to interview.
Best of all, you can use AI to analyze responses from recruitment tests and other evaluations. This reduces the time of manual checking and can help you choose the best candidates for the role.
With all these capabilities, there's no doubt that a study finds that 79% of employers use AI in recruitment.
Education
AI can revolutionize education, especially e-learning, in many ways. First is by helping institutions provide a personalized learning experience. AI technologies can give educators and curriculum designers insights into how students will effectively learn. They can create unique learning paths tailored to a student's needs through this data.
Another benefit of AI in education is that it helps teachers create learning modules by researching materials and even drafting an entire lesson plan. This can free up their time to compute grades and do other tasks.
Furthermore, when it comes to answering queries, schools can use AI Chatbots. They can set up these tools to respond to various FAQs that parents and students may have for your institution.
Healthcare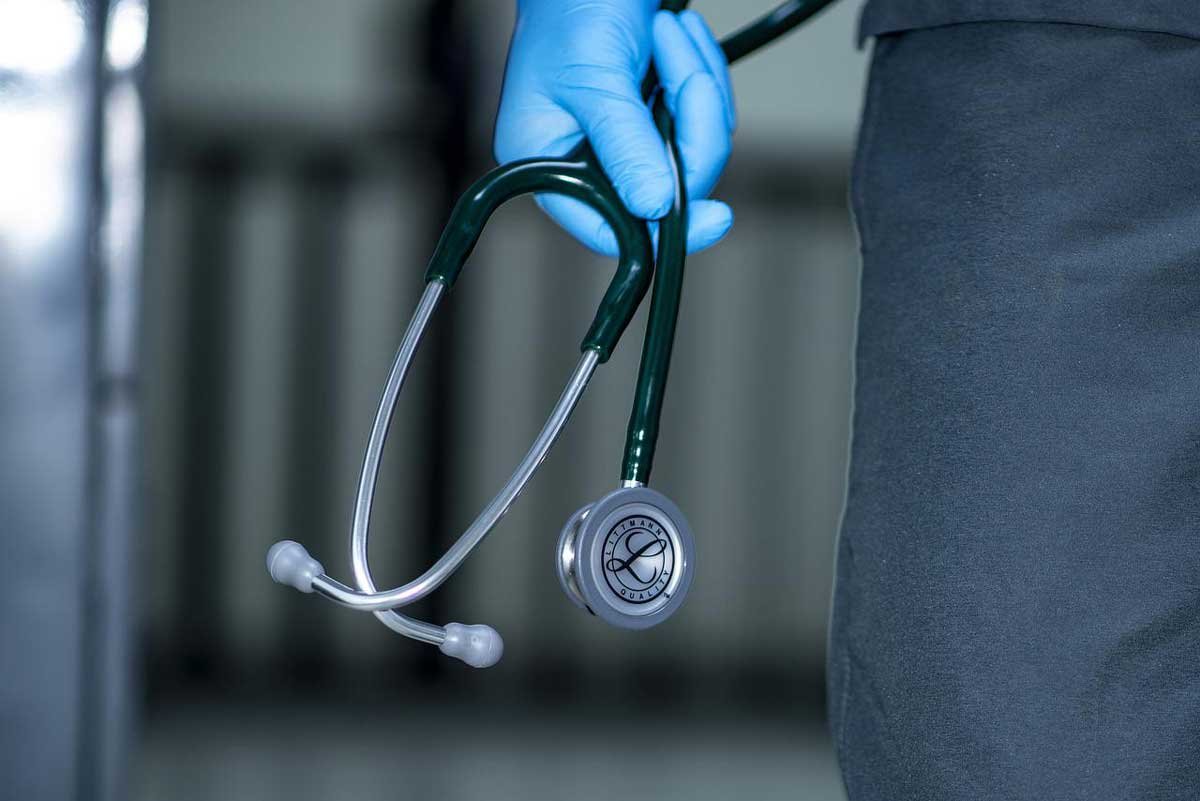 If you don't know yet, healthcare doesn't only focus on patient care. It also deals with administrative tasks like collecting and handling sensitive data like Protected health information (PHI) properly. By automating the management of medical and insurance records through AI systems, people at the clinic can turn their focus on improving the patient's condition.
Furthermore, AI can also facilitate finding the best treatment for patients through wearable biometric monitoring devices. The thousands of data points collected from that equipment are used to provide health diagnoses. This helps in uncovering diseases that might not show obvious symptoms and predicting possible patient outcomes.
The Downside of AI
While AI has many potential benefits, there are also some drawbacks that you must be aware of. First is its integration into your systems. AI software, while convenient in the long run, can be expensive for business startups. In addition, you'll need a skilled data scientist to fully understand how to maximize the capabilities of AI. There is also a concern of privacy, any sensitive data like your medical history or employment details are up on the server. This can be hacked and compromised and miss used against you or to scam you.
Beyond all this, AI can potentially replace humans. According to a report, with it becoming more intelligent due to continuous technological advancement, it can replace an equivalent of 300 million jobs in almost every sector, including education, employment, and healthcare. This can lead to more people getting into financial ruin due to the loss of jobs. But it all depends on the data it is been trained on, if the data has biasedness towards a specific topic, the AI would have the same biased results. This is a challenge we need to overcome.
The Bottom Line
Today, our daily lives now include a significant amount of AI. Besides employment, education, and healthcare, AI technologies like smart home devices are also shaping homes. As it continues to develop its capabilities, we can only expect hope for something better. Soon enough, our lives will be much easier with AI technologies on our side. But for now, let's be mindful of the impact of AI in education, employment and healthcare and address all the challenges that come with its advancement.