Koenigsegg CC850 is the world's fastest production car to have a manual transmission
Page Visited: 4066
Read Time:
4 Minute, 20 Second
Koenigsegg is a supercar company that is known for building awesome and rare supercars. The unique and distinct design of Koenigsegg is what makes it very special and fast. Koenigsegg launched its first car 20 years ago in 2002 with CC8S. After 20 years they have created a follow-up model CC850 supercar with a manual transmission. Koenigsegg CC850 is the world's fastest car with a Manual transmission.
Koenigsegg CC8S
This holds the record for the most powerful production car when it was launched. CC8S was powered by a 4.6 Litre supercharged V8, with 655 HP and 750 NM of torque.
After CC8S Koenigsegg launched a lot of awesome cars
Koenigsegg CCR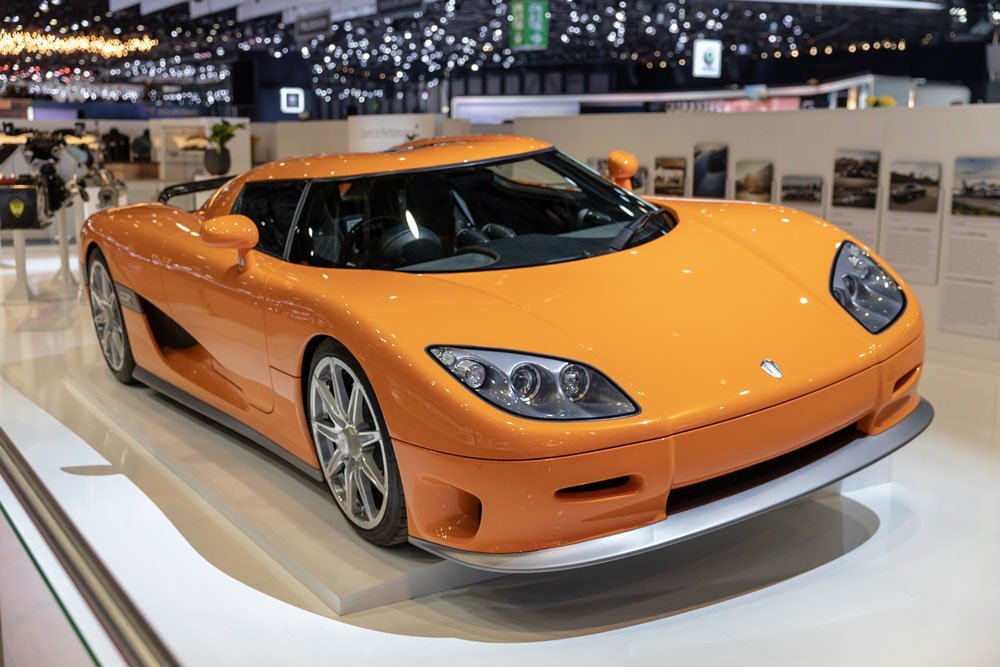 CCR had a 4.7 Litre supercharged V8, with 806 HP and 920 NM of torque.
Koenigsegg CCX
CCX had a similar engine to CCR 4.7 Litre supercharged V8, with 806 HP and 920 NM of torque. There were multiple special editions of CCX, that were made for a specific customer, like CCX Edition, CCXR Edition, CCXR Special Edition, and CCXR Trevita. All of them had power and design tweaks.
They also launched a CCGT, a GT version for racing only. This was a track-focused car with a 5.0 litre V8 naturally aspirated engine. It produced 600 Hp and 920 NM of torque.
Koenigsegg Agera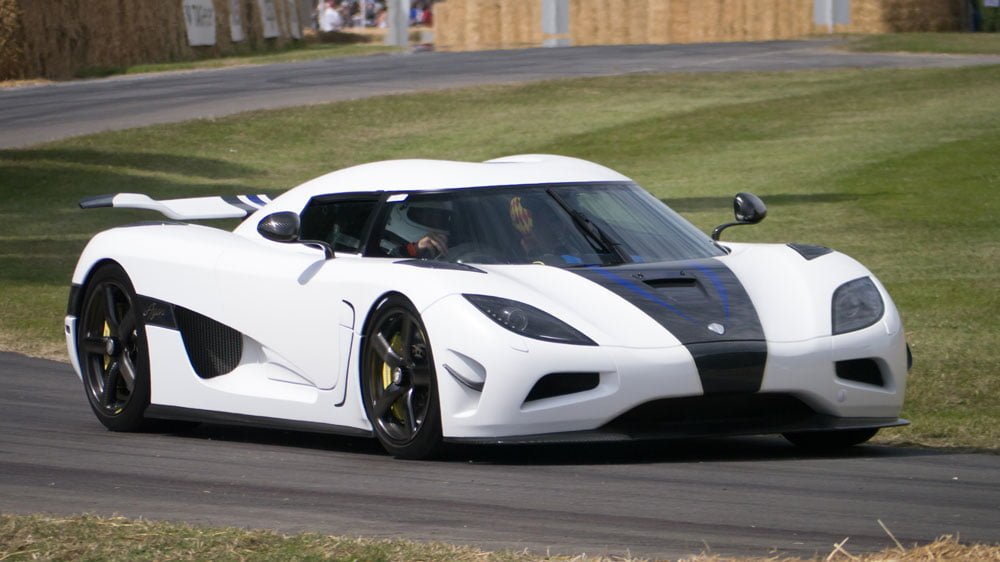 This is my personal favourite Koenigsegg. It was the fastest production car with a top speed of 277.8 mph until Bugatti Chiron broke the record. The standard Agera is powered by a 5.0-litre twin-turbocharged V8, that puts our 947 HP and 1100 NM of torque. The other special editions like
Agera R – It puts out 1124 HP and 1200 NM of torque
Koenigsegg Agera S – It puts out 1016 HP and 1100 Nm of torque
Agera RS – It puts out 1160 HP on normal fuel and an optional 1-megawatt package added more power with the output of 1341 HP with a torque output of 1280 NM.
Agera Final edition – Its power output was 1341 HP and torque output was 1280 NM.
There were other special editions made on customer requests you can see them here.
Koenigsegg One:1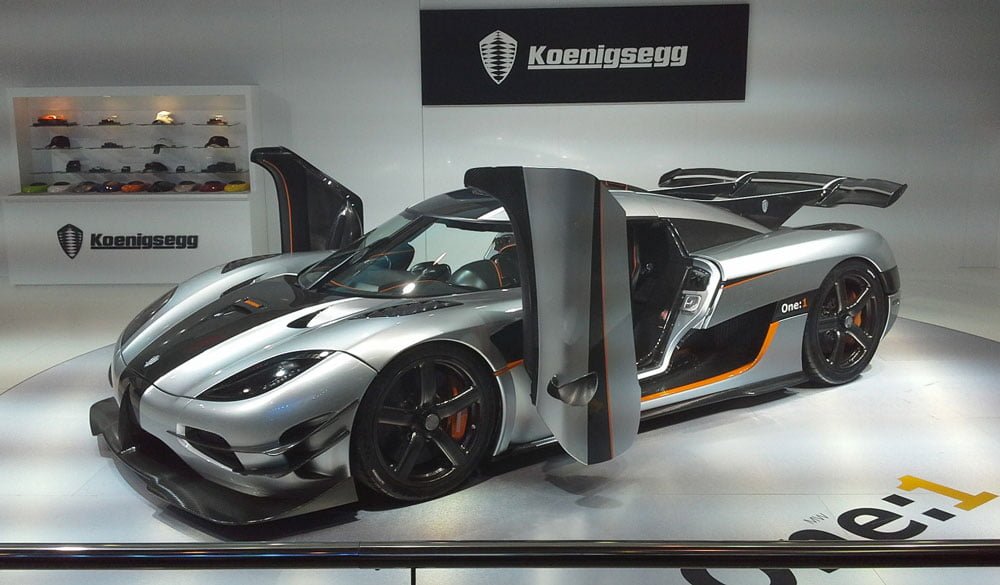 This was a similar car to Agera with more power, it put our 1360 HP and 1370 NM of torque.
Koenigsegg Regera
This is the first Hybrid from Koenigsegg. It is also the first vehicle to have a direct drive, which means it did not have any transmission to send power, This direct drive sends the power directly from the electric motors and engine to the wheels.
Regera is powered by a 5.0 Litre Twin turbo V8 with 3 electric motors, and the combined output is 1500 HP and 2000 NM of torque.
Koenigsegg Jesko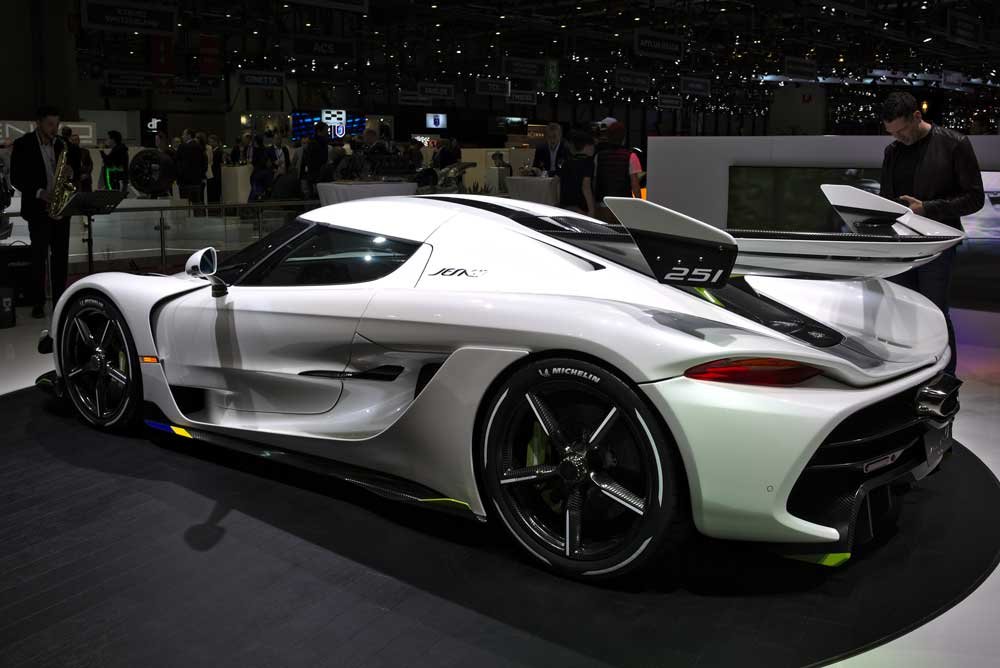 Jesko is a track-focused vehicle. It is powered by 5.1-litre twin-turbo that puts out 1281 HP and 1000 NM in normal gasoline, but if you use E85 biofuel (E85 is 85% ethanol and 15% gasoline) the power output jumps to 1640 HP and 1500 NM of torque.
Koenigsegg Jesko Absolut
This is the high-speed version of Jesko with stunning power figures of 1600 HP and 1500 NM of torque. The top speed of Jesko Absolut is 330 MPH (530 KMPH), but it is theoretical and Koenigsegg has not tried it yet. But the changes done to the vehicle from normal Jesko are reducing the downforce from 1400 KG to 150 Kg and reducing the drag coefficient to 0.278 cd. This is achieved by replacing the rear wings with two fins and adding aerodynamic wheels to the rear. This would be the fastest Koenigsegg according to the CEO.
Koenigsegg Gemera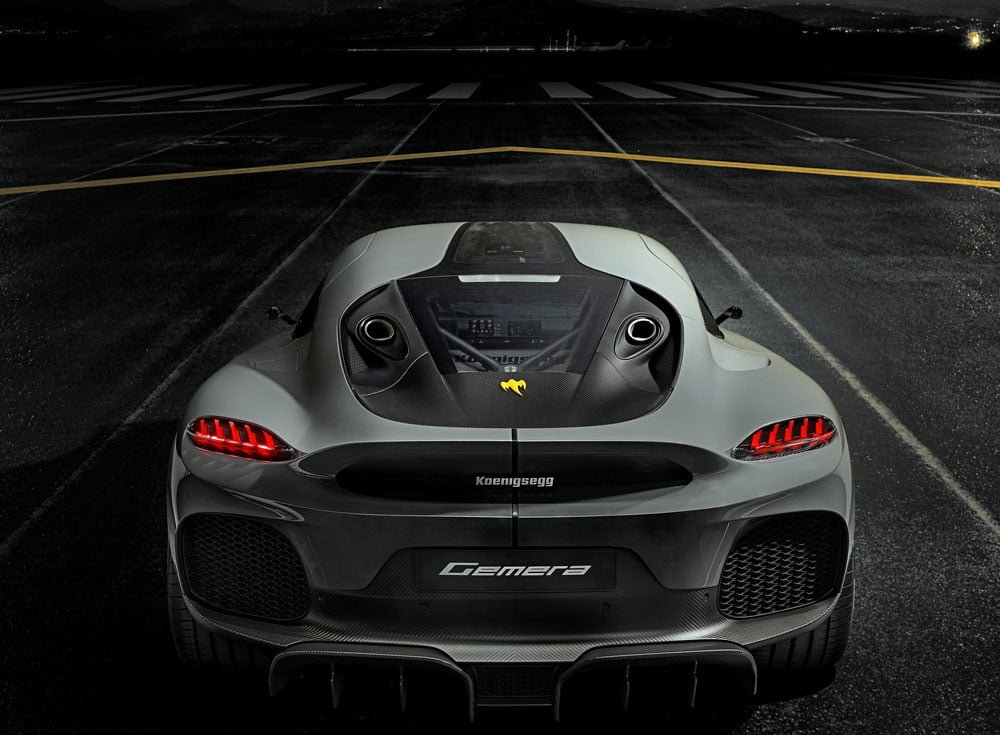 It is a 4 seater 2-door car. This vehicle uses a 2.0-litre 3 cylinder with a power output of 600 HP and 600 NM of torque. But it also has 3 electric motors that generate 1100 HP and 2900 NM of torque. The total combined power is 1700 HP and 3500 NM of torque. This car is focused on being efficient and fast. The electric-only range is 50 KM with its 15 kWh battery pack. The total range in hybrid mode is 1000 KM. This is the first AWD from Koenigsegg.
Koenigsegg CC850
They have kept most of the car similar to the original CC8S, only made changes that were required with the modern tech. Koenigsegg CC850 is powered by a 5.0 V8 putting put 1385 HP and 1385 NM of torque. This car has smaller turbos to reduce the turbo lag.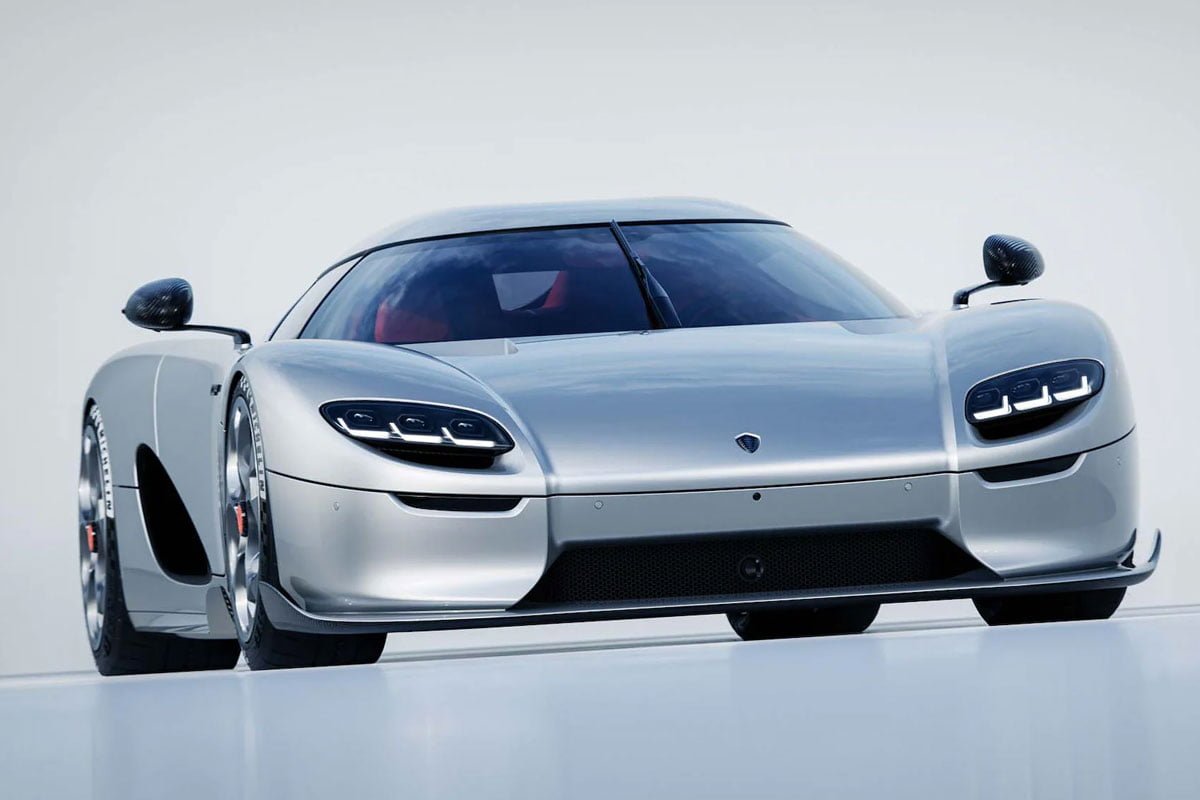 This car has a manual transmission and it is the world's fastest production car to have a manual transmission. This is also the world's first car to have a manual transmission with an option to switch to automatic. The car has 9 speed LSD (limited slip differential) transmission, but you have a 6-speed manual, so you have different gear ratios for track setting and different ratios for road setting.
Koenigsegg CC850 is a follow-up car to CC8S. Koenigsegg is celebrating its 20th anniversary and the CEO's 50th birthday this year.