Crucial Senior Leadership Skills You Need to Acquire ASAP
Page Visited: 1029
Read Time:
4 Minute, 10 Second
Regardless of your age, occupation, and industry, running your company like a real pro is the only way to make a living in this day and age. This is why all executives and entrepreneurs need to keep learning new things and perfecting their skills every day. However, not all of these skills are equally useful and not everything they do is going to end up paying off in the long run. That's why picking the right senior leadership skills and tricks is a must, especially if you want to make the most of your talents and use your potential to the fullest. So, what are some of the most important senior leadership skills in the world, and what do you need to know if you wish to be successful?
Communication
This might sound like the easiest thing in the world, but the fact is that possessing successful communication skills can be more important than you can imagine. It doesn't matter who you're communicating with – from your colleagues, business partners, and investors to your clients, customers, and employees – every single person you're talking to needs to feel respected and valued. Achieving this won't be easy to do, but if you're dedicated and focused on your end goals, you'll be able to make it happen.
When it comes to people who are trying to turn themselves into proper leaders, communication is one of the most crucial skills out there. This isn't just a way to express your thoughts and feelings, but also a way to connect to other people, show them who you are and why you deserve their trust and become more appreciated than before. So, if you want to take your communication skills to a new level, this is something you need to focus on right now, so start working on your communication skills before it's too late!
Marketing
If you think that marketing isn't crucial for all those people who want to become leaders – think again! Just because you have a whole marketing section in your company and employ dozens of people to do these things for you doesn't mean you shouldn't learn a thing or two about this part of the business. On the contrary, you need to remember that you're the pivotal part of your company's marketing strategy, which is why getting into marketing makes so much sense.
Of course, you don't have to know everything that's going on in your marketing department – after all, that's why you have a marketing department in the first place – but you have to know how to turn yourself and your image into a brand. This will help you define your company's brand image and make you more unique than you've ever been. After all, that's the only way to make a name for yourself today, so start getting interested in marketing ASAP.
Coaching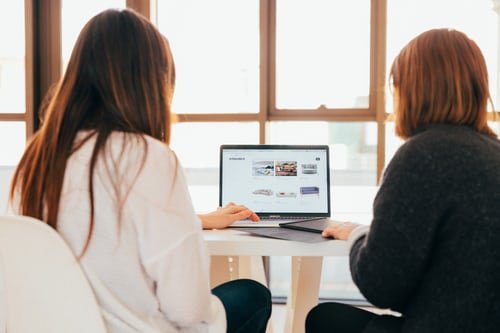 Being a successful business professional is one thing, but being a successful business professional who can share their knowledge with peers and staff is completely different. And if you want to become as successful as possible, this is precisely what you need to become. This is why learning a few coaching skills might make a huge difference in your business's future.
Unfortunately, not everyone is great when it comes to sharing knowledge, which is why you need to learn how to do these things first. Find experienced career coaching professionals who will help you unlock your full potential and learn what you need to do to keep your business afloat in the years to come.
Employee development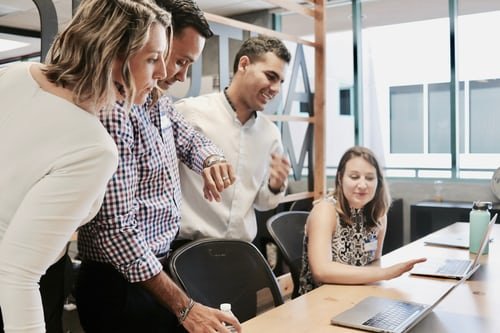 In the end, this is something that will determine what your company's future is going to look like. If you're unable to find the right people who will help you run it, learn how to manage them, and give them all they need, you won't be able to become the leader you've always wanted to become. That's why becoming an expert in managing people and their needs will help you on more levels than one, which makes these leadership skills very important.
The first thing you need to do is to learn how to hire the right people. Instead of wasting time and energy on boring job interviews that won't give you the candidate you need, you should think outside the box and find candidates at unusual places. Once you do that, you need to learn how to manage them and give them the position they deserve the most. Finally, learn how to communicate with your staff and try to keep everyone happy because that's the only way to keep your company growing.
Becoming a senior leader won't be easy, but doing this is possible if you acquire and develop these leadership skills, so start doing that immediately and get ready to become better and more successful than ever!