Expanding your Online Presence in 9 Simple Digital Marketing Strategies
Page Visited: 1277
Read Time:
6 Minute, 10 Second
In today's rapidly evolving and ever-changing business environment, the sway of carefully crafted digital marketing strategies seems to be growing with each passing day. Your online presence is often the first touchpoint between potential customers and your brand. Therefore, putting the power of digital marketing to good use is absolutely imperative for not only surviving but actually climbing up the modern corporate ladder. 
Let us then go through a couple of the latest digital marketing strategies that will help you expand your online empire and place your brand right at the head of the pack.
So, let us start with…
The Neverending Relevance of a Strong Online Presence
In the present-day business constellation, an online presence, for all intents and purposes, serves as the digital storefront for your brand. Due to this simple fact, a well-crafted website and active social media profiles both send a strong message you're a business consumers can rely upon. Try then putting more resources into professional web design, not only to produce eye candy but also user-friendly.
Another thing to always keep in mind is that consumers need to be constantly hit with fresh social media updates and information about the products and services. Throw into a shuffle a fair share of industry insights and other expert data and you are in for a treat.
The quality of online presence is not measured only by volume but also by depth and pace.
Content Marketing Tailored Around Education
Content marketing just has to be one of the most important cornerstones of any sensible digital marketing strategy. So it's easy to see why failing to produce high-quality, informative, and engaging content, ruins your chances of being seen as a place of relevancy and authority. Even worse, you will also miss countless search engine ranking boxes.
Keep your platform fresh with insightful blog posts, articles, and videos that offer some value or at least a fun pastime to your target client base. You see, new buts of content not only position your site as a reliable source of knowledge but also attract organic traffic through search engine hits.
That makes discovering your brand a genuine breeze, even for the ones who have tuned in late.
Email Marketing: A Personal Touch
Countless times declared dead, email marketing still provides one of the most cost-effective ways to maintain direct communication with your customers. But, to tap into this endless potential you will need to raise your game with compelling newsletters that offer exclusive deals, updates, and insights.
Also, try to keep every mail personalized. Well, at least if you want to make consumers feel valued and understood, nurturing a sense of much-needed loyalty. But the most notable thing to point out here is that effective email marketing can lead to repeat business and word-of-mouth referrals, extending your reach even further.
Harnessing the Power of Third-Party Link Building Services
Third-party services are the secret weapon in any digital marketing arsenal and SEO is not an exception. These professionals possess both the expertise as well connections needed to secure high-quality backlinks in-house marketing teams can only dream of.
If you are unfamiliar with the term, backlinks effectively act as digital endorsements. So, they recommend your online platform to crawlers recommending it as a reliable source of knowledge. As a result, your website gets an authority boost and that translates to a higher SERP position. By enlisting the help of third-party link-building services, you will effectively gain access to a network of influential websites as well as marketing resources you don't have to develop in-house.
Social Media Advertising: Targeted Reach
Social media platforms are novel advertising tools that allow you to target specific demographics, interests, and even behaviours. This fact can allow you to create campaigns that will tap right into the very core of followers' sensibilities. Put the data and analytics provided by social media platforms to good use to refine your digital marketing strategies and maximize your return on investment (ROI).
Additionally, engage with your audience on social media regularly. Be quick to reply, ask for feedback, and provoke engagement with various stunts and calls to action. Essentially the more active and interactive your profiles are, the better you're off. That will always keep your clients intended or existing, coming back for more.
Targeted PPC Advertising
Pay-per-click (PPC) ads are one of the incredibly simple, albeit temporary methods for making sure your company always carves itself a portion of the first page SERP. By effectively renting specific keywords or phrases, your ads will be displayed when some consumer uses those specific words. Although you pay for each click, the potential for converting leads into customers is high. Effective keyword research and compelling ad copy are essential for a successful PPC campaign.
Search Engine Optimization (SEO)
Search Engine Optimization can be described as a set of carefully planned procedures conducted to make your website rank higher in search engine results. This includes keyword research, on-page optimization, content creation, and management of technical assets are the ones that first cross the mind.
For this discussion it is good to know that a well-optimized website ramps up organic traffic, making it more likely for web searchers to discover your business. So, to stay competitive, regularly monitor your website's performance in search results and make necessary adjustments.
Remember that SEO is a long-term effort that requires constant vigilance and catch-up games with ranking engine updates.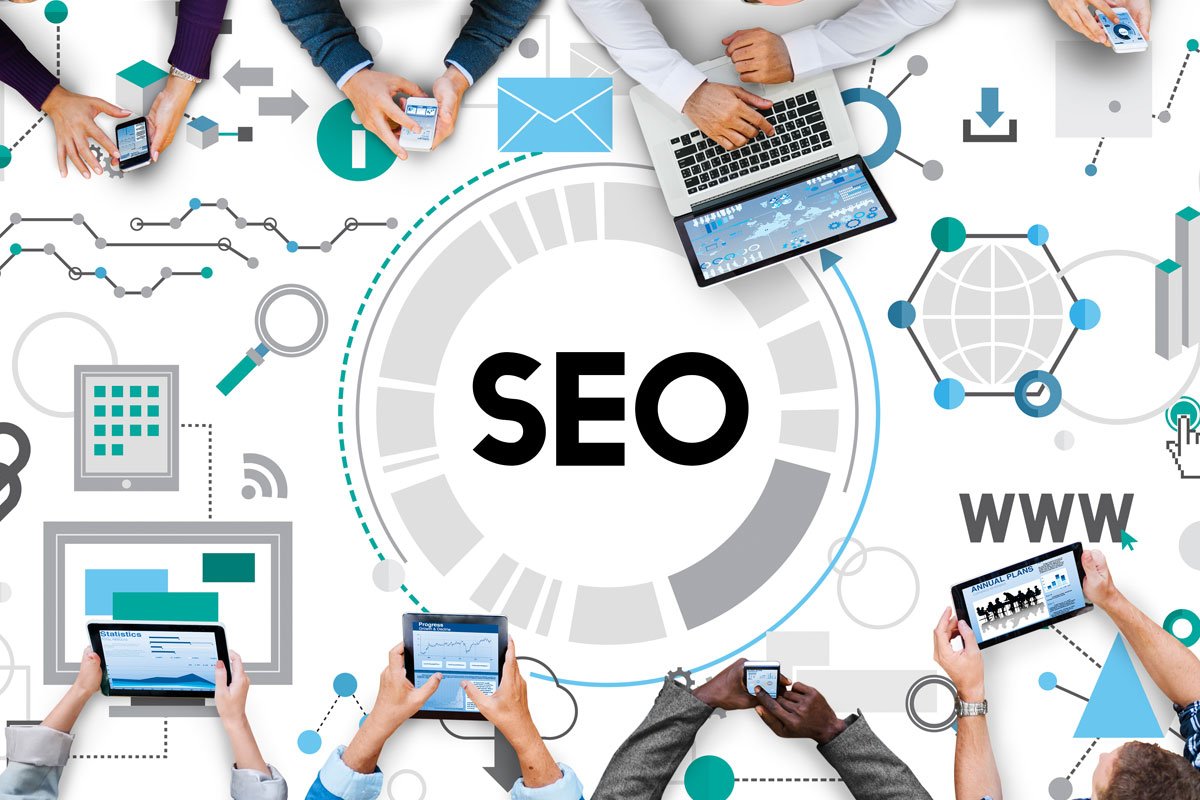 Online Reputation Management
If a brand is the way your business is perceived by the public, your online reputation is one of its most pivotal elements. So, respond to both positive and negative reviews professionally and promptly. But don't do this passively – find a way to make satisfied clients more inclined to share their opinions publicly. Concerns can be addressed in a more private manner.
This responsiveness will build up an organic sense of trust with potential customers. Even if they are still on the fence about the merits of the purchase.
Analyze and Adapt
The digital marketing landscape endures tectonic changes in a blink of an eye. Successful businesses must continually analyze their digital marketing strategies and adapt to these changing trends. Try using, then, data analytics tools to track the performance of your digital marketing forays. So, identify what's working and what you should definitely stay away from, and use this knowledge to make the right strategy calls.
Regularly update your digital marketing plan to stay aligned with your business goals and customer preferences. A lean and responsive way of running campaigns will ensure your digital marketing efforts always stick to the landing and remain relevant.
When All Is Said and Done
Digital marketing is a very creative and effective outlet for keeping your business engine fueled and new customers knocking at your doors. We hope the topics we have covered above will help you navigate this maze of opportunities and make some distance ahead of the direct competitors. Of course, you can look at the aforementioned suggestions as the tip of the iceberg. But, we encourage you to use this basis and dive into this topic with full steam. Every new bit of knowledge and strategy you use can only launch you even higher.