Demystifying Cryptocurrency — Everything You Need to Know
Page Visited: 1015
Read Time:
5 Minute, 9 Second
A decade ago, the first cryptocurrency, aka bitcoin, was just a strange virtual coin no one thought much about. Today, the bitcoin market cap is over $650B, according to the crypto watchdog CoinMarketCap. So how did a virtual coin get its monetary value? It all started when one man swapped 10,000 BTC for two pizzas, attaching a monetary value to it. Today, more than a decade later, the price of the legendary pizzas would be about $350 million. But how do these virtual coins work? What are the benefits of Cryptocurrencies? Here's everything you need to know to understand cryptocurrencies.
What Is Cryptocurrency?
In the simplest terms, a cryptocurrency is a type of virtual or digital currency. It can be used to buy different products or services. However, it's much more complex than that. To help others understand cryptocurrencies better, people often compare them to gold rather than fiat currencies.
This type of currency is usually based on a decentralized network built on revolutionary blockchain technology for starters. In other words, not one entity controls it.
Furthermore, unlike traditional money, which governments can create whenever they want or need to, cryptos are a limited resource. This is similar to gold. The maximum supply is embedded in the code of every cryptocurrency. When we reach that limit, no one can produce more.
Finally, cryptocurrencies know no national boundaries. Their value is the same all over the world. However, that value can fluctuate wildly.
To understand cryptocurrencies further, we need to explain the underlying technology.
The Technology Behind It: Blockchain
The most impressive part about cryptocurrencies is the blockchain technology most of them depend on. A blockchain is the first-ever decentralized method for conducting safe transactions and recording them on a public ledger. It represents a network of devices (nodes), all of which need to approve a transaction before it happens.
If you want to understand cryptocurrencies, you need to understand how the peer-to-peer network works. When someone wants to buy a coin, they send a request to all the network devices or nodes. All pending transactions form a "block," and people connected to the network, or owners, compete to verify it. To do so, they need to solve a cryptographic puzzle. However, this action requires a lot of computing power, which is why people often pool together and join computing forces.
But why do people compete in this? Those competing to validate the transactions are miners, and the action of verification is called mining. Mining results in the creation of new coins, which is the miners' incentive and reward.
When miners solve the puzzle, the transactions are complete, and the new block joins the chain. Every owner gets to see the new version of the blockchain.
Benefits of Cryptocurrencies
If you're still not sure you understand cryptocurrencies, here, we'll discuss their appeal. There are two major benefits of using cryptocurrencies:
Anonymity
The lack of a middleman
One of the things that make cryptos appealing to people is the anonymity it offers in transactions. Namely, you don't have to provide any personal information to complete a transaction.
However, the best thing about blockchain technology is that it eliminates the need for a middleman, such as banks. First, that means much lower fees. Second, a network based on consensus rather than a central party is much more secure. Blocks are almost impenetrable, and even if one is hacked, the rest are safe.
How Can I Use Cryptocurrencies?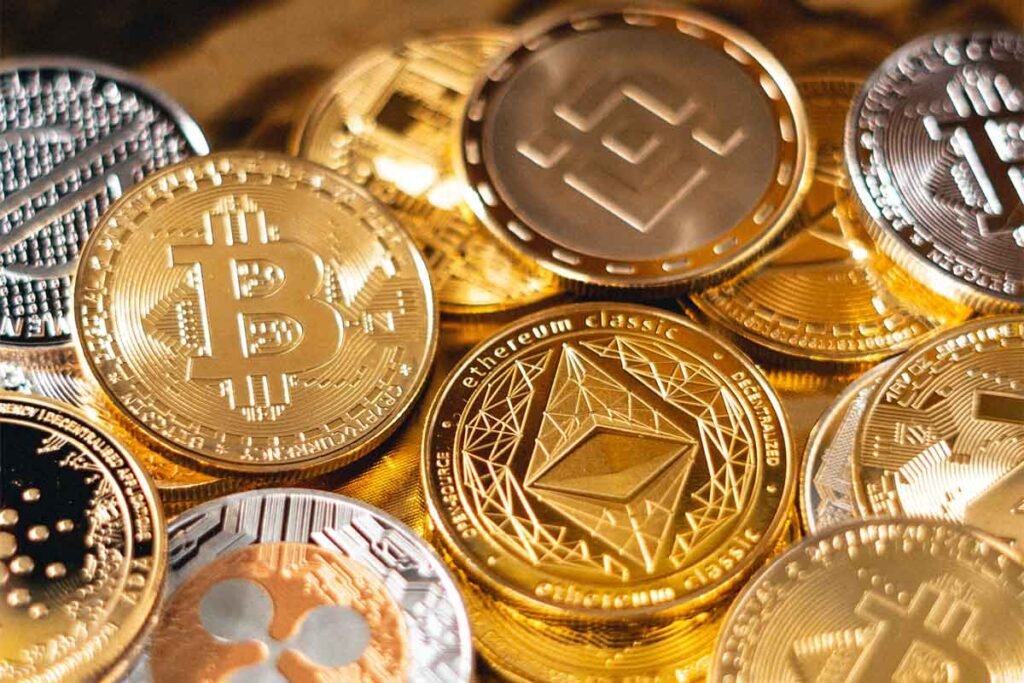 To fully understand cryptocurrencies is to know how to use them. Just like traditional money requires a wallet, so do cryptos. If you want to make transactions using your cryptocurrency, you can have either a hardware or a software wallet. The hardware ones are safer (and no, they don't look like traditional wallets, but rather like USB drives).
Each transaction imprints on the blockchain's public ledger, but your wallet holds a private crypto key. You use this key to sign your transactions, which ensures their security.
You can buy, sell, and trade your crypto for other virtual or traditional currencies using cryptocurrency exchange websites. Since government anti-laundering regulations apply to most of them, you need to disclose some personal info to use them. To avoid that, you can stick to peer-to-peer transactions.
The Crypto Market
The global crypto market cap at the time of writing the article is $1.4T, according to CoinMarketCap. Anyone looking to understand cryptocurrencies and their growth can see just how big of a leap that is since their inception.
Today, there are over 10,000 different crypto coins, and all of them were created with a different purpose in mind.
The most popular ones include Bitcoin, Ether and Ethereum, Dogecoin, Litecoin, Cardano, XRP, etc. While Bitcoin and Ethereum dominate the market, for now, all other altcoins (non-Bitcoin cryptos) are following suit.
Invest in Cryptocurrencies
It's not easy to fully understand cryptocurrencies and why people invest in them. However, consider the leap from two pizzas for 10,000 BTC to the current price of a single bitcoin. Everything is clear.
On the other hand, the value of each cryptocurrency tends to fluctuate wildly, but that doesn't seem to stop investors. They even use RPA (robotic process automation) and AI-powered bots, which help them buy and sell at the right time. Cryptos are resistant to inflation since their supply is inherently limited, and that's their greatest appeal.
However, sceptics don't believe digital currencies will ever become part of daily life. So far, this has proven true since most transactions on the market are part of speculative trading.
If you want to invest, you need to truly understand cryptocurrencies first and all the risks that come with them. Since the market is worth trillions and is unregulated, thefts and scams often befall unprotected users. Hackers exploit every defect of the system, as well as users' gullibility, viciously.
Hopefully, this article has taught you everything you need to know about cryptocurrencies and their benefits but was afraid to ask. These are the basics that will help you enter the world of virtual money much more easily.