Great Retirement Destinations for the Elderly
Page Visited: 1298
Read Time:
2 Minute, 51 Second
Getting retired doesn't have to be boring or dull, you just need to accept it, organize your time and remember that in many cases, your life starts now. You don't have to get up in the morning, go to work, take care of your kids because you finally have the freedom to do anything you want. Moving to another country to live your life in peace is a great option and more and more pensioners are choosing to leave their homes in order to spend time in another place where they can enjoy themselves. So, here are some great retirement (and travel) destinations that you can consider:
1. Spain is a great choice…
Recently, more and more British and Scandinavian seniors have decided to move to a warmer climate that is more suitable for them than the cold temperature and never-ending rain that they have at home. Spain has been the number one destination because it's relatively close and already a popular traveling destination, so many people feel at home there.
Spaniards are usually warm, talkative and welcoming, so people are naturally drawn to their culture and country. Whether it's Bilbao, Seville, Valencia or maybe a smaller coastal place, if you choose Spain as your retirement destination, you'll definitely enjoy warm and pleasant weather, great food, upbeat music, and a lovely upbeat atmosphere.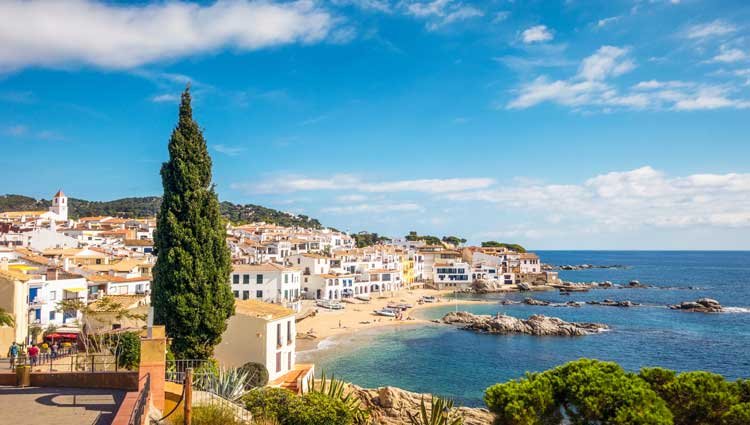 2. …and so is Florida, USA
Almost everyone knows about Florida and its charms that are attractive to seniors who decide to move there for good. Besides US nationals, there are many foreigners who choose to buy a property or pick one of the best retirement house plans and spend their days in peace without being disturbed by day-to-day activities that they'd have to endure elsewhere.
Florida has been a dream destination for many retirees, which is no wonder since it has advanced healthcare options and its climate is more favorable, with warm summers and mild winters. On top of it all, Florida doesn't have an income tax, an inheritance tax nor a state tax which is great if you're a retiree who lives on a fixed income each month.
3. Thailand, for those who love Southeast Asia
It's no surprise that more and more seniors choose Thailand as their retirement destination. After all, Southeast Asia has different climates that are suitable for different people, and it's also known as a culturally diverse place. Thailand is a popular choice because it has a rich and ancient culture but it also has a huge expat community comprised of people from all over the world. Additionally, rentals are cheap compared to Western prices. For those who suffer from arthritis, the Thai climate can be of great help, and due to its proximity to the sea coast, there are a lot of activities and a lot of them also involve swimming and water sports.
In conclusion, these destinations are great to consider if you're planning to retiree away from home, but be sure to travel there beforehand and ask around so you won't regret it later. If you have an acquaintance, a friend or a relative living somewhere, be sure to visit them and ask everything that you want to know. Be careful with your money and don't spend too much until you're fully accustomed to your life in your new place of living.