Inventions that could change the world
Page Visited: 1133
Read Time:
5 Minute, 28 Second
We hear word invention frequently these days as we are moving towards technologically advanced world. Earlier invention where rare only few invention were heard and became famous, but now-a-days frequent invention are done. Lets see few below:
Edible water blobs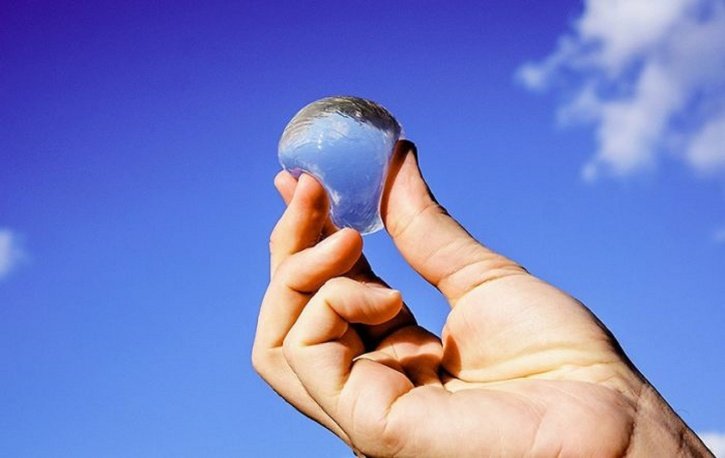 Use of plastic is increasing day-by-day, even ban on plastic could not avoid use of plastic bottles for drinking water.
Ooho orb as it is called could be the future of the portable water. It is a jelly like membrane made of brown algae and calcium, chloride. This gel-like container decomposes after four to six weeks if not consumed. Ooho can hold any kind of liquid, including liquor soft drinks etc. This packaging is cheaper than plastic, costing less than 2 cents to produce.
Autonomous cars
It is already in the market. Companies like Tesla, Google have created autonomous cars. Google has created a complete autonomous car Waymo that drives without a driver. Tesla has also created a car that drives autonomous under driver observation. And other companies like BMW and Audi are also planning autonomous cars. Like Audi A7 self driving car.
3D printing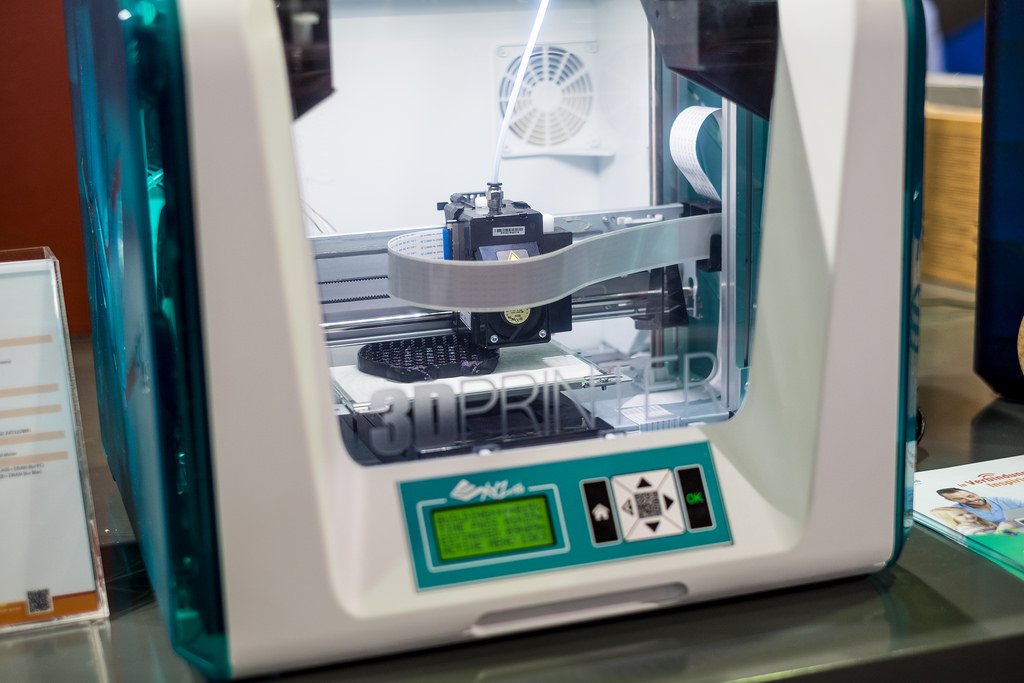 One of the most revolutionary initiations in the last decade, 3D printing brings us the potential to have our imaginations run wild. 3D printing can eliminate the middle man, allowing you to print anything from a piece of furniture to a model of your face. There are various example of 3D printing like 3D castle which was made by concrete. You can see more examples here.
Carpet alarm clocks
An alarm clock that allows you to trample on it whenever it goes off. Okay, not exactly trampling but firmly standing on the carpeted clock will do the trick.
In your regular alarm clock you keep on putting it to snooze and you wake up as per your convenience. This Winson Tam invention forces you out of bed to stop the alarm which is precisely what the aim is always.
Hyperloop
It is a project by Elon musk, who is constantly doing things to make life easy and also to protect the environment.
It is for moving passengers and/or cargo at airline speeds at a fraction of the cost of air travel, a train-like vehicle that zooms through tubes with minimum friction.
GeeFi, a device that offers unlimited wi-fi anywhere in the world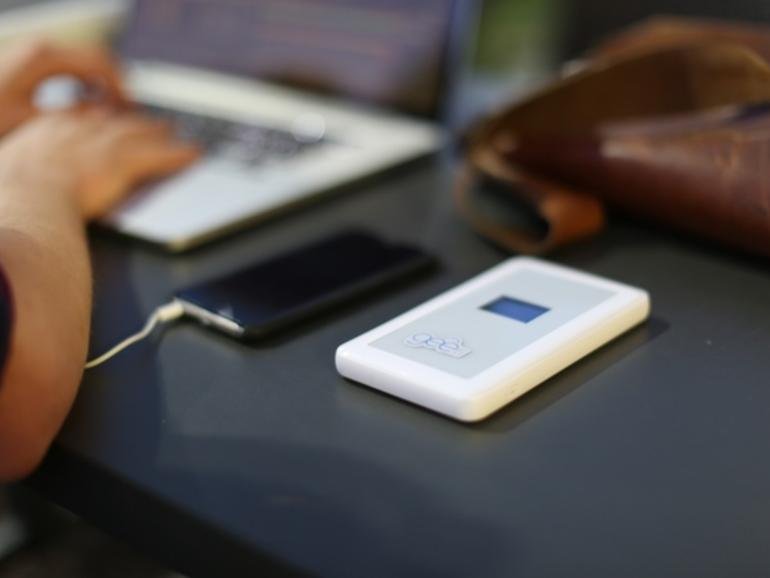 GeeFi is a device that will provide you with unlimited high-speed internet access anywhere around the world. You can connect 10 devices, across 100+ countries. It last for 48 hrs after a single charge and it is affordable and you can use this like a power bank also. Just use the GeeFi ID and password and you are on.
Portable water filtration device
We are having problems with having clean water for drinking, Cape town a city in South africa ran out of water. There are big filters that purifies water using chemicals, which can be harmful and this purifiers cannot be carried.
Portapure, a five-gallon water filtration device, can take dirty water from a lake or stream and turn it into clean, drinkable H20 — without the need for purification tablets or electricity. The device can provide 3,000-5,000 gallons of drinkable water before it needs a new filter.
A way to scan food's nutritional content
We are having shortage of food and we are moving towards the future. Many fruits and vegetables now-a-days are adulterated. What if you had a scanner that could detect the harmful content in your food and also the amount of calorie present in that food.
SCiO, a pocket-sized spectrometer. The device would measure the calorie and chemical content of food so that a person could essentially scan any food or drink and know precisely what's in it.
A shower that reuses its own water
Another problem with water we face is while bathing. An average human uses 50 liters of water for bathing and shower heads use around 3.5 literes per minute i.e around 35 liters for 10 min shower.
The OrbSys shower promises to reduce water use by a whopping 90 percent and energy use by 80 percent. The OrbSys recycles shower water by pumping it through a filter in a closed-loop system, and the clean water that comes out of the filter only needs to be reheated minimally.
Electricity-generating fabric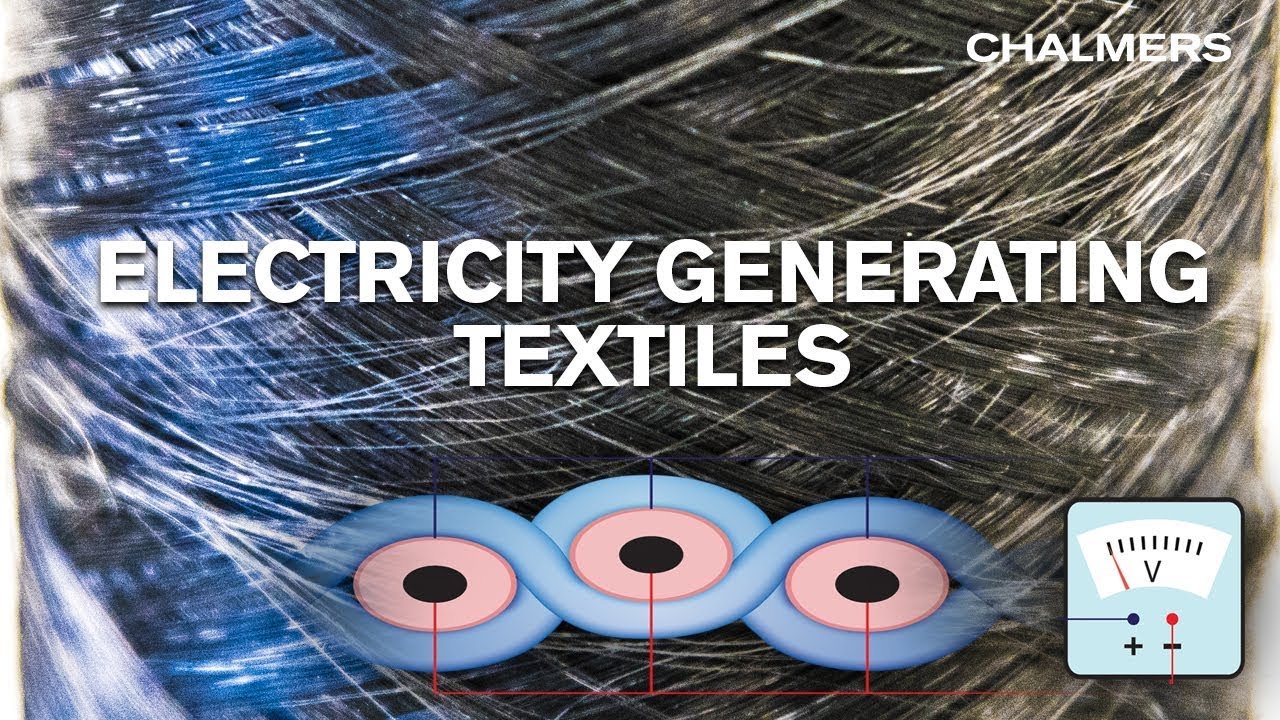 We use mobile phones everyday and we carry them in our pockets and purses. If not used it is kept in pockets. What if there is a fabric that charges your mobile phone, this technology is under development
Power Felt is a fabric that can harness body heat to produce electricity. A small piece of the fabric could allow a person to charge a cell phone just with his or her body heat.
A stain-repellent shirt
This is what we all want, we ruin our shirts and t-shirts while eating, drinking, playing. But there is a new shirt that repels liquid. Fooxmet is a shirt made from a hydrophobic cotton material. It lets air through, but it repels any liquids — from water to ketchup. The main thing is you don't need to iron it as it hardly ever gets wrinkled.
The first E-Ink tattoo machine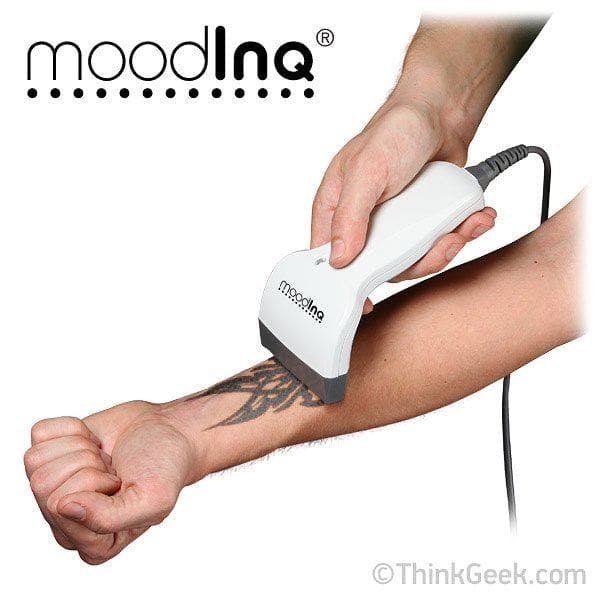 MoodINQ was invented to revolutionize the world of tattoos. It is used with a special "canvas" that has to be implanted in your skin. Then you can upload a design to it. You can change the design or erase it whenever you want. Now you can even keep your grocery list on your arm.
Edible food wrappers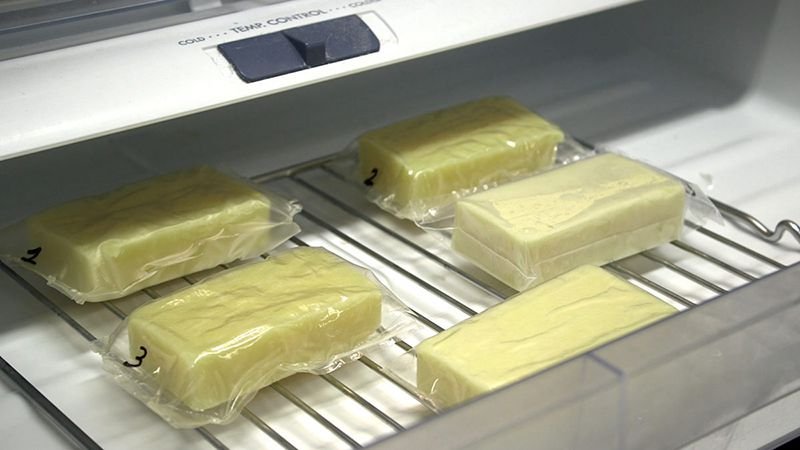 We are now banning plastic, but still are packing food items in plastic bags as, there is no option for that or is it.
An agricultural research team in US are working hard at developing a packaging material for food items. This packaging is made from casein a protein found in milk. This wrapper is not only edible but also biodegradable. You can use flavored wrapping also and provides extra nutrition to the eater. Read more here.
Air-ink
AIR-INK is the first ink made entirely out of air pollution. Containing a filter called 'Kaalink', the device can transform black carbon soot that billows from exhausts into usable ink.
Wireless electricity
WiTricity is developing what is known as wireless 'resonance' technology that can do just that. By putting a magnetic field in the air, any device that's brought near it can be induced with electricity minus the chords. This sounds innovative right!