Your Property Chic and Ready for Sale!
Page Visited: 711
Read Time:
3 Minute, 24 Second
It's time for you to change your location and live somewhere else, but there's one thing you need to do first – sell the apartment you're living in currently! However, this doesn't just happen overnight and it takes a number of steps to prepare it for selling. It needs to be clean, neat and nice-looking if you want to attract serious buyers. So if you want to learn some tricks to prepare your property for sale, keep reading!
De-cluttering before anything else
Who likes to see clutter? It's not that enticing to purchase a home with a lot of it, so de-cluttering should be the first thing on your to-do list. Combing through the property from top to bottom is a great idea, and getting rid of anything you don't need any longer is definitely advisable.
Hiring a property stylist
There are people whose profession is to select furnishings in order to emphasize the space and function for a certain property. Therefore, anyone who wants to fully prepare their property for the market should consider hiring one of the best property stylists, because they can help you a lot. They can see what the place needs and give you advice on how to make it more chic, better-looking and functional.
Bringing in a cleaning crew for your property
You alone or together with your family members can clean the entire place, but if you find this activity too exhausting, you can bring in a cleaning crew. Perhaps the latter is a better idea because a super thorough and deep cleaning is guaranteed when done by professionals.
Carpets and curtains must be flawless
Carpets and curtains also need to be taken care of! There are amazing carpet cleaning machines, but this can also be something done by professionals if you think it's too much effort for you to do it yourself. Another thing you can consider is replacing carpets and curtains instead of cleaning them. You can buy what's new, chic and trendy if you have something prehistoric at the moment. You might think that these details are unimportant, but you are wrong –everything matters.
Repainting the interior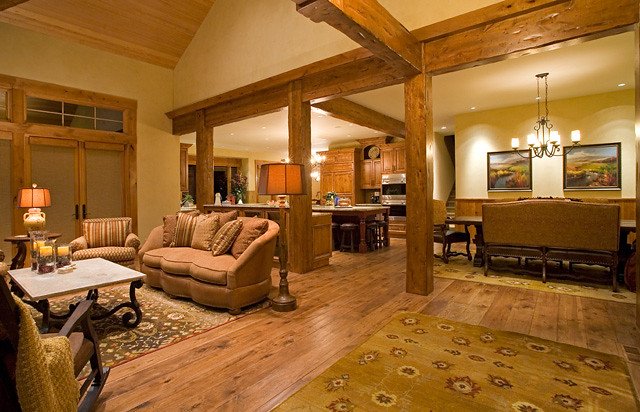 Walls tend to gather all kinds of marks, dust, and grime, so repainting them every once in a while is a must. If you have repainted the entire interior recently, then this action isn't that necessary. However, if you haven't, and stains and dirt are visible on your walls, don't hesitate to repaint them immediately. Here are some color trends of 2019 that can inspire you. You can read that powerful aqua and soft terracottas are very popular now, as well as deep greens and energizing corals.
Fixing what's broken on your property
For a better overall impression of the place, you'll also need to fix all the broken items. This could be anything, maybe a front door handle that tends to get stuck. You can try to fix the items yourself, but perhaps it's better to invest in asking for the help of a professional.
Considering certain strategies
Lastly, you will also want to use some strategies that will help you sell the property fast. For example, price it well by looking at recent sales in your neighborhood and the prices of similar units. Furthermore, you can contact your social sphere and post a lot on social media. Taking quality photos is also significant and hiring an agent can be incredibly helpful because they can do half the work for you.
Anyone can make their apartment look perfect and like something coming right out of a dream, so you will also manage to get your spick and span for sale. Check out some of the latest trends when decorating it and be sure to get it clean and ready without clutter or any broken items. Lastly, you can always ask professionals to help you because they do it all the time and they know exactly what to do.