What's The Difference Between Delta-8 And Delta-9 THC
Page Visited: 583
Read Time:
3 Minute, 21 Second
The activity of delta-8-tetrahydrocannabinol (THC) in humans is similar to that of delta-9-THC (tetrahydrocannabinol). Its potency compared to the other isomer is 2:3. Therefore, intravenous administration of clinically active doses of cannabinoids in ethanol is feasible and desirable for research. Furthermore, simple clinical techniques can make qualitative and quantitative comparisons of unknown materials with delta-9-THC.
Delta-8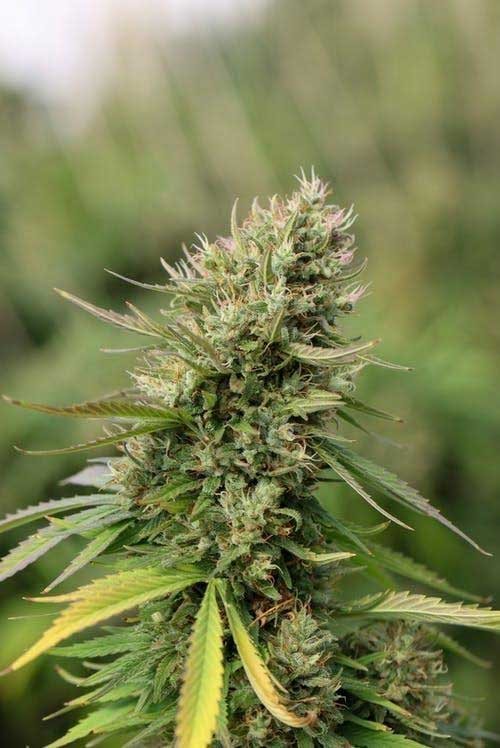 You might feel a little high if you take Delta 8 THC (tetrahydrocannabinol), but these effects aren't as strong as Delta 9 THC (tetrahydrocannabinol). Some people who use Delta 8 may be looking for the medicinal effects that this form of THC has. These effects include pain relief and anxiety reduction and less inflammation and better sleep.
Delta 8 is found in very small amounts in cannabis plant material. Getting enough raw plant material to profit from low Delta 8 levels would be difficult and costly. As a result, growers don't use their own hands to extract and concentrate Delta 8 from the raw plant material. However, CBD can be converted to pure Delta 8 for hemp growers who want to extract this compound.
Delta-9
It's Delta 9 THC that most people think of when they say "THC." Delta 9 THC is the cannabinoid that most people look for when they want to get high. With CB-1 receptors in the brain, Delta 9 can make people feel happy, relaxed, talkative, and even laugh. But, unfortunately, it can also make people feel anxious or even paranoid.
Delta-8 vs Delta-9
Delta-8 THC is a very important cannabinoid, mainly because it can replace Delta-9 THC (or "traditional marijuana") more mellow and functional.
No doubt, Delta-9 THC is a potent compound that can help a variety of ailments and medical conditions, but it also has several negative side effects. Sleep issues and addiction are common long-term marijuana side effects.
Delta-8 THC appears to lack many of these harmful properties compared to Delta-9 THC. It has similar relaxation and euphoric effects to Delta-9 THC but without the negative mental side effects. Following are the differences:
As in Delta-9, the "8" in Delta-8 indicates the location of the chemical bond. Delta-8 THC has the same properties such as structural similarities (euphoric, relaxing, body and mind effects, etc.) to Delta-9 THC. However, there are some notable differences due to minor chemical differences
Delta-8 THC also binds CB1 receptors. Delta-8 has a milder effect than its THC cousin due to its greater stability and mellowness. In comparison to regular marijuana, many of the negative effects of Delta-9 THC are much milder with Delta-8.
Effects
You might not get as high with Delta 8 THC as you would with Delta-9 THC, so users say they have a better mind and are more energetic after taking it. Many of the negative effects of THC, like paranoia and anxiety, are also lessened by Delta-8. This makes it the best choice for people who want a middle ground between CBD and THC because Delta-8 has CBD and THC.
Delta-8 THC, on the other hand, can be used both medicinally and recreationally because of its mild psychoactive effects. CBD, on the other hand, only has medicinal uses.
How does it work?
Delta-8 THC has a very similar structure to anandamide, a naturally occurring cannabinoid neurotransmitter in the brain. Taking anandamide can affect parts of the brain that affect everything from pleasure and sensory perception to memory, thought, and concentration. This is because Delta-8 THC has a lot of structural similarities to anandamide. This makes it easy for it to stick to and activate cannabinoid receptors in the brain that are important for these mental and motor functions.
Conclusion
You can choose between Delta 8 THC and Delta 9 THC based on your preferences. While they have some things in common, they also have enough differences to make them stand out from each other.