6 Tips For Managing Your Fuel Supply During An Emergency
Page Visited: 8270
Read Time:
3 Minute, 9 Second
Being prepared for an emergency is a critical responsibility, and one of the essential parts of your preparations should be your fuel supply. Whether you need to keep your car running or power up the flashlight to see in the dark if there's an earthquake, fuel is always helpful during emergencies.
Below are six tips to manage your emergency fuel supply.
Tip 1: Get Fuel Storage Cans
Having a spare gas can on hand come in useful when you run out because they are very cheap and easy to carry around. Gas cans also allow you to store gas for a long time without worrying about shelf life. However, you must choose a good quality gas can because counterfeit gas cans are available in the market.
Tip 2: Store Your Emergency Fuel Appropriately
Storing fuel in your home is the best place possible as you'll be able to access emergency fuel supply with ease. Since storage conditions vary widely from one property to another, you must store your fuels correctly and safely inside your home. If you're using your garage, you should ensure that the temperature is around 50-60℉ (10-15°C) and humidity levels are below 40%. If possible, keep the cans off of concrete flooring to avoid corrosion. It would be best to try to find fuel storage containers with spouts that will allow you to dispense gas more quickly when needed.
Tip 3: Invest In A Portable Fuel Pump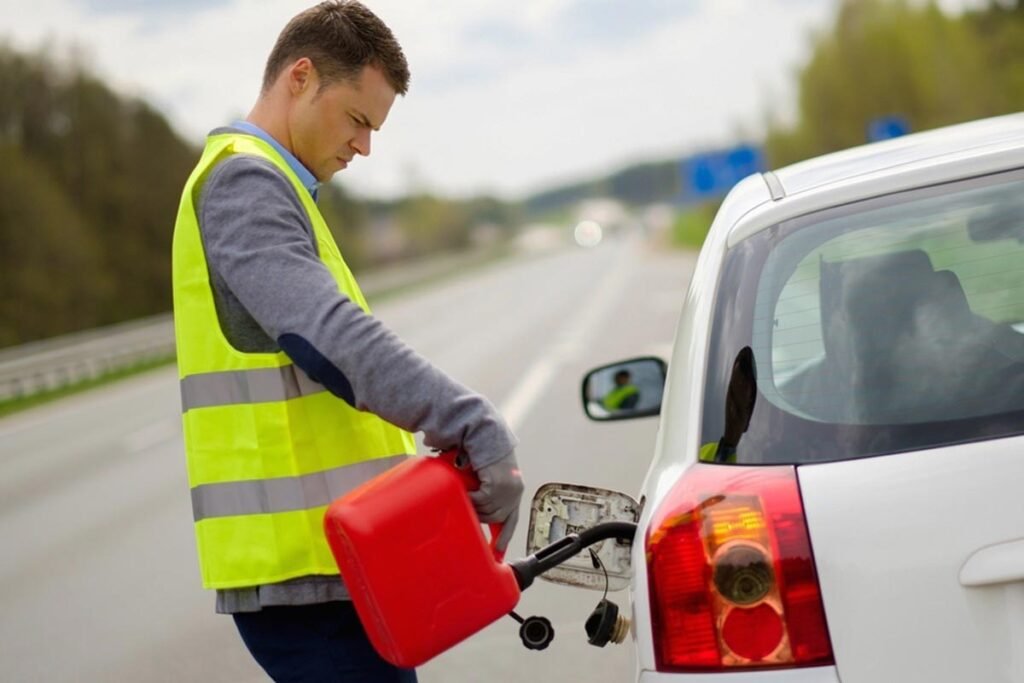 Portable fuel pumps are great investments that allow you to pump gasoline efficiently so long as there is a nearby electric power source. However, it may not be easy to find a place that sells these portable pumps nearby since few people use them so local shops don't have them in stock. Some truck stops may also carry these but check beforehand just in case. If possible, ask a friend or family member to help you look for a portable fuel pump instead.
Tip 4: Have a Backup Generator for Your Pumps
If your area experiences a power outage, you will be in trouble because your pumps at home may not work. Having a backup generator is a sure way to save you, so long as it is relatively quiet enough not to disturb other people living nearby. You may also want to ask your neighbours if they have generators or know of anyone who does, in case fuel supply is needed for any emergency.
Tip 5: Store Extra Fuel in Your Vehicle
If you've got room for it, storing extra fuel in your car will allow you to drive farther without having to worry about finding a gas station. This is especially important when travelling in remote parts of the country. Extra fuel storage space should be reserved for extra gas only so that you have the flexibility to add more fuel when needed. If possible, try to store your extra fuel on the side away from the two wheels and equal amounts on both sides, as this will give better vehicle stability and handling.
Tip 6: Create a Plan For Fuel Management
The most important thing to properly manage an emergency is to have a plan in place. Most businesses and homes that suffer forget this key tenet.
Keep in mind that in some emergencies, you may need to use more fuel than usual. Knowing exactly how much emergency fuel you have and how much of it is still left will be very useful in times of emergency, so make sure to keep track as best as possible!
So there you have them, helpful tips that will allow you to manage your fuel supply during an emergency. Hopefully, these tips will help you out in any situation, if an emergency does arise.