9 Tips to Achieve the Best Shape of Your Life
Page Visited: 3974
Read Time:
10 Minute, 44 Second
Getting in shape is one of the biggest challenges. This is especially true for people who're not accustomed to working out or for those who simply can't go through with regular workouts. From quick burnouts to hitting way too many plateaus, exercising can often be overwhelming, making you quit before you've managed to make a habit out of it. Are you one of those people constantly trying to improve your health by engaging in more physical activity, but it's just not working out for you?
Have you been sore too many times after not doing workouts properly and with the right intensity? Worry not because we've come up with a master plan that will get you in the best shape in no time, without causing any pain.
Start slowly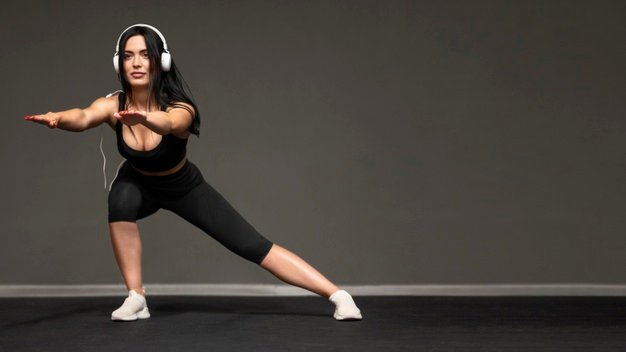 First and foremost, it's essential that you take baby steps on your way to success. You can't expect to see results after only a couple of training sessions. What's more, you're not supposed to push yourself too hard in the beginning either. If you haven't been exercising in months, your body won't be ready for strenuous workouts. Make sure you start slowly by taking long walks at first. You should turn them into fast walking and upgrade to jogging when you feel you need to take your activity on another level.
Don't forget about diet either. You'll need to modify ways in which you eat and cut back on junk food and sodas at first, only to completely exclude them from the food regimen. Your bad habits didn't form overnight so you can't expect to break them in a blink of an eye. Step by step and you'll be running three miles and looking your best if you gradually build your healthy habits.
Set realistic milestones
Having a goal in front of you makes you work harder. Not only should you have a goal set, but you should also reward yourself for every milestone you reach. For example, you can allow yourself a treat every time you manage to endure a certain set of exercises. If you've finally managed to run more than 2 miles, award yourself with something motivating. This way you'll be more driven to succeed and stay on the right path to getting into the best shape ever. When setting milestones, just make sure they're realistic.
You can't expect to be in perfect shape in only two months if you've spent years without proper training. It's important for you to be realistic and know that without at least 6 months of regular training you won't be able to see long-term results even a year from now. Every change happens gradually so be sure you're not setting yourself for failure right at the beginning with unrealistic wishes. Also, if you don't manage to achieve a short-term goal sanction yourself by prolonging the time until you get to indulge in a treat.
Watch your diet too
Sweat-breaking workouts won't mean a thing unless you regulate your diet as well. One of the most important steps in switching to a healthy diet is to stay away from sugars. When sugar enters your body, insulin gets released instantly, which causes the body to store fat. That's why all the yummy fat-free desserts with added sugar are working against you making you gain weight. Try to avoid products high in sugar and fructose corn syrup.
Furthermore, foods that contain hydrogenated oils and processed foods is another big no-no. Hydrogenated oils, also known as trans fats, will be detrimental for your diet. Another good tip that will help you stay on track and get in shape easily is to stop eating before you're full. Portion control will help you prevent overeating and gaining weight. The brain needs 15 minutes to detect the stomach has had enough food, which means that when you feel full, it's already too late to stop eating. Instead of consuming too many calories and stretching the stomach out, try to stop eating before you feel uncomfortably full.
Think of it like this – if you don't feel hungry anymore, but you could go for a half of portion more, skip the portion. Just by the time you're done doing the dishes, you'll realise that your hunger has been fully satiated and that an extra portion would have been too much. Make your diet rich in proteins, fruits, vegetables and healthy fats. Lean meat, fish, berries, nuts, and leafy greens should make the most of your diet.
Supplement your diet
Supplementing your diet can help you reach your goals much faster. Consider adding a quality multivitamin and fish oil to your diet. Some people can't have all the vitamins and proteins from the food they eat, so feel free to compensate for that by adding BCAA protein powder to your diet. You'll get a quick source of amino acids and fuel your body during a workout. What's more, by mixing in BCAA protein to your diet you'll speed up recovery too.
There are many brands, like True Protein, who offer a great variety of different supplements you can choose from. Extra omega-3 fatty acids will do wonders for your body and health. A lack of omega-3 fatty acids can be the cause of many diseases such as obesity. That's why you should consider eating more fish. Consuming 2,000 to 3,000 mg of omega-3's per day is the optimal amount that will keep you healthy and ready to work out.
Work out in pair/groups
Another great idea for getting into shape is to have someone to work out with. It's important that you stay on track and never skip your workouts. Some people need another person to push them forward and be their wind in the back. If that's the case with you, ask one of your friends if they'd like to work out together with you. This way you might even get more competitive and try to beat your friend at the goals you set for each other.
Challenge yourself daily by adding an extra mile to your exercise routine. Whether you decide to run longer or do more push-ups, as long as you're challenging each other to become better you'll never lack the motivation to proceed with your mission. Alternatively, you can sign up for group practice and enjoy the company of a variety of people as you dance through your Zumba class or break a sweat during aerobics. Socializing can also be good for you because you'll learn different ways in which other people got into shape. It might be invaluable for your fitness journey.
Choose your cup of tea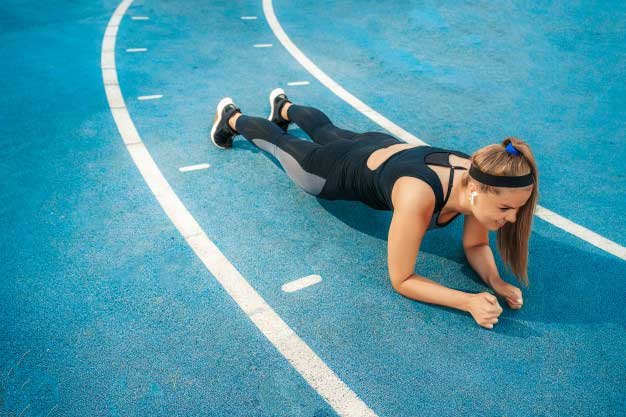 One of the important facts to learn right from the stat is that not every type of training will offer the same results to everyone. While running is known to be one of the most effective workouts for losing weight and improving stamina, it won't be suitable for everyone. You may enjoy running more than doing sit-ups, whilst your friend wouldn't be caught dead running. It all depends on the person's body type, weight and finally their personal preferences.
Do you enjoy spending time in the water? Go for swimming or water aerobics. Do you want to work on building muscles most of all? Start lifting weights more often. From tae-bo to cycling and Pilates, no matter what you choose to do, as long as it's agreeing with your body abilities – do it.  It's important that you're making progress and enjoy your workouts. Also, finding the location for your training would be a good idea too. If you're going to work out at the gym, at your home or outdoors – only one option would be the best choice, so think it through and find your cup of tea. The one that you're most likely to stick to will be the choice that will offer you the best results. 
Need a little push? Add some external motivators to keep yourself going. If you enjoy cycling, invest in a power meter pedal to track your progress. A fitness tracker works too for monitoring the results of different kinds of fitness activities. Some people feel more motivated to work out when they're wearing nice fitness clothes. Go for it if it increases your enthusiasm to exercise.
Make sure you rest enough
Rest is imperative for people who're in training. Just as your body needs sleep every day to recover and recharge, so do your muscles. You can't force your body too much because you'll burn out quickly. Therefore, if you think working out every day will get you in shape faster – think again. The only thing working out too much can do to your body is stress it out and cause an injury. That's why you should plan for rest days between your training sessions.
Start with working out 3 times a week. Once you feel you can do it more often, increase it to 5 days a week. Have separate days to work on your legs, core, arms and full body. Allow your muscles to recover and grow during rest days and you'll see the results very soon. Aside from allowing your muscles to rest, it's vital that you allow your entire body to recharge fully during the night. That's why the moment you decide to start getting in shape you should work on your sleeping pattern. Having at least six hours of sleep every night will offer your body enough rest to feel fresh and ready to work out the next day. What's more, regular sleeping patterns prevent gain weight and cause your muscles to grow.
Make your training diverse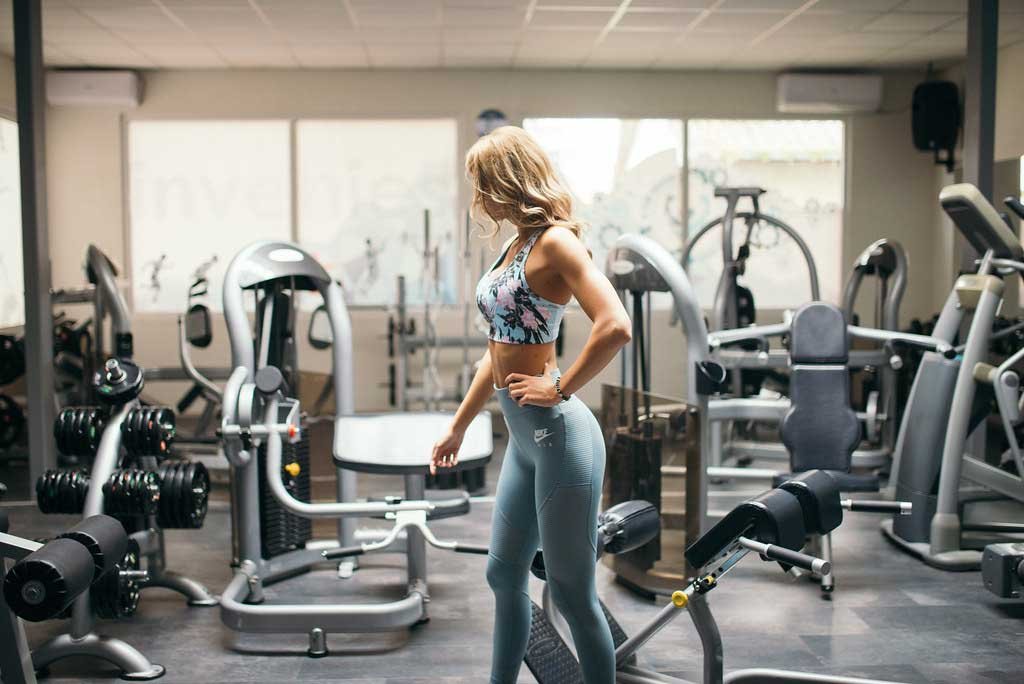 One of the ways to make your training more fun is to make it diverse. Instead of constantly doing the same exercises, think about varying the distance, the route, or the speed. Include interval training into your workout routine. Look outside the box and instead of sticking strictly to gym-like workouts, try hiking, biking, or play basketball. Consider incorporating strength training into your routine, go swimming and paddling. The more diverse the training, the bigger the fun. Different activities will require different body parts to be engaged and trained, which will allow you to have a full-body workout while swimming with your friends or having a friendly game of basketball. Only if you make your workouts enjoyable will you be able to commit to it completely and more importantly, not give up on your training.
Another reason to turn your workouts up a notch is to avoid plateaus. Once you make your body accustomed to the same workouts it won't be able to make any progress anymore. Whether you switch up your exercise and make them more intense, or you decide to switch up the type of exercises, make sure you introduce new routines often.
Hydrate, hydrate, hydrate
Water is the source of life, which makes it vital for your workouts too. The more water you have during your exercises the better your body will function. Prevent your body from overheating by always carrying a bottle of fresh water with you. Instead of indulging in sugary and caffeinated drinks, start drinking more water. Always have a glass of water in front of you to sip on it as you work, rest or do your hobbies. Having at least 1 litre of water a day is vital to keep you going and help your workouts be more effective. What's more, drinking more water will also curb your appetite and improve the look of your skin whilst nourishing your body from the inside.
Final thoughts
Have you been trying to get in shape for months but all your trying was for not? It's safe to say you weren't applying the right techniques to your workouts, but now, things will change for you drastically. All you need to do is follow the simple little guide we've put together for you and the success will be guaranteed. Keep in mind the tips regarding the exercises and diet as well as sleep and rest regimen, and you won't have a thing to worry about. Make sure you eat healthily and cut back on all sugary and junk food.
Regular workouts with a gradual increase in intensity will offer quick and effective results. Don't forget to have enough water during the day to keep you going and prevent your body from going into overdrive. Make your exercises diverse, get yourself a workout body and work towards achieving your short-term goals. Only after doing that, will you be on the right path to getting into the best shape of your life.