5 Reasons Why It Pays Off to Keep on Top of Your Oral Hygiene
Page Visited: 918
Read Time:
2 Minute, 32 Second
Good oral hygiene is essential for maintaining healthy teeth and gums. Brushing your teeth twice daily, flossing, and seeing your dentist are vital steps for keeping your oral health in check. With that in mind, here are several benefits of good oral hygiene.
Prevents Gum Disease & Cavities
One of the key benefits of maintaining good oral hygiene is the basic prevention of gum disease and cavities. As long as you're brushing your teeth correctly and remembering to floss, this can help eradicate these common dental problems. No one wants to deal with gingivitis, periodontal disease, or gum inflammation, so if you've been neglecting your oral health, now is the time to act. Poor oral hygiene can increase the risk of cavities, which can result in fillings, root canals, and tooth extractions, so ensure you're paying close attention to your oral hygiene. 
Stops Bad Breath
When you're conversing with others, if you notice they look at you strangely, it could be a sign that you have bad breath. If you're not taking good care of your teeth and gums, food particles and plaque can quickly accumulate, which can leave a foul odour in your mouth. However, taking the time to brush and having regular dental cleanings will stop bad breath in its tracks. 
Keeps Your Smile Bright
Millions of us drink tea and coffee in the UK, but you may not be aware of the damaging impact they can have on your teeth. Over time, your teeth may become stained from these drinks, which can leave you with an unsightly smile. To keep your smile white, bright, and attractive, limiting how much tea or coffee you drink is a must. Also, smoking can damage your teeth and gums, and leave you with nicotine stains, so it may be time to pack in the habit for good.
Prevents More Serious Diseases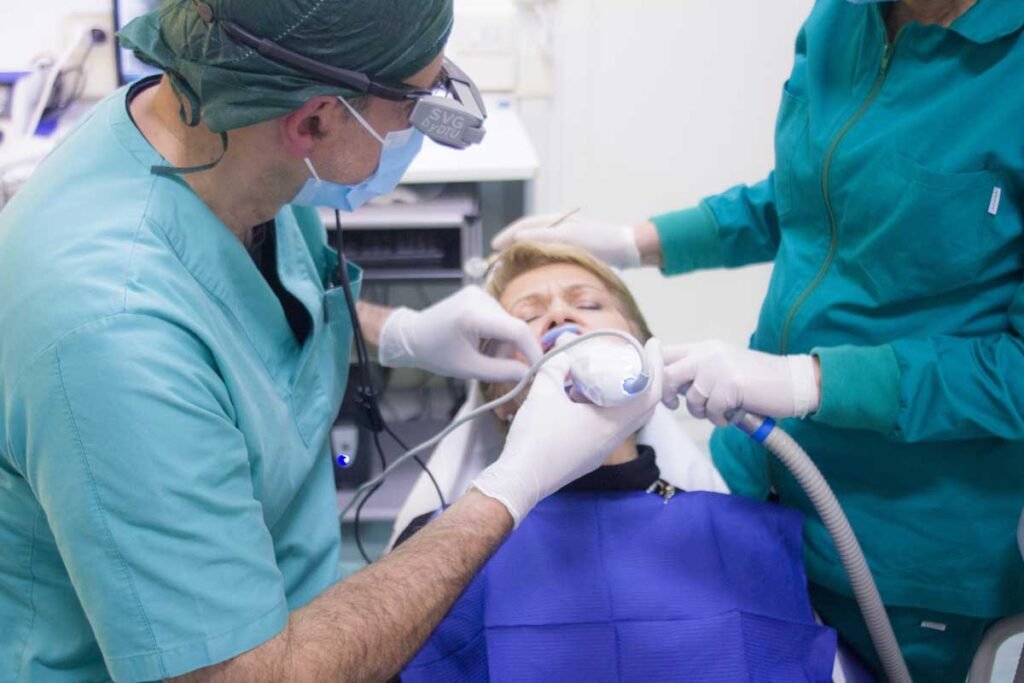 You may not be aware, but maintaining good oral health can lead to better overall body health too. This means you will have a lower risk of getting heart disease, diabetes, or dementia if you have good dental habits. These are serious health conditions that can hinder your quality of life. If you're ready to up your oral hygiene game, start by brushing and flossing properly.
Gives You Confidence
When you look after your teeth and gums, you will notice a huge spike in your confidence. This is because you will have no problem smiling and showing off your teeth. If you neglect your oral health, it will show on your teeth and gums, which can lower self-esteem. If you are looking for a dentist in Worcester, consider Northwick Manor, which offers smile makeovers that can boost your confidence.
Taking five minutes in the morning and evening to brush and floss your teeth can help keep you on top of your oral hygiene. To reap the benefits above, ensure you're brushing and flossing correctly and seeing your dentist regularly.