Single Niche and Multi-Niche Blogging: Which One is Right for You?
Page Visited: 423
Read Time:
3 Minute, 45 Second
Choosing between a Single niche and a multi-niche can be a crucial decision for bloggers. While blogging on a single niche means adhering to a singular topic, multi-niche blogging involves writing on various topics. Both methods have their benefits and drawbacks, and it's crucial to weigh each before determining which one to pursue. In this article, we will tell you about the advantages and disadvantages of Single Niche and multi-niche blogging.
Single Niche Blogging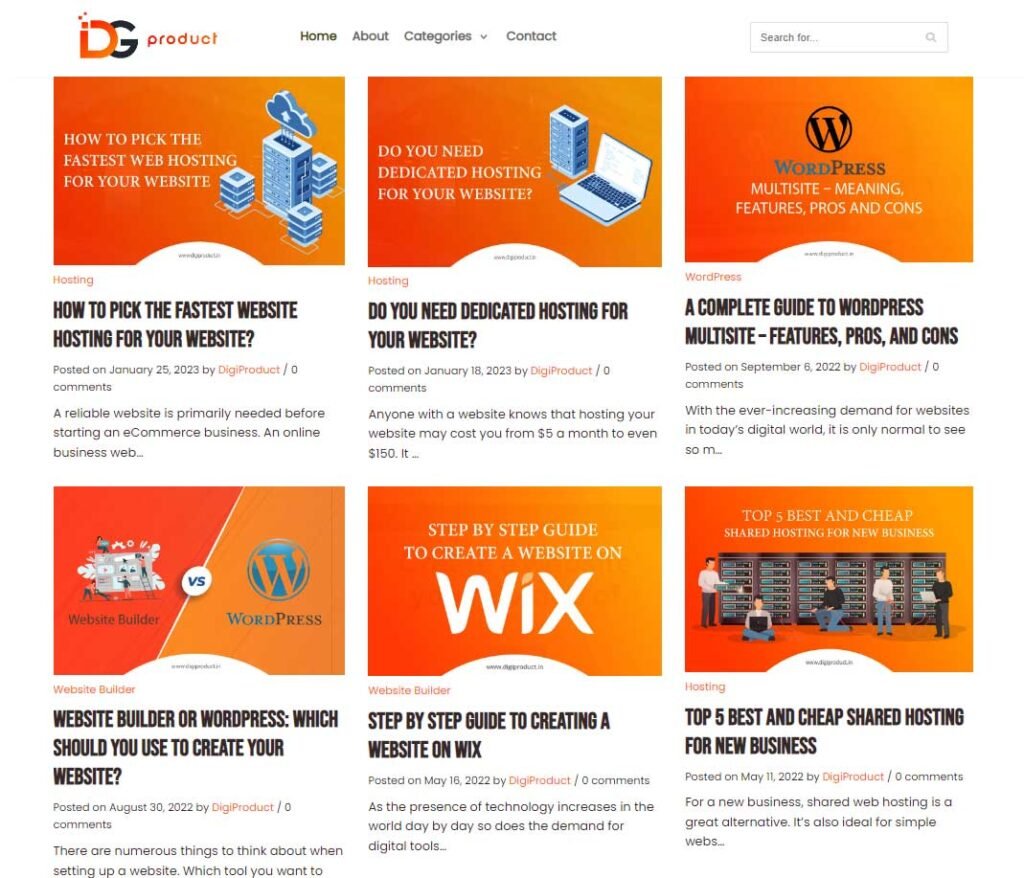 Single niche blogging involves producing content exclusively on one topic. This approach allows the blogger to concentrate on a particular subject, become an expert in the field, and cultivate a devoted audience. Since the blog is narrowly focused, it's easier to target the right audience and create content that resonates with them. Bloggers can also establish themselves as thought leader in their niche, building their reputation and earning the trust of their readers.
Single-niche blogging has several advantages. First, it's easier to establish a brand identity when the blog is focused on one subject. This allows the blogger to establish themselves as an authority in their niche and become a go-to source for information. It also makes it easier for a blogger to monetize their blog through advertising, affiliate marketing, or selling their products.
The ease of drawing in visitors from search engines is a definite plus of blogging on a Single domain. Search engines prioritize websites that concentrate on a particular subject matter as they are expected to provide superior content in that area. This simplifies the task of a blogger to secure a top rank on search engines, thereby generating a greater influx of visitors to their blog.
Nonetheless, single-niche blogging also presents some disadvantages. As the blogger is confined to composing about a sole subject, they might encounter difficulties in sustaining their content's novelty and appeal. Gradually, the blogger could exhaust their imagination, causing them to face obstacles in retaining their readership.
Multi Niche Blogging
Blogging on various topics within a single blog is known as multi-niche blogging. This approach enables the blogger to delve into different subjects, attract a diverse audience, and offer fresh and engaging content. Additionally, this technique allows the blogger to experiment with various topics and determine the ones that resonate the most with their readers.
Blogging on various topics has several advantages. Firstly, it helps the blogger reach a wider audience. By covering multiple subjects, the blogger can attract readers with different interests, expanding their reach and increasing their readership. This also simplifies the blogger's ability to monetize their blog, as they can cater to a more extensive range of advertisers and affiliate marketers.
Other advantages of multi-niche blogging are that it helps the blogger keep their content intriguing and captivating. Since they are not restricted to one subject, they can explore different topics and discover new angles to write about. This makes it easier for bloggers to retain their audience's interest and keep them engaged.
Nevertheless, there are certain disadvantages to Multi niche Blogging. Firstly, if the blog is written on a variety of subjects, it may be difficult to define its brand identity. This may mean that it is hard for the blogger to gain a loyal audience because readers are uncertain about what they will find on his or her blog. There might also be difficulty in monetising the blog as advertisers and affiliate marketers are inclined to have a hard time working with blogs that cover lots of topics.
Thereviewstories is a multi-niche blogging platform which has various authors writing about their respective fields. We aimed for multi-niche to reach a wider audience. And we hope to get your support.
Conclusion
In the end, the decision to opt for either single-niche or multi-niche blogging relies on the blogger's aspirations and inclinations. Single niche blogging is perfect for bloggers who aim to position themselves as specialists in a specific field, drive traffic from search engines, and build a distinct brand image. Conversely, multi-niche blogging is ideal for bloggers who aim to appeal to a wider readership, maintain their content's freshness and excitement, and delve into diverse topics.
Irrespective of the method, it is imperative to generate superior content that strikes a chord with the spectators. This is the fundamental aspect of constructing a faithful fan base, establishing expertise in the domain, and earning revenue from the blog. I hope this article answers your question about Single Niche and Multi Niche