The Ultimate Guide to Planning a Successful Family Road Trip
Page Visited: 373
Read Time:
6 Minute, 13 Second
Taking a road trip is the perfect remedy for the soul. It's a time to unwind, reflect, immerse yourself in nature, and absorb the culture. That said, road trips can get hairy, especially if it's a family road trip. The kids can get sick or restless. The hotel you thought was family-friendly ends up not being that. Your vehicle breaks down in the middle of the trip. Challenges on a road trip are very real. But they don't have to stop you from having a successful family road trip. Keep reading for tips on how to ensure your family road trip is full of fun rather than issues. 
Define Your Budget 
Road trips can get expensive if you let them. From food to activities to gas, there are many costs to account for in a family road trip. That's why it's essential to define a budget for your trip. A budget will protect your finances. It'll also guide you when choosing stays and activities.
Speak with your partner about your desired budget and consider the following expenses:
Activities;
Shopping;
Supplies;
Insurance;
Emergencies;
Food and drink;
Hotel or resort stays;
Gas and vehicle maintenance.  
Make sure that you account for the above expenses and any other costs necessary for your road trip. Once you determine how much you can spend on this trip, allocate specific amounts to the above expenses to be even more detailed.
Invlvove Your Kids in the Planning 
Of course, some people take road trips without a destination in mind. But this probably isn't the best option for families. You must plan your trip when children are coming along.
Get the kids involved in the planning process too. That way, they'll be more excited about going. You'll also get a better idea of what you'll need to bring once they tell you what they want to do.
Determine where your ultimate destination is. Depending on that, choose the most interesting route. Make sure it's safe too. Also, pick out your stays if you aren't travelling in an RV, van, or camper.  
Once you've got your ultimate destination, route, and stays picked out, start exploring roadside attractions and activities you want to do along the way. This is where your kids can get involved. Have everyone pick out a few things they want to do and put them on your road trip timeline.
Any other details you can think of that are pertinent to having a successful road trip, document them.
Confirm Your Stays
Imagine getting to your first hotel and they can't find your reservation. Not only would it start your trip off on the wrong foot, but you'd have to find a new hotel and break your budget. Confirm your stays before you leave to ensure this doesn't happen.
Call each place and make sure your reservation went through. Get the name of the person you talked to just in case any mix-ups happen. 
Pack Well and Give Yourself Enough Time to Do It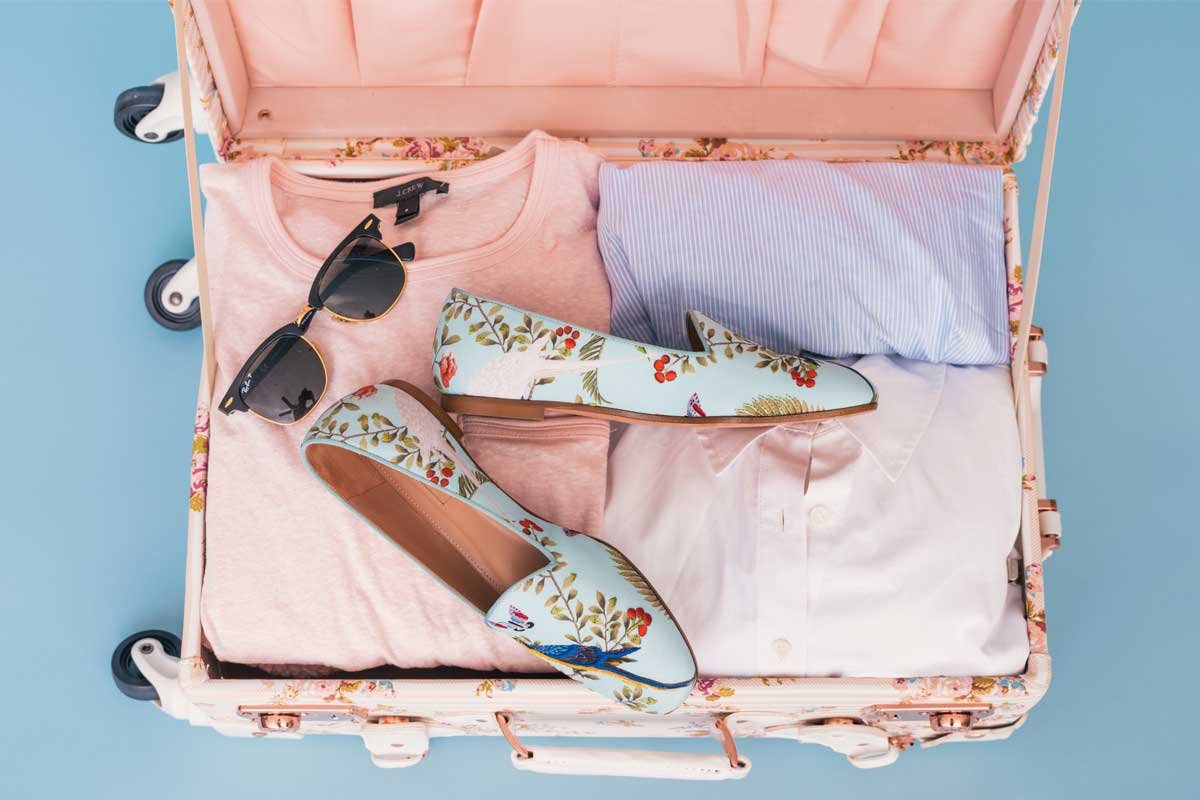 Packing is one of the most important parts of having a successful family road trip. Of course, you'll forget a few things. But you want to ensure you pack as accurately and as diligently as possible to ensure your family is comfortable during the trip. 
Give yourself enough time to pack as well. Most people forget things when they're rushing. So, start packing at least a week in advance. Double-check everything the day before you leave.
As far as what to pack, go through this list:
An emergency kit;
Camping gear;
Medications and safety items;
A cooler and water bottles;
Paper/plastic dinnerware;
Cookware and utensils;
Blankets and pillows;
Books, puzzles, and games;
Cleaning supplies;
Sleep cues;
Outdoor toys;
Chargers and USB cords;
Trash bags;
Tablets, kindles, or laptops;
Travel backpacks;
Headphones and music players;
Meals good for on-the-go;
Lots of healthy snacks and water;
Personal hygiene items like toothpaste, soap, deodorant, and hair care products;
Clothes, socks, shoes, and jackets are based on how long your trip is and where you're going. 
Bring anything else unique to your family that will ensure you have the most successful road trip possible. 
Prepare for the Unexpected
Planning for what you don't think will happen is just as important as planning for what you do think will happen on your trip. In other words, prepare for the unexpected.
The best way to do this is to brainstorm worst-case scenarios as well as those that might happen that could alter the course of your trip.
For example, formulate a backup plan if your car broke down in the middle of your trip. Pinpointing where certified mechanics are at different checkpoints in your trip could help. So would packing extra blankets and food and having emergency contacts on hand.
Here's another example: what would you do if one of your main activities got cancelled? Establish a backup activity or two for your main ones to ensure your family still has a good time. 
Get Your Vehicle Ready for a road trip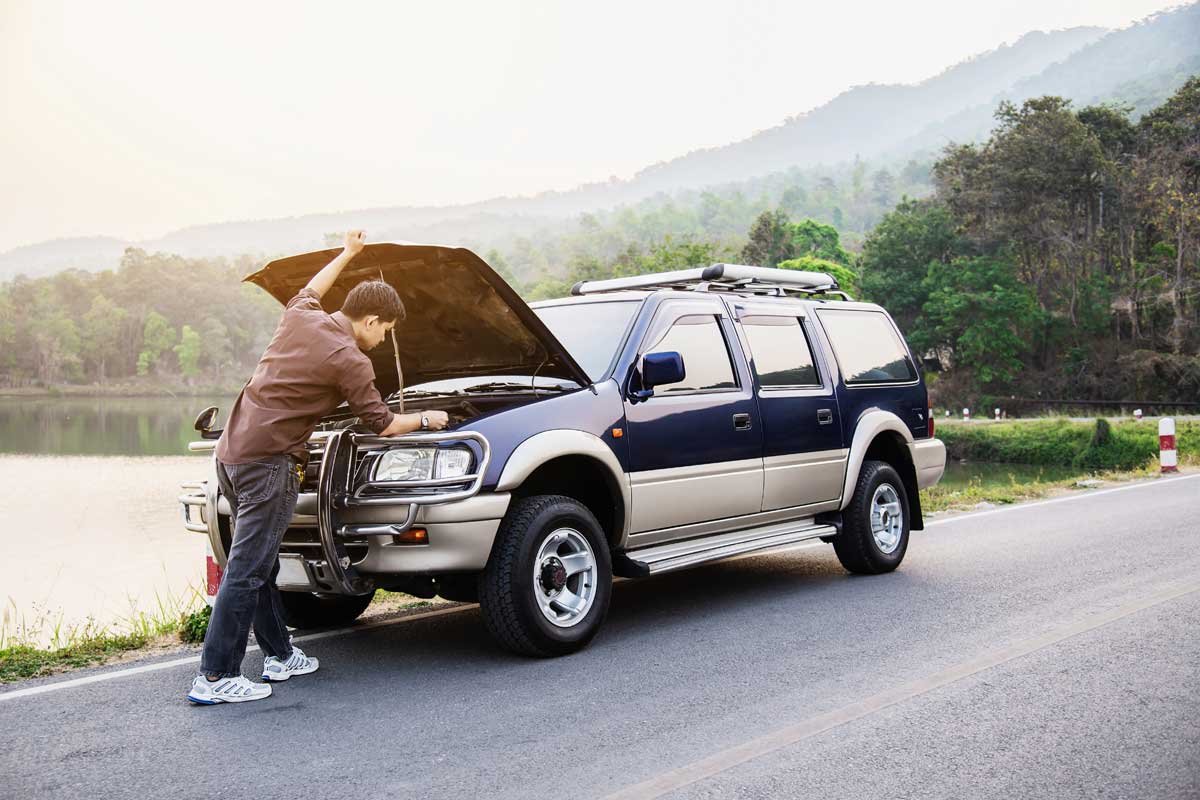 You can't have a road trip without a vehicle — a well-running vehicle at that. Take time to get your vehicle ready for your road trip, whether an SUV, van, or RV. 
Go get it checked by a professional well before your road trip. They should know standard road trip vehicle maintenance tasks to complete. Let them know how long you plan on a road trip, how many people will be with you, and where you're headed. They can give your vehicle more thorough maintenance that way. 
It's good for you to know about road trip vehicle maintenance too. Always check the following before a trip: 
Tires;
Brakes;
Battery;
Lights;
Fluid levels (i.e. Engine oil, brake fluid, windshield wiper fluid, coolant).
Bring a portable car jumper, spare tire, and tools with you too.
Make Your Stops and Have Fun 
During a family road trip, you should bond with your family and experience new things. So, make all of your stops and have fun doing the above.
Visit family-friendly roadside attractions. The Wonderful Wizard of Oz Playground is worth a stop if you're driving through Maryland. Stop and see the Cabazon Dinosaurs in California. The House of Rock in Wisconsin and Vermont's Teddy Bear Factory are great choices too.
Don't forget about spontaneous outdoor activities, like fishing, sightseeing, and hiking with your kids. Hiking, in particular, is a great way to get your kids immersed in nature throughout your road trip. 
Hikes will be all around you on a road trip. Use hike-finder apps and find those that are age-appropriate for your children. Then, throw on your hiking gear and give yourselves time to explore and be curious. 
Hope these tips for a successful family road trip list will help you plan your next road trip. Budget and vehicle maintenance are most important on a road trip, other things you can manage on the way.
Whatever happens, have fun doing it.